Things About Bali Mall Galleria
Mall Bali Galleria is one of the big shopping mall centers in Kuta. This mall has a family shopping and entertainment concept. Besides shopping and dining, Bali Mal Galleria also offers a curated calendar of events. Live entertainment is scheduled over the weekends, mostly catering to a local audience. Those events are mostly taking place in the mall's spacious central atrium called 'the dome' or alongside its multifunctional and open-air food court.
Other than events, there are other things offered such as various tenants, and outlets. Believe or not, those are make this mall be a popular destination for both locals and foreign tourists. It is often promoting itself as a place to 'enjoy, play, eat, and shop'.
The Architecture of Bali Mal Galleria
Balinese architecture built with neatly blends within the modern mall's styling and a fine lawn with mini gardens and benches. Those create a cozy shopping atmosphere. Mall Galleria also complete with available professional salon services such as Johny Andrean and Yopie Salon, among others.
Bali Mall Galleria has 2 entrances and exits. One is just past the DFS Galleria building and another to the north of the parking area that leads to Jalan Bypass Ngurah Rai. Several transport services are available at the main lobby.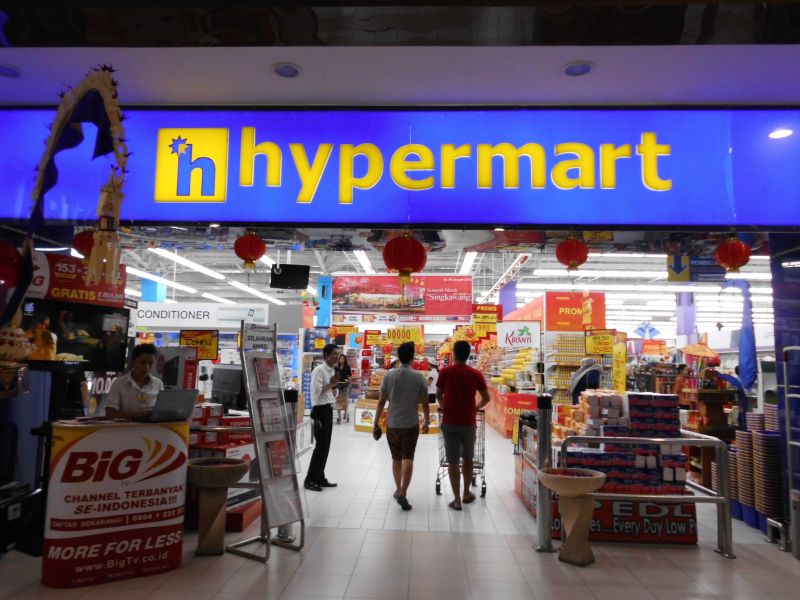 The Inside of Mal Bali Galeria
Inside the mall's main building, you'll find various separate stores and a mix of outlets. There are many famous outlets such as Matahari Store, Hypermart, and ACE Hardware. The Matahari Bali Galeria department store offers a range of fashion products at local prices, while the Hypermart is a supermarket stocking daily groceries and necessities, then ACE Hardware largely occupies the west end of this building and offers imported home improvement products.
Those stores and outlets are there because many tenants entrust their business on Bali Mall Galleria. Those business are starting from restaurants to stores that feature branded sportswear, electronics and eyewear. Among them are L'Occitane, The Body Shop, Ryoshi, Kafe Betawi, Es Teller 77, Kidz Station, J.Co Donuts, King Koil, Vinoti Living and many more. On the 2nd floor that will be found a branch of the leading national Gramedia bookstore chain. It is exactly state above the main 'dome'.
Things About DFS Galleria
There is a separate building but still being part of Mall Galleria. It is the Duty-Free Shopping (DFS) Galleria Bali.
DFS Galleria Bali is part of the DFS Group Limited, the world's leading luxury retailer catering. There will be various international luxury items here, start from women's fashion, beauty, skincare and fragrances to men's watches, premium leather goods, and a range of liquors.
In the East of DFS, 21 Cineplex of Mall Galleria are standing the larger main building where dining, shopping and entertainment features provide.
The Upcoming Events on March 2020
Music Lovers – Jazz Session
March 13th 6.30 pm to April 3rd at 8.30pm
March 20th at 6.40pm to April 10th at 8.30pm
March 27th at 6.30 pm to April 17th at 8.30 pm
Location
Jl. Bypass Ngurah Rai, Kuta, Badung,
Open Hours:
Daily from 9am to 10pm