Morabito Art Cliff Uluwatu is a 5-star accommodation service that guarantees luxury for every guest. The tourist destination which is located strategic, has its own charm, where Morabito Art Cliff Uluwatu gives a feel like being in Santorini, Greece. This luxury hotel is located on a cliff with sea views that can be witnessed directly by every visitor. Not only that, the atmosphere of the building which is dominated by white is also deliberately done with the intention of giving the impression of being similar to Santorini. They also present a similar impression through a special room they call the Santorini Loft, where this room provides a beautiful sea view directly from the bedroom door. This atmosphere makes the room feel romantic, especially if visitors are on vacation here with a partner.
The charm of Santorini Loft at Morabito Art Cliff Uluwatu consists of 2 rooms, namely Massalia Bedroom and Dali Bedroom, both of which have an area of ​​25 square meters and are in direct contact with the Indonesian Ocean. In addition, Santorini Loft is also equipped with a living room which has an area of ​​​​up to 120 square meters and this room is equipped with a stereo system for entertainment, there is also a dining room, kitchen and lounge area that offers direct views of Bingin Beach. Another interesting thing about Santorini Loft at Morabito Art Cliff Uluwatu is its open terrace area. Here, visitors can find large sofas and a Jacuzzi to relax. One thing that makes this hotel comfortable is the outdoor swimming pool which is located on a cliff and offers 180 degree sea views. With such an atmosphere, visitors will feel at home and feel very calm.
Beautiful Views of Morabito Art Cliff
Besides Santorini Loft, Morabito Art Cliff Uluwatu also provides other villas that are no less luxurious. Visitors can find Capri Loft, Miami Loft, and Manhattan Loft. They all offer luxury and unique designs overlooking the sea. The view of Bingin Beach can be seen directly from inside the hotel, and if visitors want to feel the excitement on the beach, then they only need to walk a few meters. From this strategic location of the hotel, visitors can also reach a number of other popular tourist attractions in Bali, one of which is Uluwatu Temple with its unique Kecak dance performance which can be visited by visitors only by traveling a distance of about 4 km. In addition, visitors can also take the time to come to Padang-Padang Beach and Dreamland Beach. For access to the airport, it is only 9 km away and a free shuttle service is available.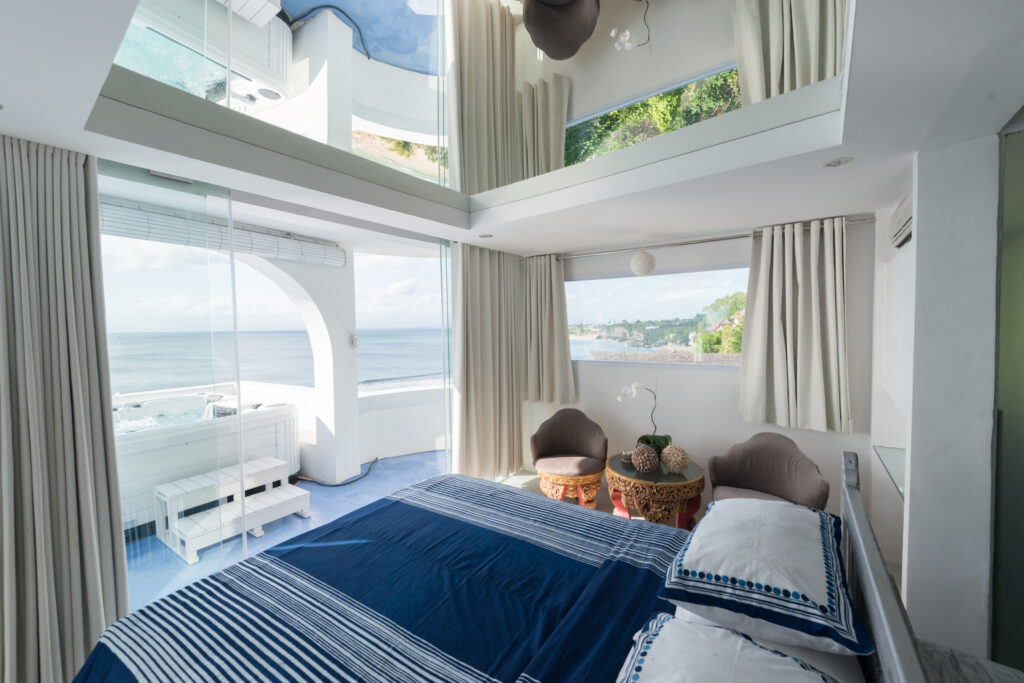 Affordable Price Holiday in Morabito Art Cliff
Dies führt dazu, dass sich die Haarwurzeln verkleinern. Die Regeln für die Anwendung des Arzneimittels, hilft Ihnen mehr hier vermutlich besser.
With the luxury they provide, you should not expect cheap prices when you want to stay at this villa. At least, visitors must be willing to spend Rp 6.7 million to spend the night here. However, that kind of money would be equivalent to the luxurious experience gained.
Location
Jl. Bingin Beach, Pecatu Uluwatu.