Staying at a hotel close to popular tourist destinations like Double Six Beach offers many advantages. The proximity of these locations allows you to freely visit one of the hit beaches in Bali at will. The choice of hotels near Double Six Beach also varies. One of the recommendations is the Grand Kumala Legian Hotel.
This inn is located in the Legian area. The distance to Double Six Beach is very close. From the hotel to Double Six Beach, it can be done by simply walking. The duration needed for the walk is also not long, just about 5 minutes. Moreover, the area around the hotel is also famous for its rows of good places to eat and fun and fun hangout locations.
Other Popular Destinations and Hangout Places Close to the Grand Kumala Legian Hotel
When staying at Grand Kumala Legian, you will not be confused about finding a place to eat or hangout. There are many location options that you can choose from. In fact, you could say, there are no limits to where to eat and hangout options in the area around the hotel. The only limitation is how much allowance you carry with you during the holidays.
For those of you who are fond of playing to nightlife locations such as night clubs, there are many options that can be found around the hotel. The choices are Sky Garden, Paddy's Club Kuta, or Bounty Night Club. For tourists who want to find souvenirs for relatives or friends, they can head to the Legian Art Market which is only about 2.7 km away from the hotel.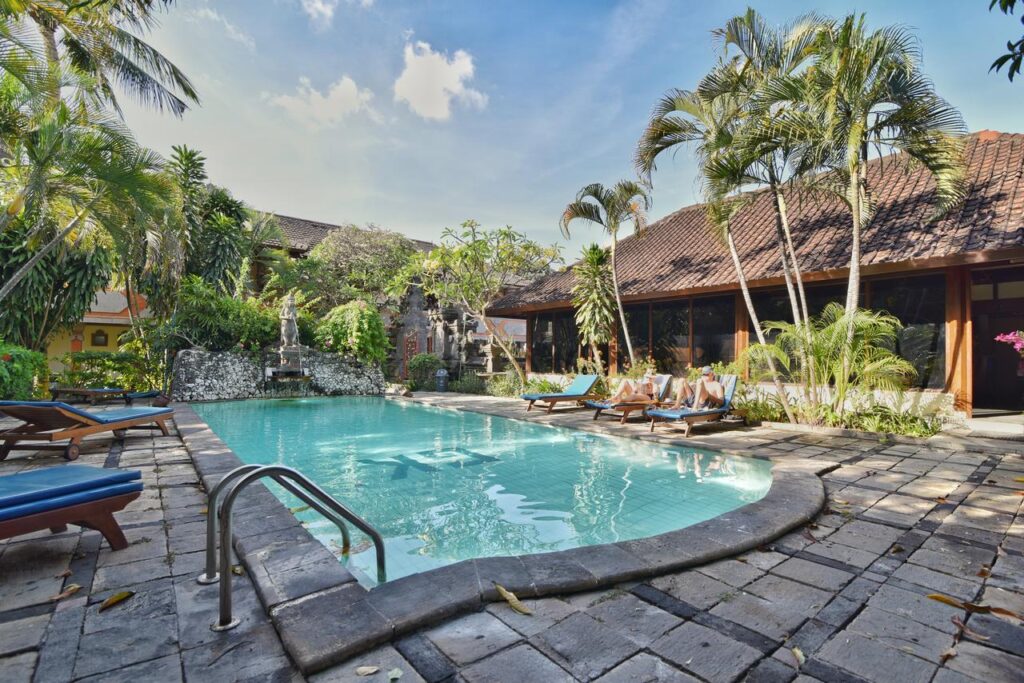 Not to forget, you can also find other entertainment facilities at the Sunset Star or Cocoon Beach Club. Access to I Gusti Ngurah Rai International Airport from Grand Kumala Hotel is also very easy. You only need to drive for about 10 minutes to get to the airport. So, there is no problem if you have a flight schedule in the morning or midnight.
Facilities Provides by the Grand Kumala Bali Hotel
The guests who have stayed at the Grand Kumala Bali Hotel are also impressed with the service. As proof, you will find that Grand Kumala Bali has received positive reviews on various online room reservation platforms. Moreover, the hotel also provides adequate facilities, along with quite affordable rates of stay.
Many guests who have stayed at the Grand Kumala Hotel admit that this hotel has a restaurant with delicious menus. Guests at the hotel will also receive a breakfast menu each morning at the restaurant with a continental menu serving. In addition, the hotel also provides an open-air swimming pool with a large size and comfortable lounge chairs around it.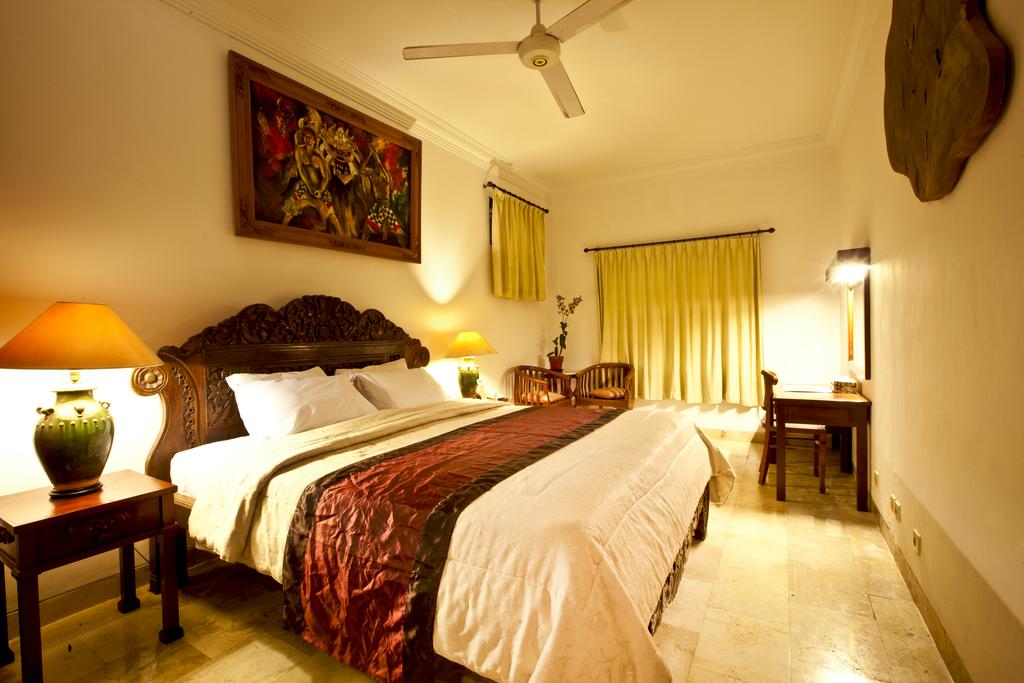 The rates of stay that guests need to pay while staying the night at Grand Kumala Bali are also not expensive. Here, you will find 3 room options that can be occupied, namely standard rooms, superior rooms, and deluxe rooms. The rates in each room range from IDR300.000 to IDR500.000 per night. Each room has the capacity for 2 people and an extra bed is available at an additional charge.
The rooms provided by Grand Kumala are also spacious. You can choose a room with views of the garden or pool. Each room they have is also equipped with air conditioning. You can also find a balcony or terrace that can be used as a place to relax with your family or partner.