The popularity of Amed Beach as one of the most beautiful beach tourism in Bali is increasing. The main attraction is the stunning underwater beauty. However, who would have thought that you could also find a similar view when it comes to Jemeluk Beach Karangasem.
Pairing the beauty of Amed Beach with Jemeluk Beach is indeed very suitable. Moreover, the locations of these two beaches are indeed adjacent. It's just that, Amed Beach is much more popular than Jemeluk. Although, you can also find supporting facilities that are no less complete when on vacation to Jemeluk.
Jemeluk Amed Beach is an Ideal Location for Snorkeling and Diving
The main activities carried out by tourists at Jemeluk Beach are not much different from those at Amed Beach. Tourists often compete to enjoy the underwater world around Jemeluk. You can choose to try snorkeling or diving activities.
Trying to dive and snorkel in the waters of Jemeluk Beach is encouraged by the existence of coral reefs that are still very natural. No wonder you will find so many beautiful colorful fish milling around the coral reefs. Plus, the seawater in these waters is also so clear with calm waves. As a result, the view will not experience much interference while in the water.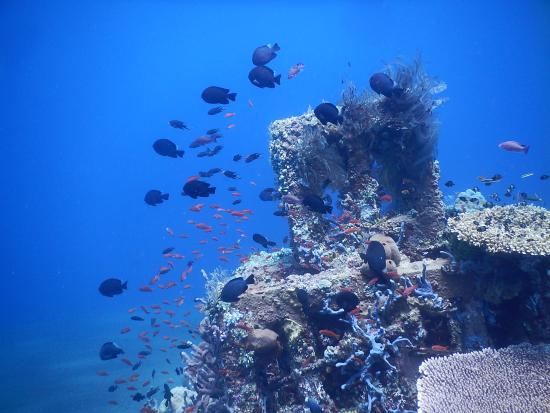 You can also find diving and snorkeling equipment rental services easily around Jemeluk. If you want to dive, make sure you have the ability to dive and are accompanied by a professional instructor. Meanwhile, snorkeling equipment can be found at a very low cost, around IDR 60,000
Dazzling Sunset Views at Jemeluk Beach Karangasem
Besides offering stunning underwater scenery, Jemeluk also offers other beauty for tourists. This beach is also famous as a beach with beautiful views on the surface. Moreover, you can witness the existence of Mount Agung, the highest mountain on the island of Bali from this beach.
The existence of Mount Agung makes Jemeluk Beach a special place for sunset lovers. You can find a view of the sun that begins to hide behind the splendor of Mount Agung in the afternoon. With a beautiful view like this, you can find an area in Jemeluk which is known as a sunset point.
This sunset hunting activity is an attractive choice if you are on vacation with your partner. Moreover, after you are tired enough to explore the natural beauty of the underwater waters of Jemeluk, you can relax while enjoying this natural treat.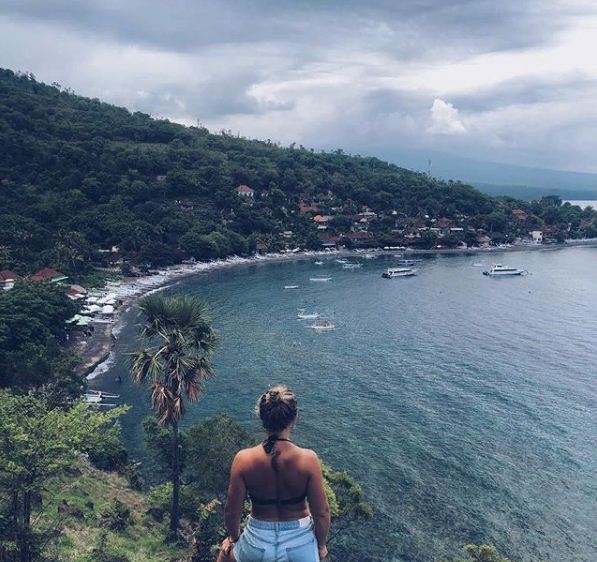 Location and Accessibility
For tourists who want to enjoy the beauty of Jemeluk Beach, they can make East Bali a vacation spot. This beach is located in Purwakerti Village in the Abang District area in Karangasem. The distance from the center of Denpasar City is quite far, reaching 86 km or about 2.5 hours of driving.
Even though it requires quite a long way from Denpasar, you can spend a lot of time here. Not only Jemeluk Beach, there are many interesting tourist attractions that can be visited easily. You can choose to stop by Amed Beach, enjoy the natural beauty of Tulamben's underwater, or hunt for beautiful photos at Pura Luhur Lempuyang.