Culinary processed duck is a type of food that is very well known in Bali. However, there are other types of food that are no less popular. Its name is a typical Ubud satay kakul. This satay is a type of culinary that is so loved by foreign tourists. The taste it offers is no less delicious than other types of traditional Balinese satay.
Satay kakul is indeed one type of food that is a characteristic of the Ubud area. Moreover, the main ingredient used for making Ubud's signature kakul satay is snails. The people of Ubud in the past often made this type of satay because of the ease of finding snails in the rice fields. Now, in the modern era like now, it turns out that Satay Kakul has transformed into a culinary delicacy that is so popular with many people.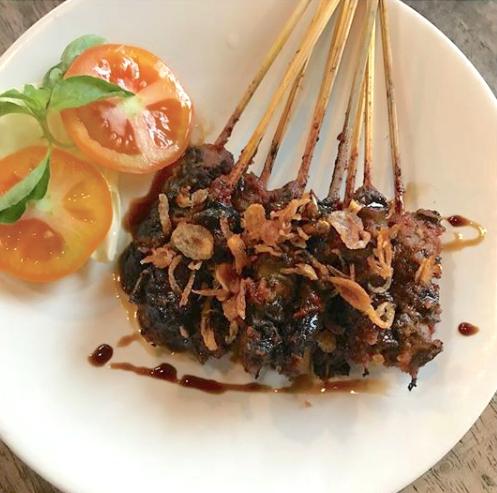 Typical Ubud Satay Kakul Served with a Spicy Taste
The place most famous for its satay kakul menu is Warung Satay Kakul. This shop has been established since 2007. Here, you will find the atmosphere of enjoying Satay kakul naturally. Even so, the level of comfort you can get at Warung Satay Kakul is no less than that of a famous restaurant.
When you eat Balinese satay kakul at this shop, you will find the default taste is so spicy. Therefore, tourists who do not like spicy taste can choose to reduce the spiciness level. The rest, this satay offers a unique taste, with chewy meat and a little sweet.
How to enjoy the typical Ubud satay kakul is also very easy. Usually, Ubud's signature satay kakul is served with warm white rice. Not only that, you can also choose to eat satay kakul accompanied by ares or Balinese banana stem soup.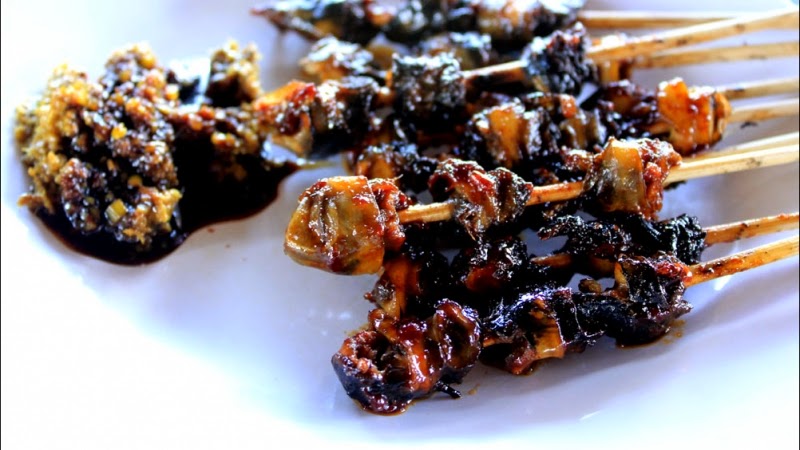 How to Make Satay Kakul
Apart from finding this satay at Warung Satay Kakul, you can also choose to make it yourself at home. Moreover, the method of making kakul satay is relatively easy. The ingredients needed to make satay kakul are also not too difficult to find.
The main ingredient needed, of course, is a snail or snail that has been cleaned and then pricked using a skewer. When it is clean, the next step is to burn it over coals. Meanwhile, the seasoning needed for making satay kakul is generally grilled fish seasoning.
Grilled fish seasoning which is often applied in the roasting process becomes a type of spice that is applied to the kakul satay. You can make this spice by mixing ingredients such as brown sugar, shallots, and soy sauce. In addition, you can also choose to spread the satay kakul with oyster sauce, hazelnut, sweet soy sauce, lemongrass, and tomatoes before baking.
Furthermore, you can enjoy this dish directly. If you choose to buy it in Bali, you can get satay kakul at such a cheap price. A portion of typical Ubud satay kakul, accompanied by rice and ares, can be found at Warung Satay Kakul for only IDR 25,000.