Vacation time is often used by tourists to visit the island of Bali. This has become a mandatory activity for most tourists. The tourists who visit Bali will feel satisfied by all the beauty that exists. Starting from its natural beauty, unique culture, and various interesting places to visit can be found easily.
With the availability of various tourist objects in Bali, tourists can enjoy a variety of beauty and uniqueness in Bali. A wide selection of attractions will not make tourists run out of choices of places to visit and do fun activities to fill vacation time. One of them is when on vacation at Munduk Buleleng Waterfall.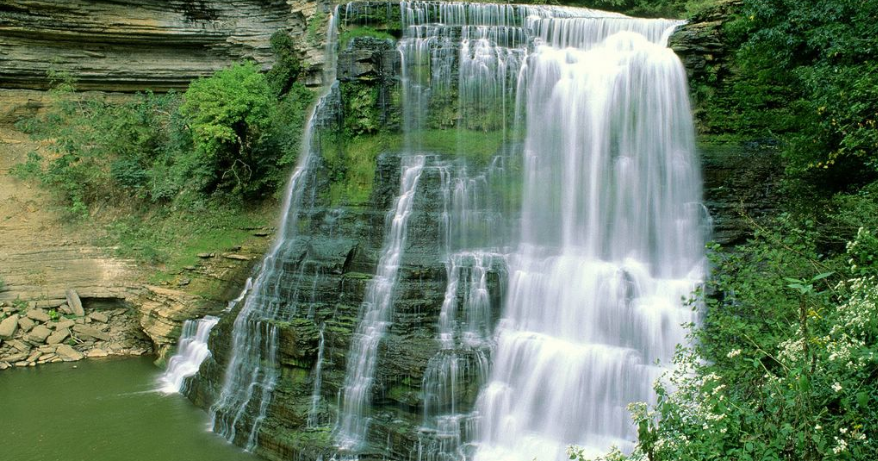 The Excitement of Vacationing at Munduk Buleleng Waterfall
For those who are tired of traveling to the beach in Bali, visiting Munduk Buleleng Waterfall can be the right choice. Its location in the highlands makes this place a comfortable place to spend vacation time. Especially for those of you who feel bored with the beach atmosphere in Bali. Located at an altitude of about 800-900 meters above sea level (masl), this tour provides natural coolness and green trees. Because the natural atmosphere is refreshing so it is very suitable for a place to relieve fatigue.
Travel to this place can be done with fun. The expanse of clove and coffee plantations is a treat for the eye. The green leaves and natural beauty make the atmosphere cool. Trekking lovers will definitely enjoy this trip by foot. Until you don't feel the footprints must end and witness the beauty of the splash of Munduk Waterfall.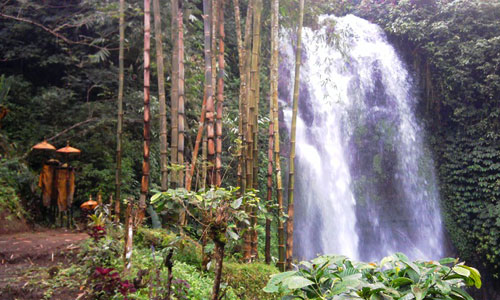 Natural Waterfall, Munduk Buleleng
Munduk Waterfall is a waterfall that is still natural and has not been touched by human hands. With a height of about 15 meters, the water flowing from above gives a sensation of unlimited freshness. Under the waterfall a fairly large pool of water is formed with the contours of the sloping land not rocky so it is very pleasant for tourists to bathe or swim. Flanked by high cliffs overgrown with typical mountain vegetation, adding to the beautiful scenery around the waterfall.
The water that flows from Munduk Waterfall also contains minerals such as sulfur or sulfur. So it is believed to be able to cure various skin diseases and even efficacious for skin rejuvenation. Because of this property, many visitors come to linger playing water, bathing or swimming in the pool while feeling the fresh splash of the waterfall. Don't forget to take photos of the beauty moments at the Munduk Buleleng Waterfall tourist location. Although it is a newly popular tourist attraction, Munduk Waterfall is not necessarily deserted by visitors. Even every weekend or holiday season, visitors always throng this location.
The Entrance Fee to Munduk Buleleng Waterfall
In addition to the cheap ticket price of 3,000 rupiah/adult and 1,500 rupiah for children, the natural beauty of this waterfall is indeed very worthy to be enjoyed.
Some tourism support facilities are not optimally available, but at least there are simple food stalls around the area that provide food and drinks. Do not come during the rainy season, because it must be very unpleasant when it suddenly rains. And if you want to feel more peaceful, it's better to come other than the weekend or holiday season to avoid the crowds of visitors.
Location
Munduk Village, Banjar District, Buleleng Regency.