Ubud is often the main consideration for tourists looking for a serene vacation in Bali. This area has always been an attractive place for expats and foreign tourists. Moreover, it is supported by so many comfortable inns that guarantee a calm resting atmosphere.
Lodging with comfortable and quiet criteria, you can find in large numbers in Ubud. One of them is Adiwana Bee House Ubud. You could say, Adiwana Bee House is a hotel with a premium and exclusive location. Moreover, its existence is right in the middle of the residents' rice fields.
Adiwana Bee House with Natural Nuance with Rice Field Views in Front of Eyes
This hotel is not a large hotel with an easy to reach location. Moreover, hotel guests need to enter an alleyway to get to the hotel area. Motor vehicle parking provided by the hotel is also very limited. The hotel parking area can only accommodate as many as 4 cars.
However, the location that enters the alley provides its own advantages. You will find that the location of Adiwana Bee House Bali is truly special. The reason is because this hotel has a location which is surrounded by rice fields belonging to residents. You can also directly witness the view of the rice fields from inside the hotel.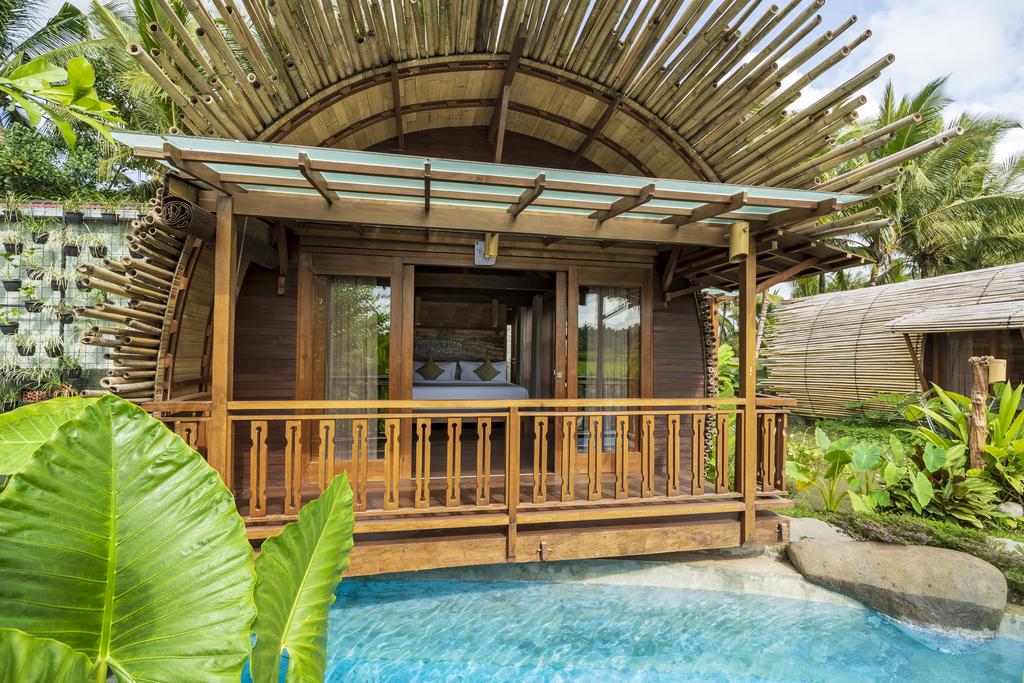 The facilities provided by Adiwana Bee House are also quite adequate and are not inferior when compared to large and luxurious hotels. Here, there is a restaurant that is placed directly overlooking the rice fields. In addition, you can also find a large swimming pool inside the hotel.
The menu choices you can eat while at the restaurant owned by Adiwana Bee House are quite varied. The majority of the food here is traditional processed dishes. Of the many choices of food, you can find tumpeng rice which is pegged with a fairly cheap price tag, under IDR 100,000 per portion accompanied by a variety of side dishes.
Choice of Rooms and Rates for Staying at Adiwana Bee House Ubud
There are not many room options provided by Adiwana Bee House. You will only find 3 choices of rooms that can be occupied, namely the grand deluxe room, suite room, and one bedroom pool villa. To stay here, you need to pay at least IDR 1.5 million per night.
Of the three rooms, the one bedroom pool villa is the most luxurious room option. When staying in this room, you can feel high luxury. Moreover, there is access to a private pool that can be used at any time.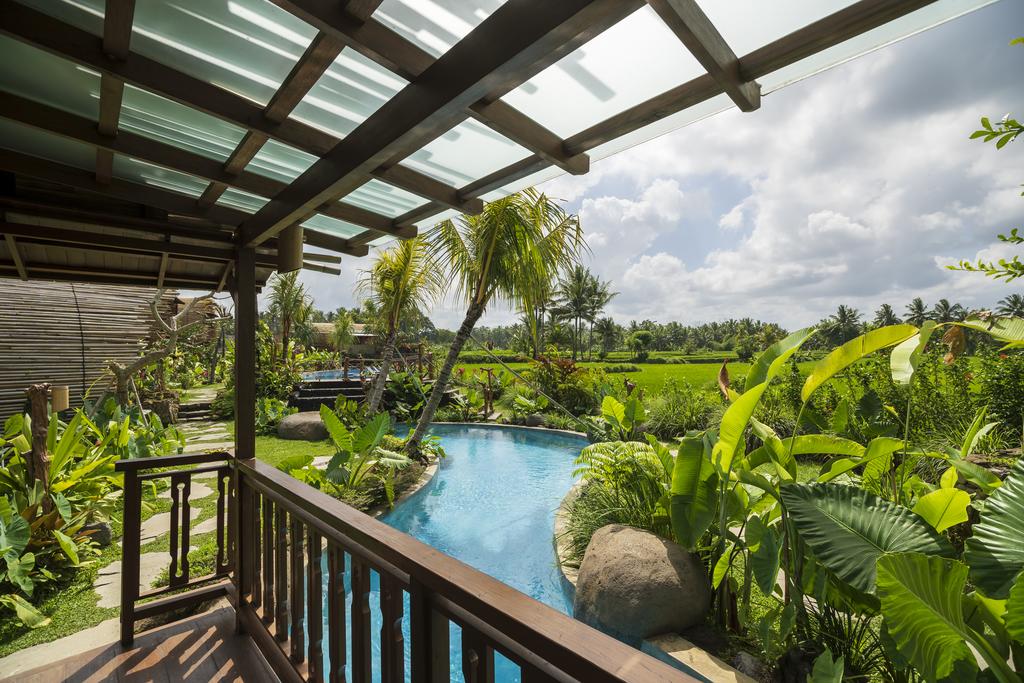 Adiwana Bee House Bali location
You can find this exclusive accommodation in Ubud at Sawah Indah Street, Peliatan, Ubud. When heading here, you will find that the location is very close to the Bebek Tepi Sawah Restaurant. In addition, access to Puri Agung is also quite close, including Campuhan Hill which is famous as a favorite jogging location.
With its strategic location in Ubud, Adiwana Bee House is an attractive lodging option for tourists. Moreover, for those of you who are on vacation with your partner and want to find a quiet and romantic hotel. Here could be the answer to that wish.