Street Art is a visual art that uses public space as a medium for expression. One of the best street art in the world is in Bali.
Street art originated from hip-hop culture. Street art entered Indonesia in the 1990s along with hip-hop music. Julien Trax is a foreign national who popularized street art in Indonesia, especially Bali.
Julien Trax founded BaliStreetArt.com to accommodate street art artists in Bali. The artists who are members of BaliStreetArt.com come from various backgrounds. Not only local artists, foreign artists and tourists can also join BaliStreetArt.com.
The street art made is very diverse, such as murals, graffiti, stencils, 3D paintings, paste-ups, doodles and others. The theme raised by street art originates from environmental issues such as about nature and social society.
BaliStreetArt.com accommodates artists to work legally and so that their work can be enjoyed by many people. These street art artists do not just scribble ignorantly in public spaces, but every work of art has social values ​​or allusions to issues in the environment.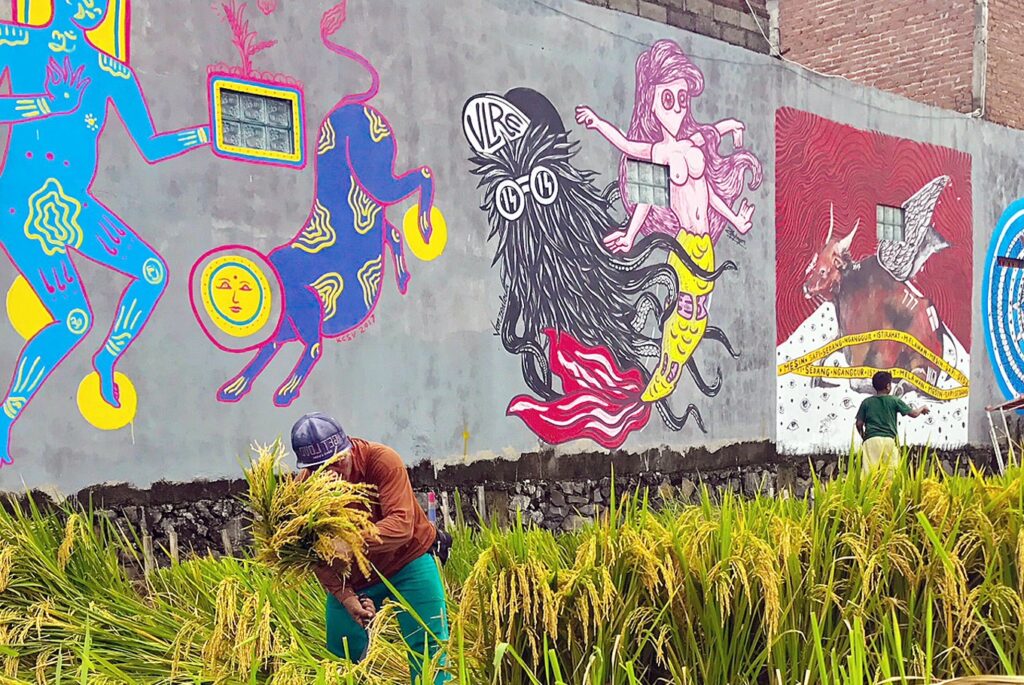 Bali Street Art Festival
"Tropica" is the biggest street art festival in Bali. Artists from various countries will gather and do live painting at the specified location
Each year, street art festivals in Bali choose a different location. This is based on the available public space. And every year it is held around July. In addition, the implementation also looked at weather conditions in Bali.
In 2017, Tropica will be held from July 26 to 30. Located on Jalan Raya Canggu, this street art festival was attended by 45 artists from 15 countries.
Not only live painting, visitors who want to see this street art festival will also be greeted with entertainment such as music, skateboards, a redbull canvas cooler exhibition and parties in several locations.
The main sponsor of the street art festival in Bali is the Nippon Paint paint product. Every year these paint products always support the biggest street art festival in Bali with their superior paint products.
Rows of Locations with Cool Street Art in Bali
There are many locations for Street art Bali. The number of Balinese street art has spread to almost all areas of Bali. However, most of them are in the Canggu area.
The spread of street art in Balinese public spaces is not as easy as finding various art objects with the mainstream media. The street art artists admit that they have a little difficulty in obtaining permission for the wall to be used to produce artwork.
However, outside of that, visitors must be ready with a camera when visiting the Bali street art area. You will never stop shooting the camera when you see the many pieces of street art in one area or environment.
However, for locations around residents' homes, visitors are also required to obey these environmental regulations. Like speaking politely, not littering and certainly not destroying the work of street art. That way, this street art can be enjoyed by many people, not only Balinese, but also tourists from various places.