Ubud is known well as an area that is synonymous with a rural atmosphere, surrounded by green rice fields. However, that doesn't mean you can't taste the seafood menu while you're here. There are many famous seafood restaurants in Ubud. Mama Lobster Ubud restaurant can be an interesting consideration for tasting processed seafood with a different atmosphere.
Mama Lobster is a Seafood Restaurant that offers various type of menu together with a unique seafood restaurant concept. The restaurant strives to maintain the natural feel that is the hallmark and main attraction of the Ubud area. They also combine this natural atmosphere with a classic building concept. The combination of natural and classic atmosphere, then complemented by delicious seafood dishes.
Classic Atmosphere at Mama Lobster Ubud Restaurant
When you step into the restaurant area, you can feel the classic impression immediately. The building in the restaurant area is a Joglo house that offers an open concept. The Joglo house is built completely with wood. Wood materials and an open building concept, allow visitors to taste the dishes while enjoying the breeze.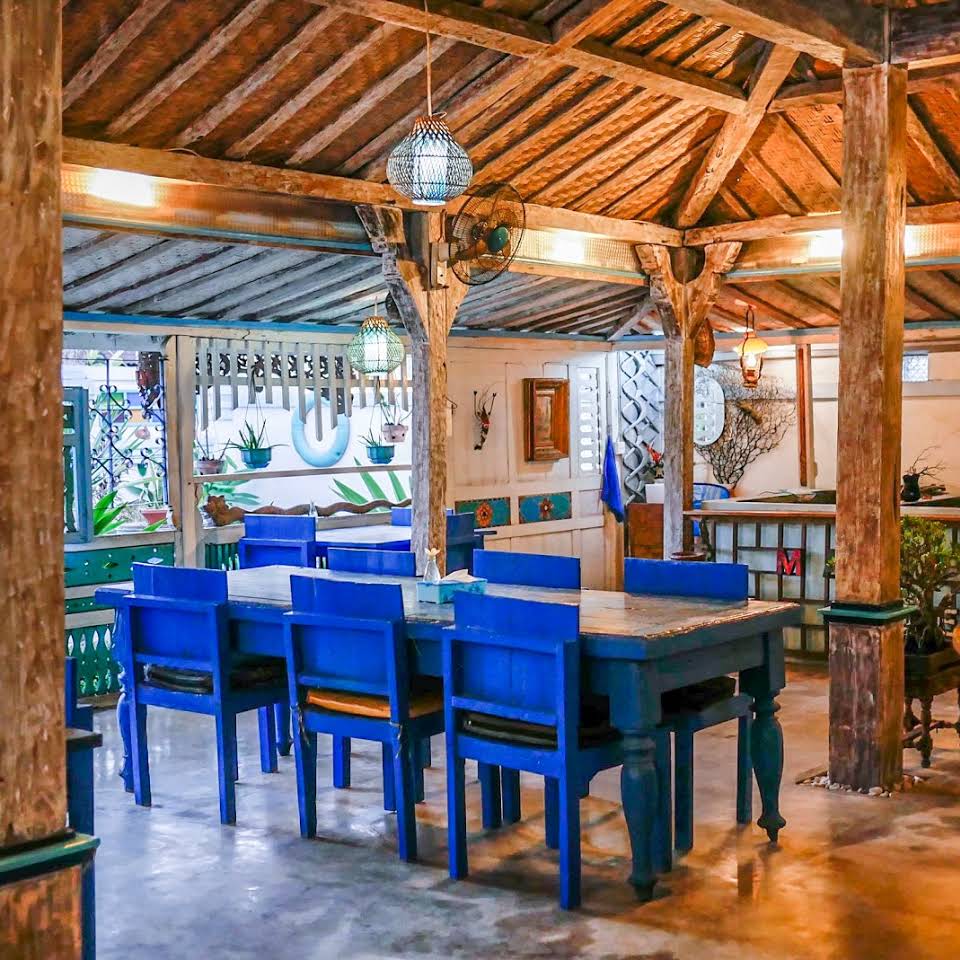 To complement the classic atmosphere with the open building, Mama Lobster Restaurant is also equipped with supporting furniture. You can find a variety of furniture made entirely of wood. The use of white interspersed with blue makes the visitors more comfortable. Not to forget, you can also find a garden area around the joglo house building.
The classic and natural impression at Mama Lobster Restaurant, not only gives a sense of comfort to every visitor. The combination of white and blue with wood elements makes the Mama Lobster Restaurant building offer an exciting photo spot. While here, you can not only show off delicious food photos but also a cozy and cool room design.
Diverse Menu Options at Mama Lobster Bali Restaurant
Mama Lobster Restaurant is a paradise for seafood culinary lovers. In this restaurant, you don't only find extra-sized processed lobster. There are also rows of other seafood menus, including shrimp, shellfish, squid, baby octopus, or various types of fish. Various seafood catches are processed in various types of dishes.
For example, you can find processed shellfish accompanied by field spices. You can also find grilled baby octopus with a chewy texture. Not to forget, you can also taste a variety of processed lobsters made with field spices, grilled, and others. The food prices at this restaurant are also quite affordable. For example, grilled shrimp is pegged at IDR 70.000 and lobster with Padang sauce at IDR 300,000.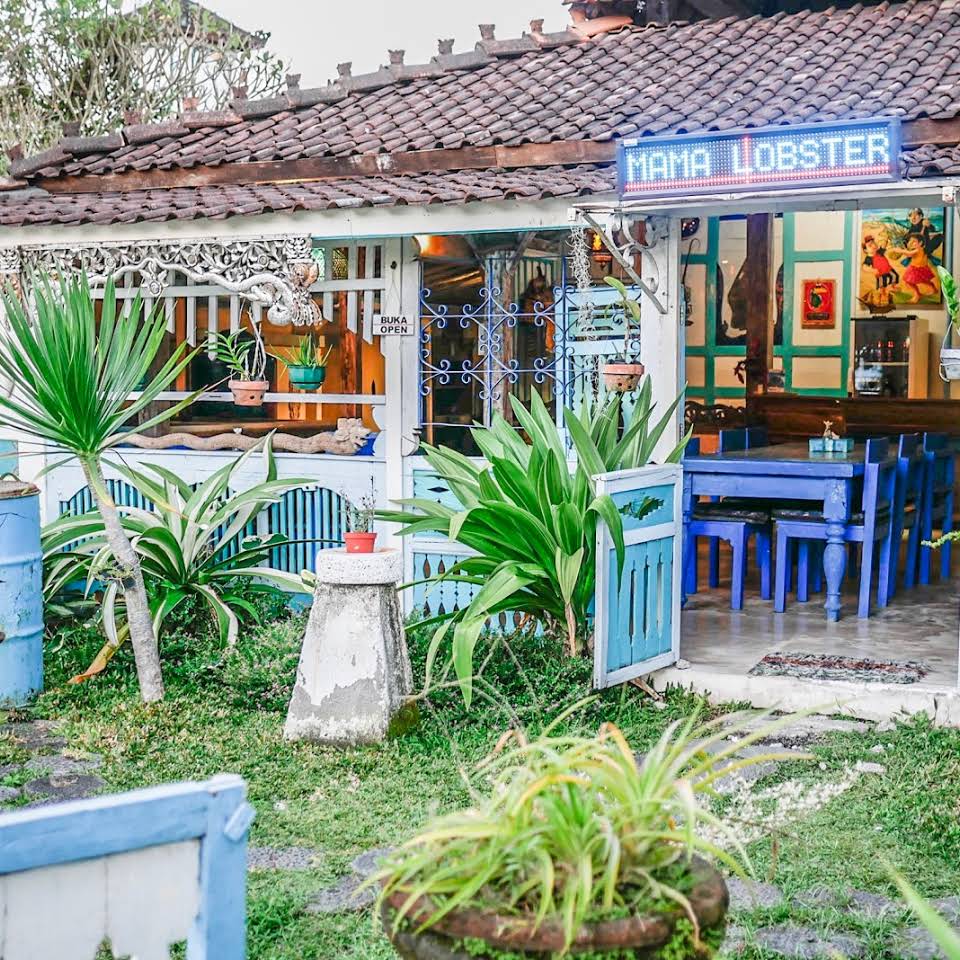 Location of Mama Lobster Bali Restaurant
If you want to taste the culinary array of seafood at Mama Lobster Bali, you can stop by the restaurant directly at A.A. Gede Rai, Lodtunduh. The location of this restaurant building is quite easy to reach because it is close to various popular destinations in Ubud. You can find tourist destinations such as the Agung Rai Museum of Art, Goa Gajah, or the Mandala Wisata Wenara Wana which are not far from this restaurant.