For those of you who like holidays that are close to nature such as camping or camping. So, this one place is a suitable place for you to visit, namely the Karangasem Bali Harmony Park. The natural atmosphere is perfect for giving the opportunity to be closer to nature.
The Karangasem Bali Harmony Park is located on Asah Hill in the Karangasem area. Camping at Harmony Park Bali is sure to be fun and enjoyable because apart from having fun you can also enjoy the natural scenery from the top of the hill.
Asah Hill itself is one of the hills in Bali with amazing views around it. because of its attraction, the local residents take advantage of this hill as a tourist spot, namely the Bali Harmony Park.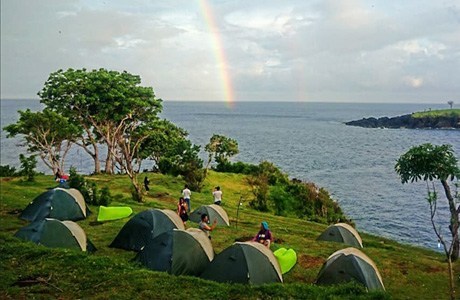 Camping at Harmony Park Bali Karangasem, you can see beautiful scenery, such as the vast expanse of the open sea, green hills, you can even see the amazing panorama of Mount Agung.
You can have fun together with your friends. While gathering you can also look forward to the sunset or sunrise. The natural scenery around Harmony Park Bali is truly pleasing to the eye. Besides that, you can also take pictures here, capturing the moment with an amazing natural background.
Camping here, you don't need to carry a tent. Because in the Bali Harmony Park area there are also tent rentals. Not only tents, but firewood is also available. You can invite friends or family camp. Gathering together while singing in front of a graceful fire and accompanied by beautiful natural scenery, will make your camping as an unforgettable experience.
On holidays this place is usually a holiday. Young nature lovers, family groups, school groups, also often make Bali Harmony Park their destination. You can also plan for a vacation here too.
Entrance fee for Harmony Park Karangasem
For those of you who want to camp in Harmony Park Bali, you need to pay an entrance ticket and stay permit, the price is approximately IDR 15,000 per person. For tent rental, it is priced at around IDR 150,000 – IDR 300,000. The price is quite affordable right!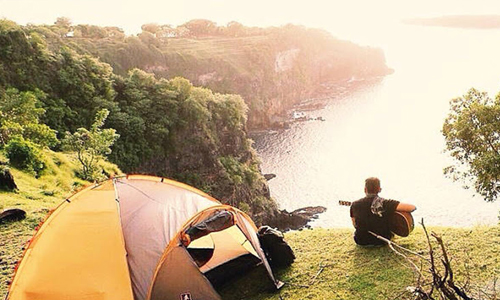 The location of the Harmony Park Karangasem
For those of you who are curious and want to experience camping in Harmony Park Bali, you can come directly to the location. The camping site for Harmony Park Bali is in Bugbug Village, Karangasem District, Karangasem Regency, Bali.
If from the city of Denpasar, it will take a trip of approximately 2 hours east of Bali, via Sanur, Gianyar, Klungkung, and Karangasem. Once you arrive at Bugbug village, you then turn right towards Asah Hill. Road access to its location is very adequate.
Where there is a road with a width of approximately 9 meters. So, if you want to come to the location you can use a car or motorbike. Looks interesting, not camping at Harmony Park Bali! you can get closer to nature. You can invite anyone to have fun in this Bali Harmony Park.