Vacation is definitely the moment that many people are waiting for. A moment that is not always owned, therefore many people choose special vacation spots in order to create the best vacation experience. Of the many tourist destinations that can be visited, Bali Island is a popular tourist destination and must be visited. In fact, many tourists, both local and foreign tourists, have chosen Bali as a vacation spot.
Every tourist who has a vacation in Bali will want to visit the various tours that are here. Starting from natural tourism objects, cultural tourism objects, culinary tourism objects, so that the shopping tourism objects. There are many fun activities that can be done while on vacation in Bali, such as visiting shopping centers to hunt for various kinds of goods in Bali, especially those that are unique to Bali. One of the new shopping attractions but once popular is The Keranjang Bali.
The Attraction of The Keranjang Bali
The Keranjang is a shopping place that is still relatively new on the island of Bali, but its existence is well known by tourists. This is because the existence of The Keranjang as a shopping place offers a new concept. One of them can be seen from the shape of this building where the shape of the building resembles the shape of a grocery basket. From that alone, you can see that this shop has a unique concept and is certainly different from the others.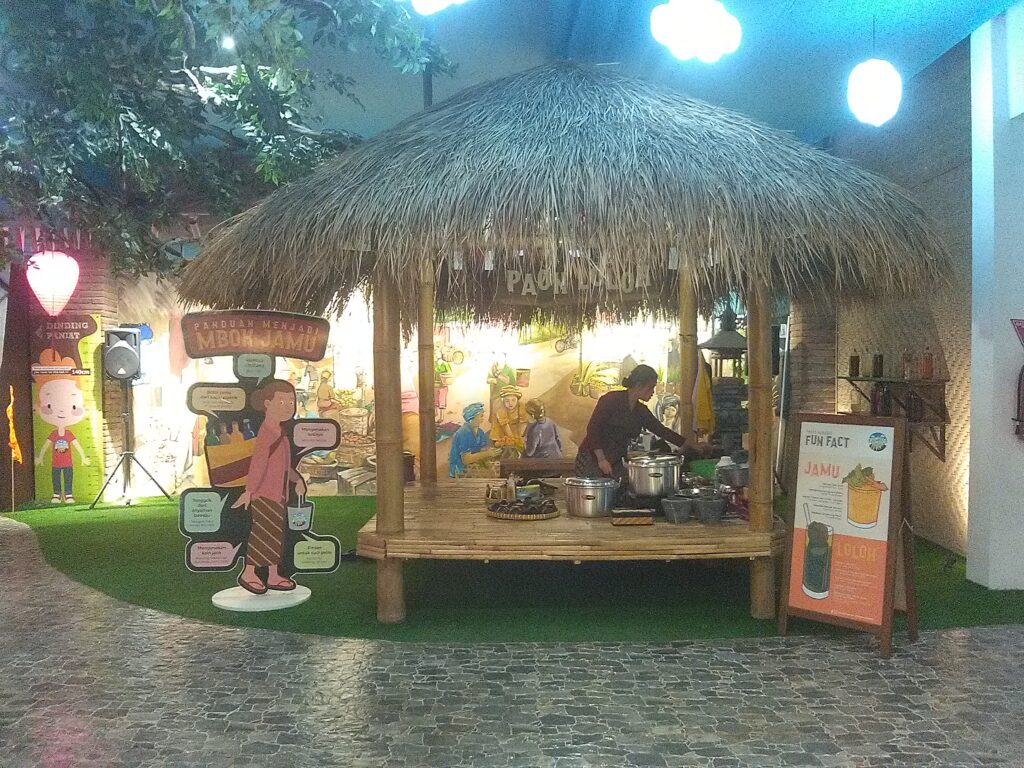 In addition, The Keranjang was built with a premium concept, which consists of 3 floors and a basement. The Keranjang Bali building creates a comfortable shopping atmosphere with a variety of traditional handicrafts, namely Balinese handicrafts that can be found easily in this shop. The many spots in this shop create the best photo spots that give the best for the women. With a variety of contemporary exterior and interior designs, The Keranjang store has become an anti-mainstream shopping center. There are even many other interesting things such as cultural recreation and education that are ready to complement the vacation of tourists.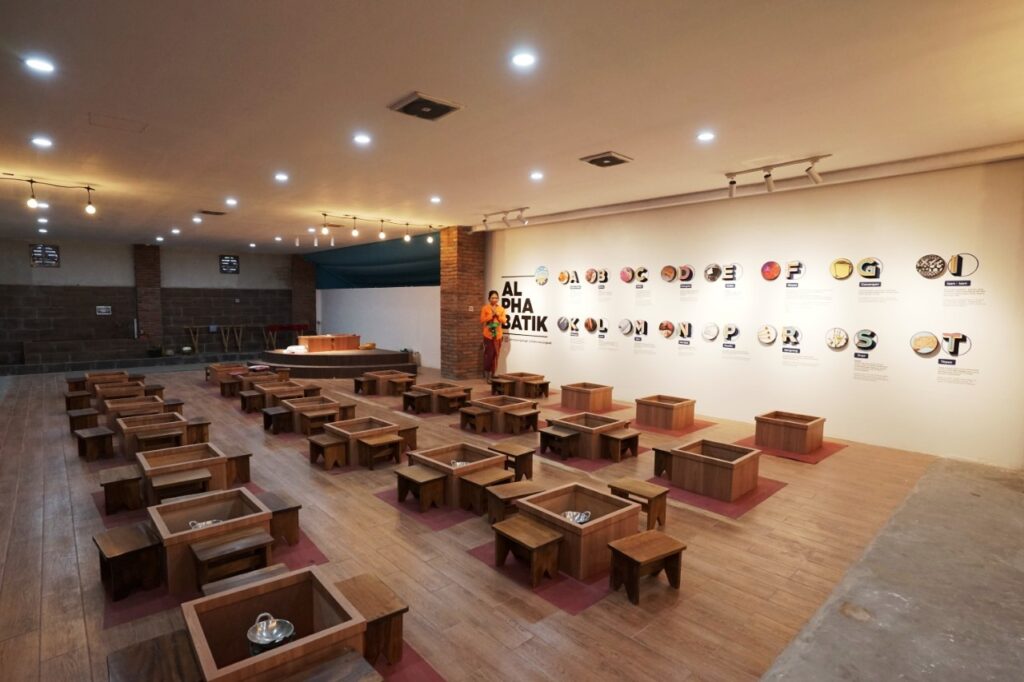 Various Interesting Things in The Keranjang Bali
The presence of The Keranjang Bali as a shopping destination adds to the complete line of modern souvenir shops in Bali. Another unique thing about this shop that is also special apart from its iconic design is that it combines with a cultural recreation known as Kampung Langit. So that the presence of this shop provides a complete offer that not only offers shopping for Balinese souvenirs but also offers cultural recreation, education, technology, and entertainment.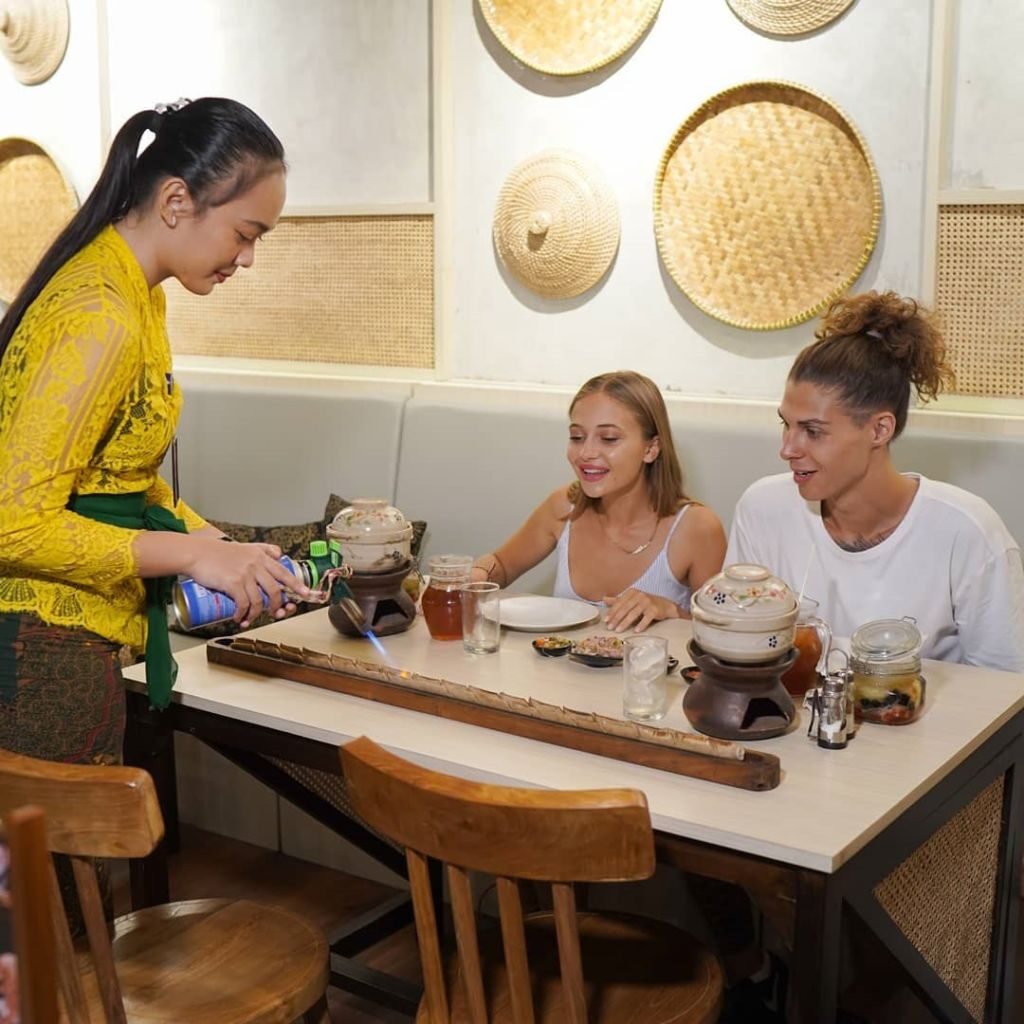 Even in this place, there is also a restaurant that presents an archipelago flavor that can be a dining place with family and friends. Surely this place will offer a new travel experience while on vacation in Bali. Especially the place called Kampung Langit which is in this shop can provide a variety of education such as handicrafts and various exciting shows.
Location
Jl. Raya Kuta No. 70-72, Kuta.
Open Hours
Every day from 9 am to 11 pm.