There are many beaches that offer a calm and quiet atmosphere for visitors in Bali Island. Moreover, there are many beach tourism destinations that are still rarely known by tourists on this island. Klecung Tabanan Beach is one of the beaches in Bali that offers a calm atmosphere with beautiful views.
Speaking about Tabanan itself, Tabanan is known as an area in which its culture is still so strong. Well, Culture anywhere in Bali is still strong, yet if you wanna see some kind of historical places, or religious tourism destination, temples, and anything that is so "Bali", Tabanan is the best place. Beside Tabanan, there is also region alike Tabanan such as Karangasem.
Back to Klecung Tabanan Beach, the calm atmosphere that exists on this beach makes it start to be glimpsed by investors. In recent years, developers have started to establish luxury villas and resorts on the beach. The serene atmosphere with views of the waterfront makes the villas and resorts a pleasant retreat.
Natural and Calm Atmosphere at Klecung Beach Tabanan
When you are visiting Klecung Beach in Bali, you can feel the calm atmosphere away from the city crowd. Here, you will find clean black sand beaches. The texture of the beach is also sloping, thus providing security for beach visitors who want to play on the beach.
In addition, Klecung Beach in Tabanan is known as a beach with calm waves. You won't find the big rolling waves that surfers are usually looking for. With these calm waves, Klecung Beach is the right vacation location when you come with your little one.
The calm waves on this beach give you the freedom to do various activities. You can try swimming or try snorkeling activities. It's just that, here you will find it quite difficult to find a place that provides snorkeling equipment services.
On the edge of Klecung Beach, the scenery that you can get is equally charming. This beach is still very natural with lush green trees. Apart from that, you will also find a small hill where you can relax while enjoying the view. The breeze and cool air make relaxing activities here feel good. Moreover, the view in the afternoon with a beautiful sunset atmosphere.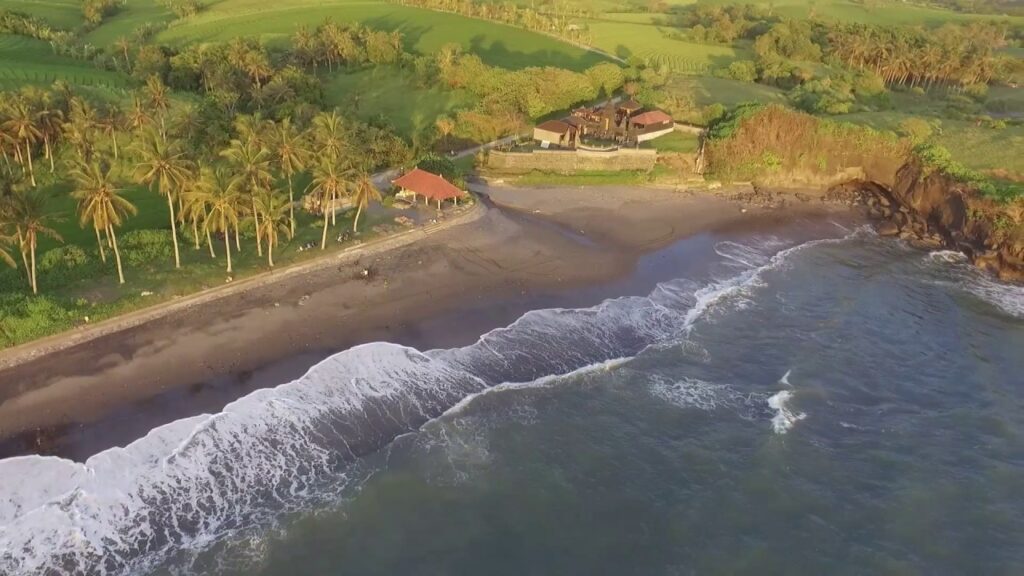 Location and Accessibility
You can find Klecung Beach in the area of ​​Tegal Mengkeb Village in East Selemadeg District, Tabanan Regency. The complete address of this beach is on Kelating Beach Street. The location of this beach is indeed very close to Kelating Beach. In fact, you could say that the two beaches are neighbors.
To get to Kelating Beach, you need to drive about 10 minutes. During the trip, you will also find beautiful scenery. The atmosphere on this beach still looks so natural. Along the way, you will find a large expanse of rice fields owned by farmers and looks green. Not only rice fields, you will also find a plantation area that is no less extensive on the journey between Tegal Mengke Village and Kelating Village.