Everyone wants to have a fun and unforgettable moment. Usually it can be obtained in free times such as holidays. Tourists who especially like to travel will look for the best tourist destinations to visit during their holidays. Where the island of Bali is often a favorite tourist destination that many tourists choose.
Both local tourists and foreign tourists often visit the island of Bali to enjoy all the beauty and uniqueness that exists. Therefore, it is not surprising that the island of Bali is always crowded with tourists, especially during the holidays. Visiting various tourist objects is the most popular activity, such as visiting Krisna Funtastic Land.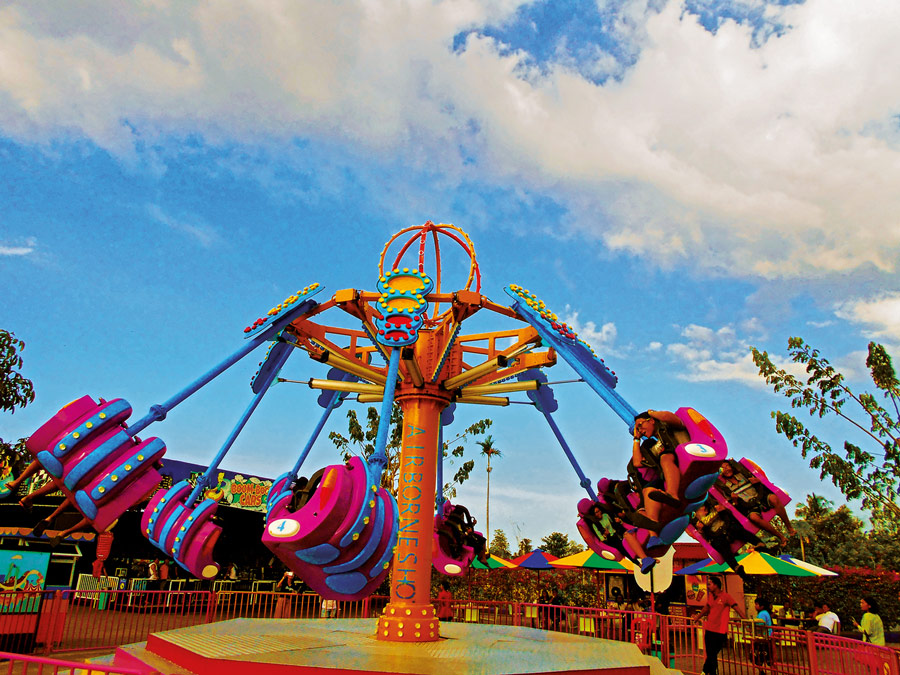 The Places of Interest, Krisna Funtastic Land
If tourists hear the name Krisna while on vacation on the island of the Gods Bali, maybe most of them imagine a modern gift shop in Bali, indeed that's not entirely wrong, because Krisna, apart from starting from this garment activity, is now developing various tourist attraction services such as watersports, adventure , recreational and culinary parks, one of which was newly built and inaugurated is Krisna Funtastic Land.
The presence of Krisna Funtastic Land in Singaraja Buleleng, has become a new tourist or recreation place in Bali, where this tourist attraction was only opened on November 10, 2016. Its presence adds to the long list of interesting places in the North Bali tourism area to be visited, at the time of opening it is not half-hearted. -the responsibility of a series of top Indonesian artists were invited to enliven.
The New Experience Visiting Krisna Funtastic Island
The moment of the opening of Krisna Funtastic Land in the North Bali tourism area is indeed very appropriate, because before the turn of the year, so that during the 2017 Krisna Funtastic Land celebration, visitors were very booming, even the access road from Singaraja city to this recreation area was very jammed because many Balinese people came to this place. this place. Krisna Funtastic Land is indeed a new tour and offers different attractions compared to other tourist parks in Bali.
Maybe tourists are used to nature tourism, marine tourism, rafting, zoos and waterparks, the presence of Krisna Funtastic Land in Lovina Singaraja provides a new experience while on vacation on the island of the Gods. In addition to Lovina beach objects, other nearby areas are Brahmavihara Arama, Banjar hot springs, which can be packaged as well as attractive tour packages in the North Bali area.
Krisna Funtastic Island Attractiveness
What is interesting and an icon of Krisna Funtastic Land is an airplane that reads Krisna Air parked in the recreation park section, then there is a giant ferries wheel that tourists can see from a distance. A monumental playground design that makes many people curious to come and know more closely.
Various rides are provided at Krisna Funtastic Land, which tourists can enjoy to fill vacation activities with family and children. There are at least 16 rides with cheap and affordable entrance tickets and games, the ticket prices vary, depending on the sensation that is served.
Location
Seririt Highway – Singaraja, Buleleng Regency.