Holidays are the most awaited moment, especially for tourists who like to visit the best tourist attractions. At this moment, tourists, both local and foreign tourists, have the opportunity to visit Bali. The island of Bali is famous for its beauty and uniqueness. Lots of fun things to discover and fun activities to do.
As well as visiting various interesting and popular tourist objects that must be visited. There are many choices of tourist attractions where tourists will not run out of ideas for places to visit, ranging from natural attractions, cultural attractions, culinary attractions such as Sindhu Beach.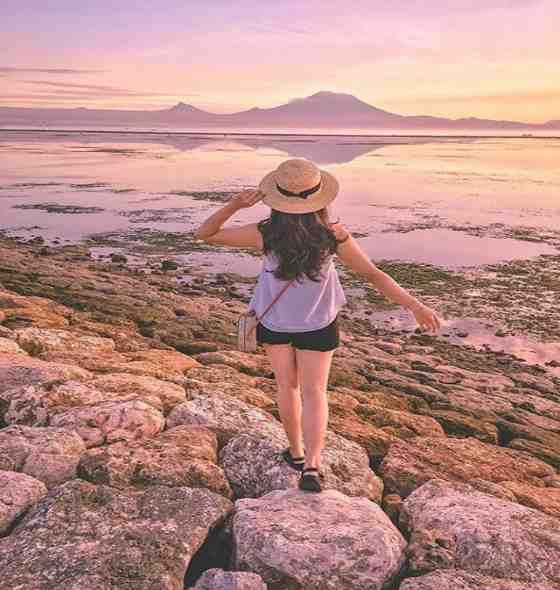 The Interesting Things From Sindhu Beach Sanur
Sindhu Beach is located in Kasawan Sanur which is one of the popular tourist areas in Bali. This area is famous for its beautiful beaches. Sindhu Beach is one of these beautiful beaches. On this beach, tourists will be spoiled with the beauty of the sunrise in the morning.
In Bali, there are many beaches with beautiful sunrises. However, this Sindhu beach has its own uniqueness. The beach is white sand, although not fine sand, but in fact many tourists feel at home playing in the sand for a long time. The activity of burying oneself in the sand of Sindhu Beach can be said to be a favorite activity for tourists who come.
The waves at Sindhu Beach Sanur are calmer because it is located slightly protruding into the mainland so that the waves do not directly reach the shoreline. Because the waves are relatively calm, tourists who come with children can play more freely because it is relatively safer. This beach is not suitable for surfing. The reason is, the waves do not really support these sports activities. So what tourists can do is canoe, fish, snorkel, or swim leisurely.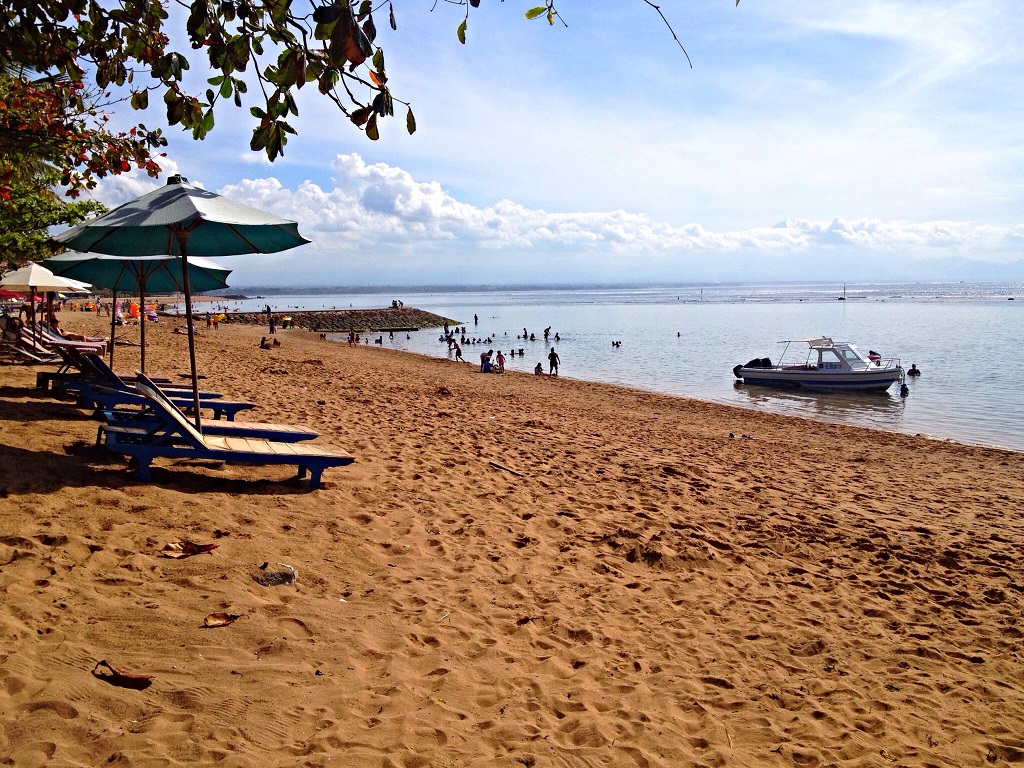 The Fun Activities at Sindhu Beach
Sindhu Beach has a calmer atmosphere and is not crowded with visitors. So it is appropriate that visitors, especially foreign tourists, really enjoy conditions like this private beach. Enjoying the natural beauty of the sea at Sindhu Beach is not enough just to play in the sand or sunbathe. Tourists can take a walk to the pier complete with a beautiful gazebo.
In this gazebo, tourists can spend time enjoying the sea breeze. Here tourists and couples or friends can chat lightly while waiting for the sun to rise. Taking pictures together is an activity that is usually done and the photos will look more beautiful with a beautiful beach background.
Even though it is only a gazebo, this place is very popular with Sindhu Beach visitors. It is proven by this gazebo never deserted and there are always visitors sitting around spending time here. The facilities at Sindhu Beach are adequate. Starting from lodging, restaurants or food stalls, mini markets, shops selling souvenirs, cleaning facilities (toilet) to parking areas.
If you want a leisurely jog in the morning, tourists who visit this place usually do it on the beach. This jogging track has a long track that connects several beaches in the Sanur area. This jogging track is located on a shady track with lots of trees so it feels cool even though it's hot.
Location
Administratively, Shindu Beach is included in the area of ​​Sanur Village, South Denpasar District, Denpasar.