A restaurant with an alfresco concept that focuses on using open areas as a dining location does offer an interesting culinary experience. Especially if you find it on an island with beautiful views like Bali. There are many alfresco restaurants that you can find here, one of which is Kekeb Restaurant Nusa Dua.
When you hear the name of this restaurant, you might think that the word kekeb refers to the kebab menu. However, that assumption is wrong. The word kekeb which is used refers to a traditional clay cooking utensil which is used as a cover. The use of kekeb is one of the characteristics of the cooking method used by the Balinese in ancient times.
A Combination of Traditional Cooking Methods and Contemporary Dining Places at Kekeb Restaurant Nusa Dua
The chefs in charge of preparing dishes at Kekeb Bali Restaurant are young professional chefs. The chefs cook using steamer and dangdang. Furthermore, the top of the steamer and dangdang will be closed using a kekeb. Not to forget, saang or firewood were used which were deliberately placed at the front of the dangdang. In addition, some firewood was placed on top of the stretch.
It is not only the cooking process that seeks to use traditional cooking methods. Kekeb Restaurant Bali also has a commitment as an environmentally friendly restaurant like the old people. As proof, they choose to serve food on plates made of clay. In addition, cakes and various other types of additional menus are also served using a base in the form of fragrant pandan leaves.
The traditional impression is then combined with the atmosphere of the contemporary dining area arrangement. As explained, Kekeb Restaurant is a restaurant with an alfresco concept. They use the open area on the beach in the Nusa Dua area as a dining location for visitors. With this atmosphere, guests can enjoy traditional dishes while enjoying the beautiful beach view.
It is not enough to stop there. The arrangement of dining places is also deliberately done to make visitors feel at home. They deliberately chose to use bohemian matt and bean bags as a means of seating for visitors. That way, guests will feel at home to relax and linger enjoying the view here. At the same time, the existence of bean bags and bohemian matt also provides an opportunity to hunt for Instagram photos.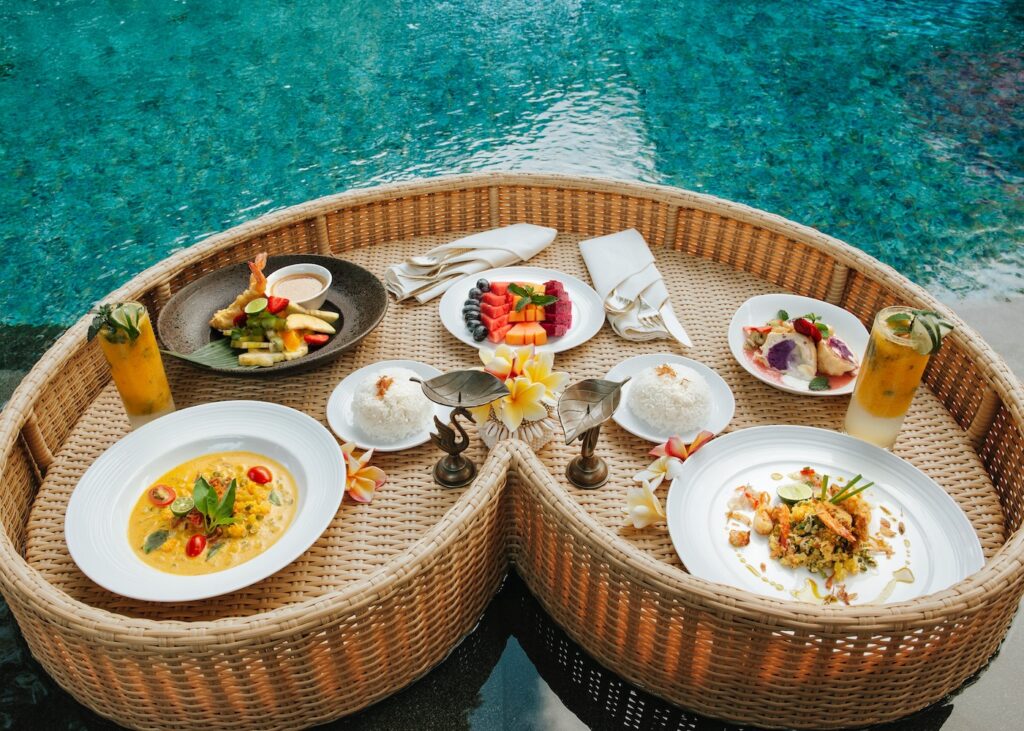 Menu Options at Kekeb Nusa Dua Restaurant
As already mentioned, you will find an array of traditional foods in various forms when visiting here. For those of you who claim to be vegetarian, you can taste the Karedok or salad menu. Besides that, the restaurant also has a special dish which they call the Nasi Goreng Kekeb. Another option, there is also a menu of three-flavored carp and fried duck.
If it's still lacking, you can also find other menu options such as grilled pork ribs, mixed rice, fried rice, fried noodles, kalasan chicken, soy sauce pork, or a line of seafood dishes. As a complement, the restaurant also provides a menu in the form of sandwiches, beef burgers, or fries.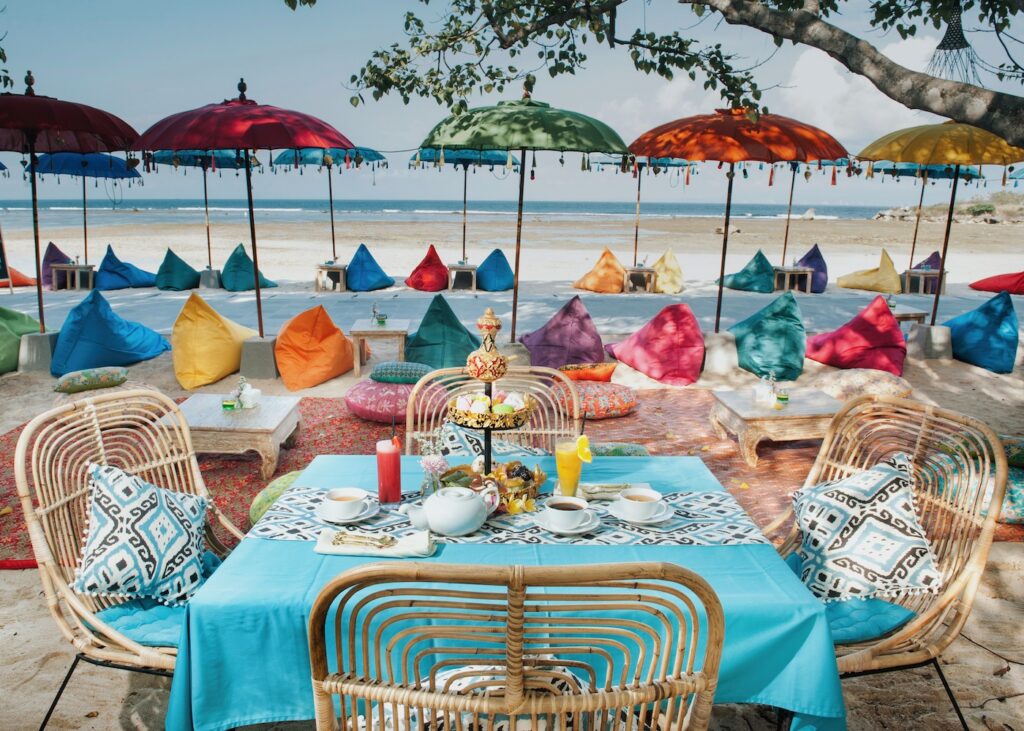 You can visit this restaurant at the complete address of ITDC Nusa Dua Area, Lot C-0, Jl. Nusa Dua, Benoa. This restaurant opens the earliest at 11 noon and closes at 10 pm. In order not to get too hot, you can choose to visit in the afternoon or evening.