The island of Bali holds many beautiful and amazing things. Starting from the nature, culture, culinary to the accommodation available on this island. All can be found and found in Bali while on vacation in Bali. Therefore, many tourists, both local tourists and foreign tourists come to Bali to spend their vacation time.
Accommodation available in Bali is like a place to stay in the form of a resort. Starting from ordinary resorts to luxury resorts. One of the luxury resorts which is also famous is Mahagiri Resort which is located right on Nusa Lembongan.
Nice Atmosphere at Mahagiri Resort
Mahagiri Resort is a resort surrounded by its natural beauty. This resort has views of the exotic blue ocean which is located close to the beach of Lighthouse Beach. So this resort is perfect for tourists, especially those who love beach views.
By staying at this resort, it means that tourists can do their activities on the beach at Lighthouse Beach. On this beach, tourists can do various water activities and enjoy the sunset and sunrise views. There are water activities that tourists can do, such as windsurfing, swimming, fishing, surfing, snorkeling, canoeing, and many more. Meanwhile, tourists who want to sunbathe in the hot sun can do it on a chair that has been prepared on the beach with an umbrella. The chair can be occupied free of charge.
Mahagiri Resort Public Facilities
Mahagiri Resort has several complete facilities. One of them is like a large outdoor swimming pool. The pool is right overlooking Lighthouse beach. The interesting thing about this swimming pool is around the swimming pool which is surrounded by white sand from Lighthouse Beach. This is a concept that was deliberately created by the architect with the aim that tourists who visit can still feel the sensation of walking on the tide and enjoying water games.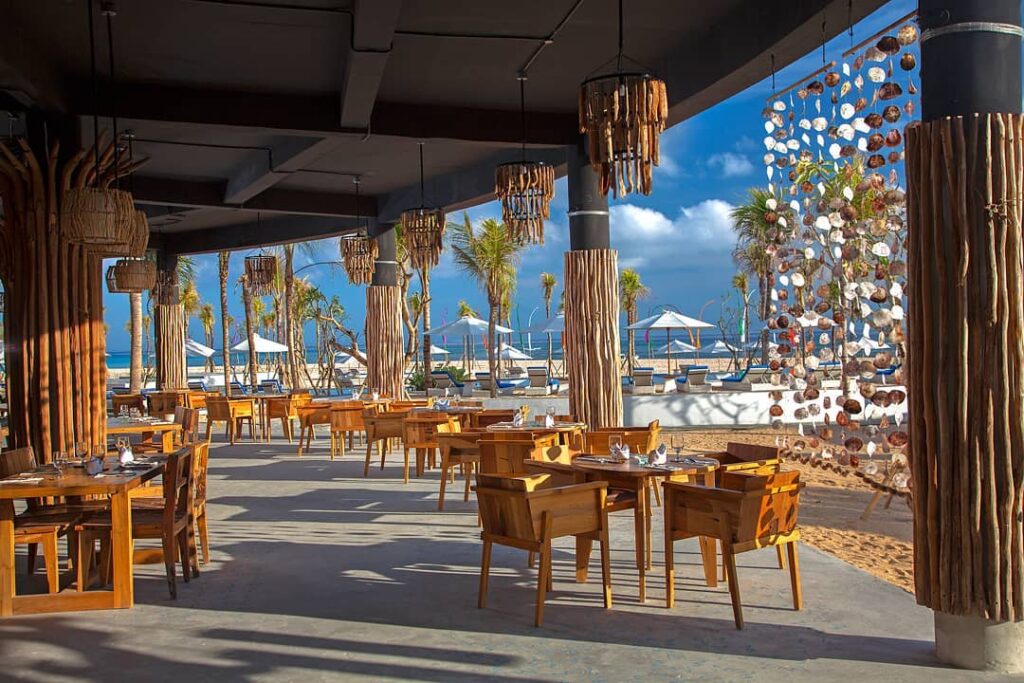 This resort also has its own semi-open concept restaurant. So this restaurant has a beautiful view because of its position which is also facing the Lighthouse Beach. The menu provided by this restaurant is very diverse. Starting from local menus, Asian, to Western. The tourists can enjoy a la carte breakfast and lunch and dinner with a buffet. In fact, this restaurant also serves special orders such as orders for tourists who are on a diet to provide a diet menu according to demand.
There are many more facilities provided by this resort, such as a bar, beach club, children's playground and WiFi in all areas. That way, this resort is also a choice of places for various holiday activities. Whether on vacation with your partner, or when you are spending free time with your children. There is also a mini package for every tourist who wants snacks or other equipment such as clothes and souvenirs.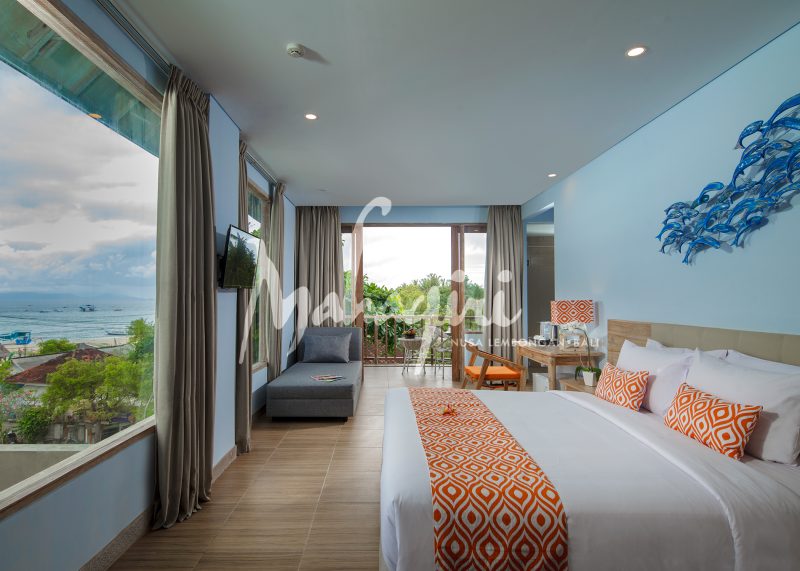 Prices & Room Facilities at Mahagiri Resort
Not to forget, Mahagiri resort also provides facilities in each room it has. such as TV, AC, sofa, safe, working desk, coffee and tea maker, etc. You can choose the room type with a choice of ocean view or garden view. Both have direct access to the beach or garden. Prices start from IDR 1,700,000 per night.
Location
Br. King, Ds. Jungutbatu, Nusa Lembongan, Kec. Nusa Penida, Kab. Klungkung, Bali.