Holidays in Bali are the right choice for every tourist who wants to travel. Many beautiful and fun things will be found in Bali. Like beautiful tourist places. In fact, it is undeniable that Bali also provides facilities in the form of accommodation for every tourist who has a vacation in Bali.
Like a place to stay in the form of a hotel. Starting from ordinary hotels to luxury hotels. In Sanur, there is a luxury hotel called The Oasis Lagoon which can be used as a place to stay for the best staying experience.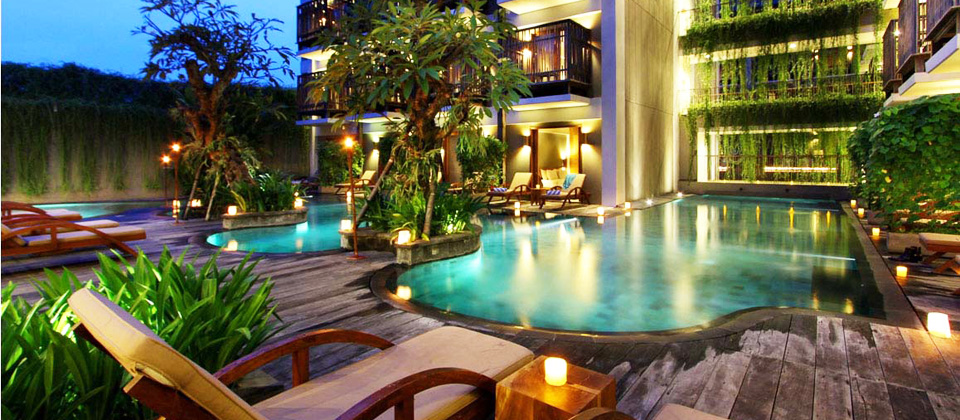 The attraction of The Oasis Lagoon Hotel
The Oasis Lagoon is a place to stay that has a strategic location. This location is located near Sanur beach. So, of course, this hotel has a beautiful view. This hotel is highly recommended especially for any tourists who are looking for a place to stay with a beach view. This hotel offers main facilities in the form of a unique swimming pool in the form of a lagoon and you can directly witness the view of the Sanur beach.
The Oasis Lagoon Sanur is very close to Sanur Bali Beach, only 15 minutes on foot. Besides having a lagoon swimming pool, this hotel is also equipped with a balcony in each room decorated with very unique wood. From there, hotel visitors can already see the beautiful scenery without having to leave the room.
The hotel has an innovative design which is sure to reflect a new era in Balinese architecture. So that combines modern comfort with traditional teak wood which also offers a spectrum of comfortable rooms.
Luxury Facilities of The Oasis Lagoon Hotel
Other facilities provided by The Oasis Lagoon hotel are a quite attractive interior featuring a minimalist interior design equipped with a flat-screen TV and a personal safe. The rooms are equipped with a tea or coffee maker as well as a minibar and hairdryer and shower facilities. Facilities at Oasis Lagoon Sanur include a lagoon pool, bicycle rental, spa, restaurant and bar.
There are a small gym and spa services available in this hotel to help your fitness. Café de Dapoer serves a variety of Asian specialties and international favorites, and also has free Wi-Fi facilities. The hotel bar serves a variety of refreshing drinks accompanied by views of the lagoon pool.
Just a 10-minute walk away, this Beach Club will be the perfect place to sunbathe and enjoy the day. This two-hour scheduled shuttle service is available at the reception desk.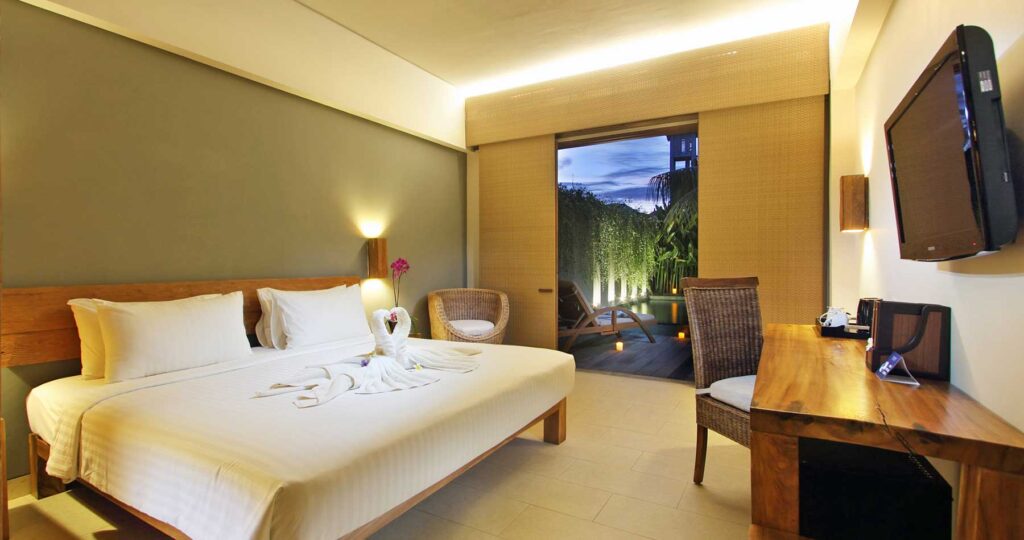 Room Types & Rates At The Oasis Lagoon Hotel
The hotel also offers attractive room types. As the Deluxe Double or Twin rooms have 2 single or 1 super-king bed, the Studio has 1 super-king bed. There are also rooms that access the lagoon with 2 single or 1 super-king bed. And Duplex rooms which have a maximum number of guests 4 people. In this place, tourists need to spend a stay rate starting from IDR 950,000 more per night, depending on the choice of room chosen.
Location
The Oasis Lagoon Sanur is very strategic, located only 100 meters from Sanur. Precisely on Jl. Tamblingan Lake No.136 A, Sanur, Kec. South Denpasar, Denpasar City.