The island of Bali is currently the most favorite place for tourists, especially foreign tourists, to spend their vacation time making the most beautiful moments. There are lots of fun activities that you can do in Bali. Where there are many areas of Bali that have amazing natural beauty and cultural uniqueness.
Bali also has many tourist objects and even facilities as a resting place that provides complete accommodation. Like hotels ranging from ordinary hotels to luxury hotels. One of them is the LV8 hotel accommodation which is located in the Canggu area.
The Atmosphere of the LV8 Resort Hotel
Hotel LV8 is a resort hotel located near the beach. This hotel is perfect for every tourist who wants an atmosphere of staying with a beautiful beach view. Even this hotel has a very wide private beach.
This hotel is also dominated by neutral colors that give a calm impression that can make every tourist feel comfortable and at home staying at the LV8 Resort Hotel. This beachfront luxury hotel is also equipped with entertainment facilities that are ready to accompany the vacation of every tourist who stays.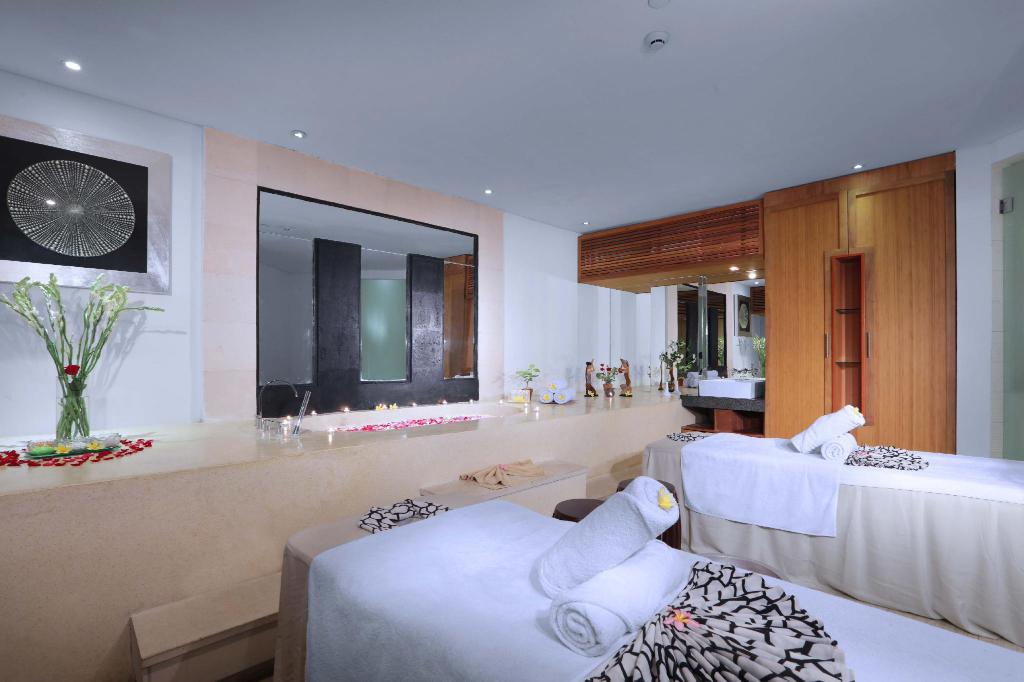 Facilities Provided
Lv8 Resort Hotel has 3 restaurants on-site. Among them is the Eight Restaurant which serves dishes with an international menu. Then there is the Ning Restaurant which serves Asian and local food menus. A wide variety of cocktails and live performing DJs are featured at Vue Restaurant and bar. For breakfast, tourists can choose to eat at the restaurant or in their respective rooms.
Lv8 also provides Spa facilities that provide treatment services from the face to the body of the tourists. There are also massage and nursing rooms as well as treatment rooms dedicated to couples. Services offered include massages, facials, body wraps, and body scrubs.
Besides that, a large outdoor swimming pool facing the beach is also provided for guests to enjoy. Guests can take their little ones to swim because some of the swimming pools have a safe depth for children. However, it must still be under parental supervision. Guests can also drop off their children at the Kiddy Club Lv8 resort. For an additional fee, your little one can add to their knowledge in a fun way taught by the kiddy club caretakers. In addition, every tourist who plans to hold a wedding ceremony and party, you can submit it to Lv8 resort.
LV8 Resort Hotel Type & Price
Lv8 Resort Hotel Canggu has 124 rooms with 4 floors. All room types are suite room types. What distinguishes is that there is a choice of standard suite rooms or suite rooms with a private pool. Each room is designed in soothing neutral colors.
And equipped with large windows that provide maximum lighting and elegant furniture. Complimentary facilities include air conditioning, TV, Wifi, minibar, private balcony, working desk, and others. Meanwhile, domestic bathroom facilities include bathrobes, separate bath and shower facilities, and free toiletries.
Guests can relax enjoying the sea view from the room balcony. Apart from the sea view, guests will be spoiled with views of the green garden. Prices for staying here range from IDR 1,300,000 and above per night.
Location
at Jl. Pantai Berawa No.100xx, Tibibeneng, North Kuta, Canggu.