Take a vacation to just relax for a moment, enjoy the natural beauty and cultural uniqueness, is definitely something that most people look forward to. Especially tourists who like to travel and get different knowledge.
The island of Bali is one of the favorite tourist destinations for many tourists because of its natural beauty and well-preserved culture. Lots of fun things to find and do in Bali. No exception, relaxing in a luxury hotel with all the facilities and loyal services. All these things can be obtained when visiting and staying at the Bulgari Resort Hotel.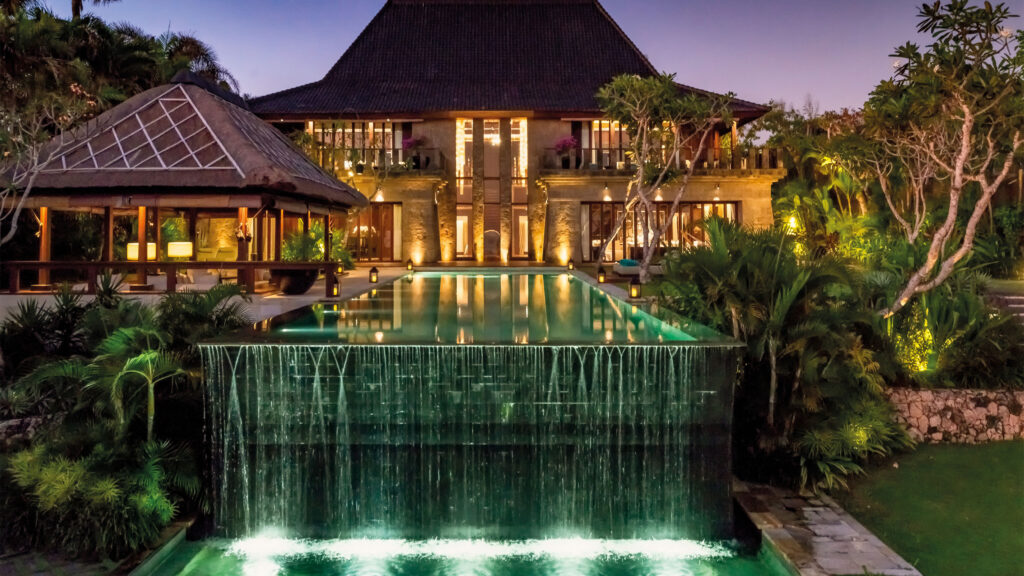 The luxury of the Bulgari Resort Hotel
Hotel Bulgari Resort is located in Uluwatu with a distance of 150 meters above the surface. This hotel has stunning views of the surrounding nature, namely views of the Indian Ocean. The interesting thing about this hotel is the lift which is the only access for tourists to enjoy on the beach with a length of 1 km.
The Bulgari Resort Hotel is a 5-star resort that has a building architecture with traditional Balinese and modern designs for the inner area of ​​the building using natural colors such as beige and cream. This hotel also has a unique location, which is on a cliff. So it is not surprising that the surrounding natural scenery is so amazing, especially at sunrise and sunset.
This lodging accommodation is one of the favorite accommodations in the Uluwatu area. Its strategic location and beautiful scenery are the main reasons visitors love it. The closest tourist objects are Padang Padang Beach, New Kuta Green Park, Garuda Wisnu Kencana, the Rock Bar, Passive Museum, Bali Collection, and many others.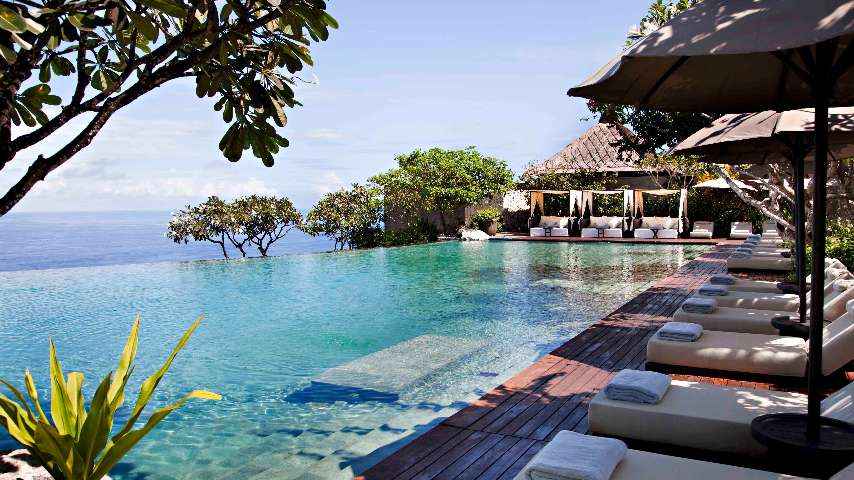 Bulgari Resort Hotel Room Types and Rates
The spacious villas at the Bulgari Resort Bali feature traditional Balinese décor as well as a Bang and Olufsen audiovisual system. This resort has 64 rooms with 3 room types such as cliff villas, premiere villas, and mansions. The rooms at this resort are divided into various number of beds ranging from double to 5 beds.
So it is highly recommended for family or group holidays with a large number of members. Each room is equipped with a TV, AC, sofa, mini living room, working desk, cupboard, and others. Meanwhile, the private bathroom is equipped with large glass, shower, bathtub, washbasin, and toiletries and overlooks a private courtyard.
To spend the night at the Bulgari Resort Bali and enjoy all the facilities provided, you will be charged a fee starting from IDR 9,600,000 per night.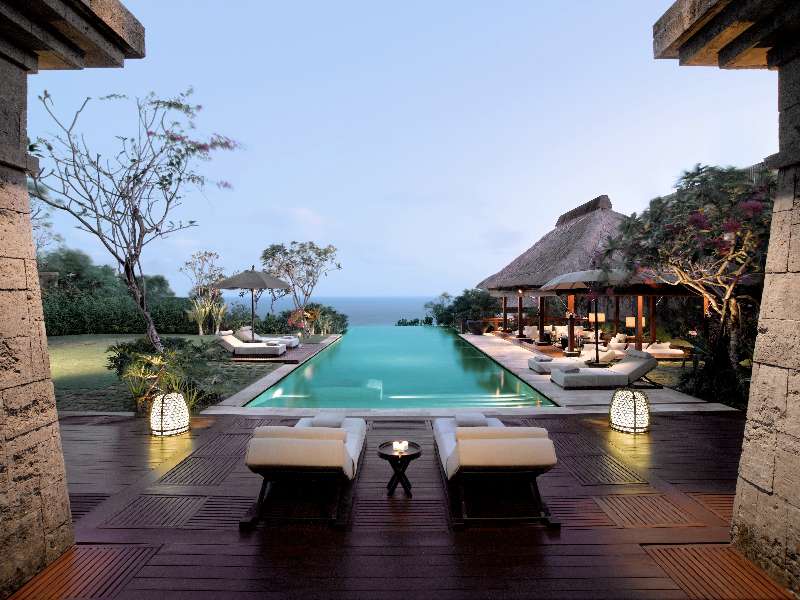 Various Luxury Facilities
One of the luxurious facilities provided by the Bulgari Resort Hotel is a large outdoor swimming pool. The infinity pool concept pool right on the edge of the cliff makes the atmosphere more relaxed. There are also rooms with private pools plus sun decks and beach umbrellas.
Then, Il Ristorante Luca Fantin serves creative and modern Italian cuisine. This restaurant provides both Asian and international menus. There is also The Bar which provides drinks and snacks.
Activity services are also available such as ticket services for tour trips, bicycle rental, snorkeling rentals, swimming, and many others. Other facilities that guests can enjoy include daily housekeeping, gift shops, wifi, smoking rooms, concierge services, and many more.
Location
On Jalan Goa Lempeh, Banjar Dinas Kangin, Uluwatu, Denpasar.