The Natural Beauty of The Island of Bali
The island of Bali is indeed full of stories of its beauty. Like the natural beauty and cultural beauty. The beauty that is owned by Bali automatically creates a lot of beautiful tourist objects. If you want to visit everything is definitely not enough with a short vacation because there are so many famous tourist attractions and must be visited.
For tourists on holiday in Bali, especially in the Ubud area, it is highly recommended to visit Campuhan Hill. Campuhan Hill has extraordinary natural beauty, which makes it a favorite tourist spot for tourists.
Campuhan Hill Tourist Attraction
Campuhan Hill is one of the tourist attractions in Bali which has natural beauty with green, weak, and weeds as the main attraction. These attractions are very different from other tourist objects in Bali, especially those that feature sea views to tours with endangered species. The most interesting thing about this Campuhan hill is the place that can be visited anytime and anyone without being charged. So it is not surprising that many tourists from abroad come to visit this place.
Because of the beautiful scenery around the Campuhan hill, making this hill had hits promoted indirectly through a song album from the slank band entitled "Edge of Campuhan". In the video clip very reveals a green landscape on the hill, shady trees, valleys, and rice fields and grasslands. With everything that is owned on this hill, it deserves to be a place of choice to take a break from the hustle of the city in Bali.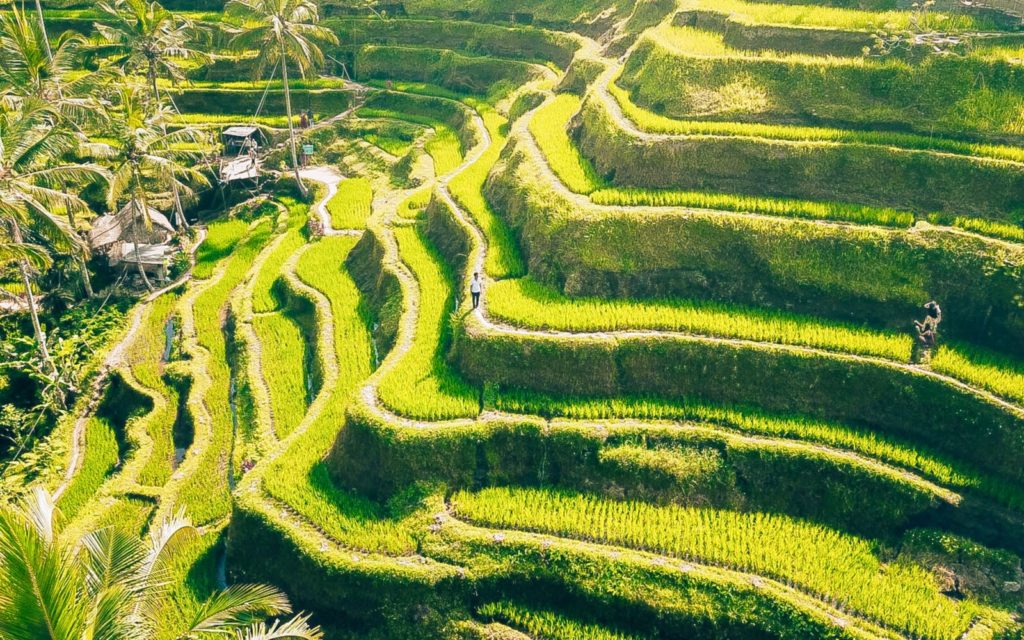 The Interesting Activities at Campuhan Hill
The natural beauty of Campuhan Hill greatly increases the interest of tourists to do some interesting activities. Some of these activities such as jogging or trekking while enjoying the green natural scenery. This is perfect for tourists who like to test adrenaline in the open area with challenging road contours.
Another activity that can be done next is the ridge walk. Ridge walk is one of the famous trekking in Campuhan Hill. This path is famous for its natural beauty and the atmosphere that characterizes Bali.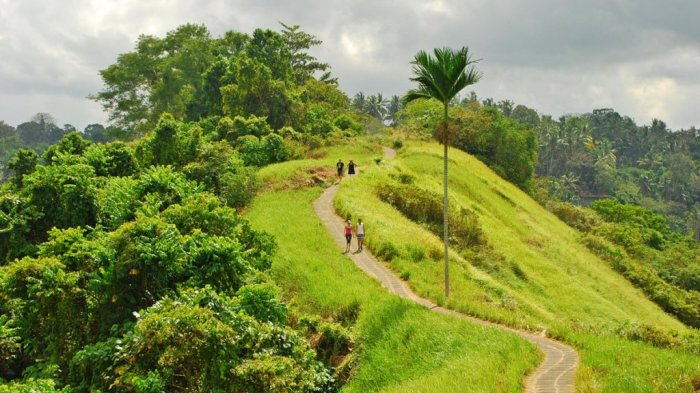 In addition, Campuhan Hill is very suitable to be a good spot to take pictures. Therefore, do not be surprised if many tourists are busy taking pictures on this hill. Any activities that can be done on this hill and certainly will be a pleasant moment. There are also tourists who do painting activities on this hill.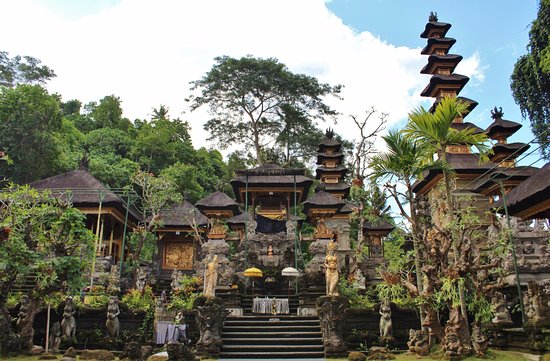 Pura Gunung Lebah
Campuhan Hill is not separate from one of the temples in Ubud, the Gunung Lebah temple. Even this Gunung Lebah temple has its own meaning, which is a small hill in the valley. In addition, this temple is scattered between two streams, namely between the Oos River and Creek River. This temple cannot be separated from the reason Campuhan hill that is popular with tourists.
Location
Campuhan Hill is on Jalan Bangkiang Sidem, Kelusa, Payangan, Ubud.
Access
To get to Campuhan Hill, you can depart from downtown Kuta Bali, which will take 1 hour long. By heading west, you will find a hotel in Ubud called the Ibas hotel before the Campuhan river bridge. After that turn left towards the road which is slightly downhill to get to the Campuhan Hill location.