Vacationing in Bali is the time that many people look forward to. Especially people who like to travel who are usually referred to as tourists. Both local tourists and foreign tourists will be very happy to visit Bali. Because only when in Bali, tourists can make beautiful and unforgettable memories.
There are many fun activities that can be done while on vacation in Bali. One of the activities that many tourists do is visit various interesting and popular tourist objects. Only by visiting tourist attractions, tourists can enjoy a variety of beauty and uniqueness that exists as well as when visiting Tamblingan Lake.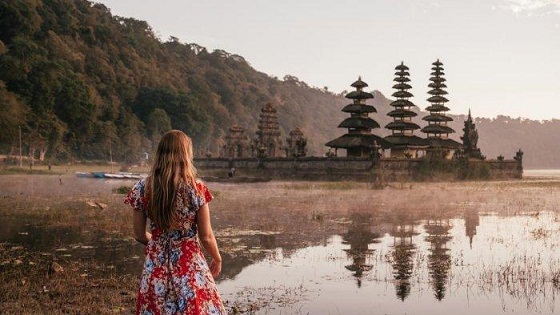 Popular Attractiveness, Tamblingan Lake
There are four lakes on the Island of the Gods, Bali that can become tourist destinations, all of which offer different offers in terms of nature, atmosphere and activities that can be done at these attractions. The four lakes in Bali are Beratan Bedugul, Batur, Buyan and Tamblingan lakes. Among the four, Tamblingan Lake is the smallest and Batur the largest.
Meanwhile, the hit tourist spot and the most popular as a tourist destination in Bali is Lake Beratan which is located in the Bedugul tourist area, Tabanan district. Beratan Bedugul is indeed managed as a commercial tourist spot, including Lake Batur, two tourist attractions in Bali which are always crowded with tourists.
The Beautiful Things That Can Be Enjoyed From Lake Tamblingan
Lake Tamblingan and Buyan in Buleleng Regency are offered as is, so the natural charm of the two lakes, known as twin lakes in Bali, offers natural and beautiful views. Of course, by being here, tourists will feel a different atmosphere, the place is still natural, quiet and far from the hustle and bustle of the crowd. Tourists who want to find tranquility with beautiful green nature, then Tamblingan Lake can be the next vacation destination.
Lake Tamblingan Buleleng, presents natural tourism that is not for commercial purposes or is designed in a modern way, such as Lake Beratan Bedugul which is now the most popular tourist destination and hits in the Tabanan Regency area. Lake Tamblingan Buleleng is more designed for spiritual and natural tourism with beautiful natural treats and dense forests around it, the atmosphere is calm, comfortable and away from the crowds, so that the audience can relax and freely enjoy the green nature around it.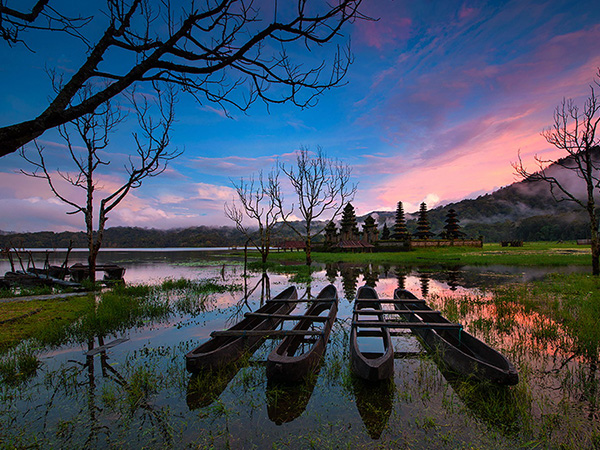 The Excitement of Vacationing at Tamblingan Lake
Buleleng Regency which is part of the North Bali tourism area does have many recreational places and interesting tourist objects. A number of places in this district have developed into tourist areas that become holiday destinations. The natural charms offered by Buleleng Regency range from coastal areas to mountainous highlands, some of which are Lovina beach attractions, a number of waterfall tourist destinations such as Gitgit and Sekumpul waterfalls, as well as the existence of Tamblingan lake attractions.
Lake Tamblingan is located side by side with Buyan, separated by wilderness for about 1 km, in fact the two are connected by a small canal. Both are also known as twin lakes in Bali (twin lakes). Although Tamblingan and Buyan lakes display nature as it is, left as it is, these two twin lakes have become a favorite recreational destination and tourist attraction for a number of tourists.