Anyone who visits Bali will surely be amazed by its natural beauty. Not only its natural beauty, there are many interesting things that can be found. Such as its diverse cultural uniqueness, as well as other exciting tourist attractions. So it is not surprising that the island of Bali is always crowded with tourists.
Both local tourists and foreign tourists really admire the beauty of the island of Bali. Especially the charm of its natural beauty that often makes Bali called the Heaven of the World. Every tourist who visits Bali will get the best vacation experience and the most beautiful memories. Like when visiting Sing Sing Angin Waterfall.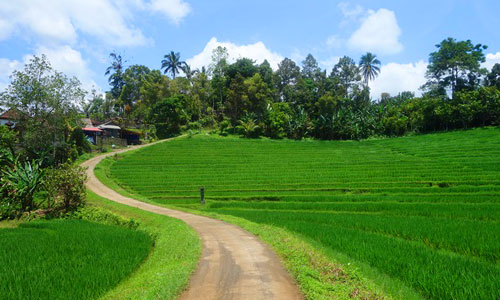 Popularity of Sing Sing Angin Waterfall Attractions
Bali's natural tourism has indeed become one of the leading attractions for tourists, one of which is the natural beauty of waterfalls which is in great demand, especially for those who are lovers of nature tourism and adventure hobbies, then the waterfall tourist attraction will be an ideal destination, for Sing waterfall. Sing Angin, which is located in Banjar Apit Yeh, Manikyang Village, Selemadeg District, Tabanan, is also an interesting thing to know, so it can become the next new tourist destination for those who like natural beauty.
The existence of Sing Sing Angin waterfall is not very popular, but it is possible that tourists have heard of the existence of Singsing waterfall which is located in the village of Temukus Buleleng, these are two different places and offer their own uniqueness and uniqueness. Beauty. Sing Sing Angin Waterfall itself is starting to be known by the outside world through social media, who visit indirectly participate in promoting or introducing this natural tourism, so for those who want to know new tourist attractions in Bali, this waterfall is a must visit. .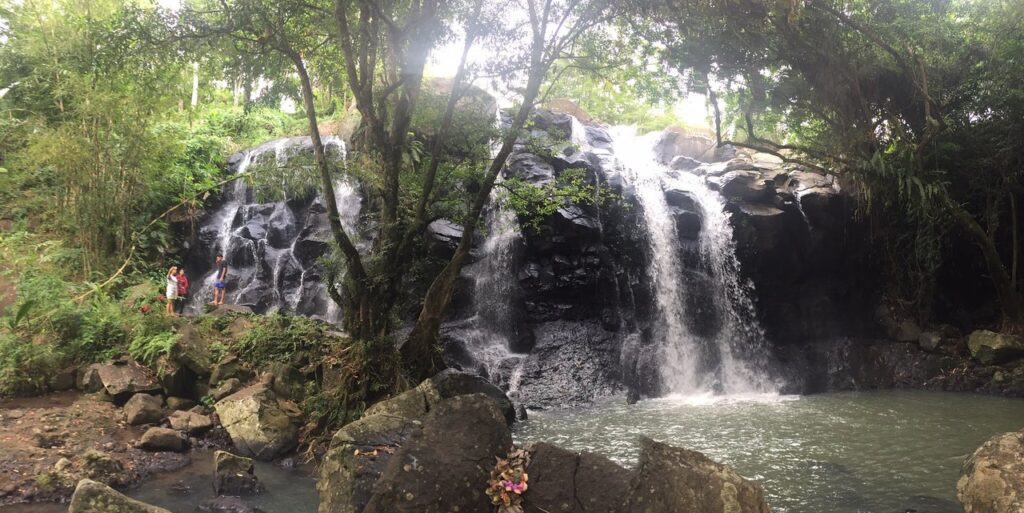 The Beauty of Sing Sing Angin Waterfall
Gradually the Sing Sing Angin waterfall became known, a number of foreign tourists were also interested in getting to know more about this tourist spot in Tabanan, especially tourists who live in the Tabanan Regency area or those adjacent to the waterfall in order to make it. next tourist destination. although the access to the waterfall is not so good, for 3 km to the Sing Sing Angin waterfall, tourists have to pass a road that is not so smooth so that it reduces driving comfort, but the natural scenery along the way is quite amazing.
The Sing Sing Angin waterfall attraction does offer a hidden beauty that is different from other waterfalls, although it is not too high, but the beauty of the waterfall that seems to flow over rocks in the green nature around it, presenting special natural scenery, can eliminate boredom and suitable as a place to unwind from the hustle and bustle. If tourists have a tour agenda to the Tabanan Bali area, then schedule a tourist tour to this place. Visit on a sunny day and outside of the rainy season, to avoid slippery roads and murky river water.
Location
Manikyang, Kec. Selemadeg, Tabanan Regency.