There are many exciting activities that can be done while on vacation in Bali. So many tourists, both foreign tourists and local tourists who like to visit Bali. When the holiday season arrives, the island of Bali will be filled with many tourists from abroad. Many tourists will return to their places happy and satisfied.
Bali Collection has an area with garden plantations that is calm and refreshing. Clean and orderly, the grounds are clearly marked for easy navigation. You will immediately see it as soon as you enter through the Bali Collection gate.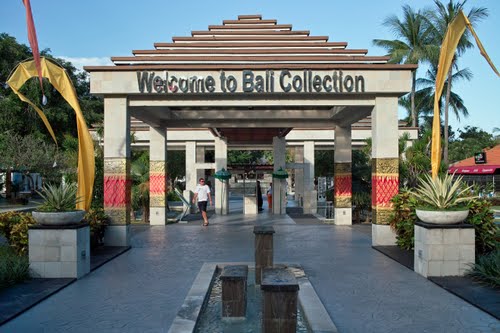 Products in the Bali Collection
As one of the best shopping malls in Bali, it consists of high-end international retail and dining outlets mixed with the cultural nuances of arts and crafts shops. There is a line of International Fine Dining Restaurants, Lounge Bars and Cafes combined with health and beauty spas as well as entertainment. The Bali Collection will be a complete lifestyle operation with a contemporary vs traditional concept.
Famous brand outlets that can be found in Bali Collection are Surfer Girl, Billabong, Hurley, Quiksilver, Bamboo Blonde, Giordano, Levi's, Pink Eleven, Polo, and D&G. it also has several different art shops such as Padi Art Market, Wikowi Art & Craft and Bali Nice as well as specialty outlets such as Periplus Bookstore, Optik Melawai, Island Jewels, Guardian Drugstore, Coco Shop, Prada Concept Store and Sankara Homeware.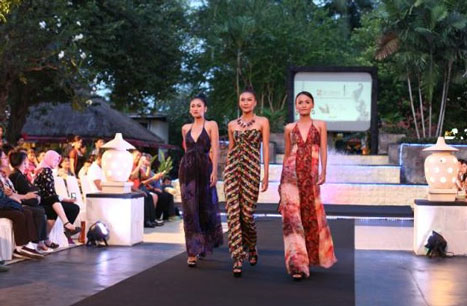 Shopping Mall Center of Bali Collection
Bali Collection also hosts several supermarkets, department stores and branded branch representatives. They are Sogo Department Store, Coco Supermarket and Nine Mart, Garuda Indonesia Airlines and Karang Mas Money Changer.
That's not all inclusive. There are many more fun things available at the Bali Collection. Bali Collection has an area called "comfort Zones" because it will make every visitor feel like they don't want to leave the zone. The zone includes several outlets providing spa and reflexology services. Among them are Padi Reflexology, Kaimana Spa, Tropic Spa, and Prada Reflexology, each offering a different treatment menu, style, and range of aromatherapeutic essential oils.
Restaurants and Lounges in the Bali Collection
Several good restaurants and lounges are also found in this mall. Among the many choices are Starbucks, Frangipani Bali International Restaurant, Paon Bali Fusion, Coco Bistro and Loco Café. To lighten the mood, regular live acts such as acoustic trios and latin bands usually fill the air with their songs.
Because the Bali Collection is surrounded by international 5-star hotels, every guest who stays at one of the hotels will usually get a special free shuttle bus service that is available every day from opening hours until around 9 pm.
Other facilities provided by Bali Collection are ATMs of several major national and international banks available such as OCBC NISP and Commonwealth Bank as well as Bank Mandiri and CIMB Niaga. You can also find free WiFi connectivity in all public areas in the Bali Collection.
All of these facilities and conveniences are provided because Bali Collection prioritizes the satisfaction of its guests.
Location:
ITDC Nusa Dua, Nusa Dua.
Opening hours:
Every day from 10am to 11pm.