Many tourists flock to Bali to enjoy all the beauty and uniqueness that seems endless. For those of you who want to have a vacation with a different atmosphere, you can come to Secret Points Huts which are known to be fun and unique by local residents. There's nothing wrong with enjoying interesting and popular tours in Bali. That way, this place can be a location that is enough to provide beautiful and unforgettable memories.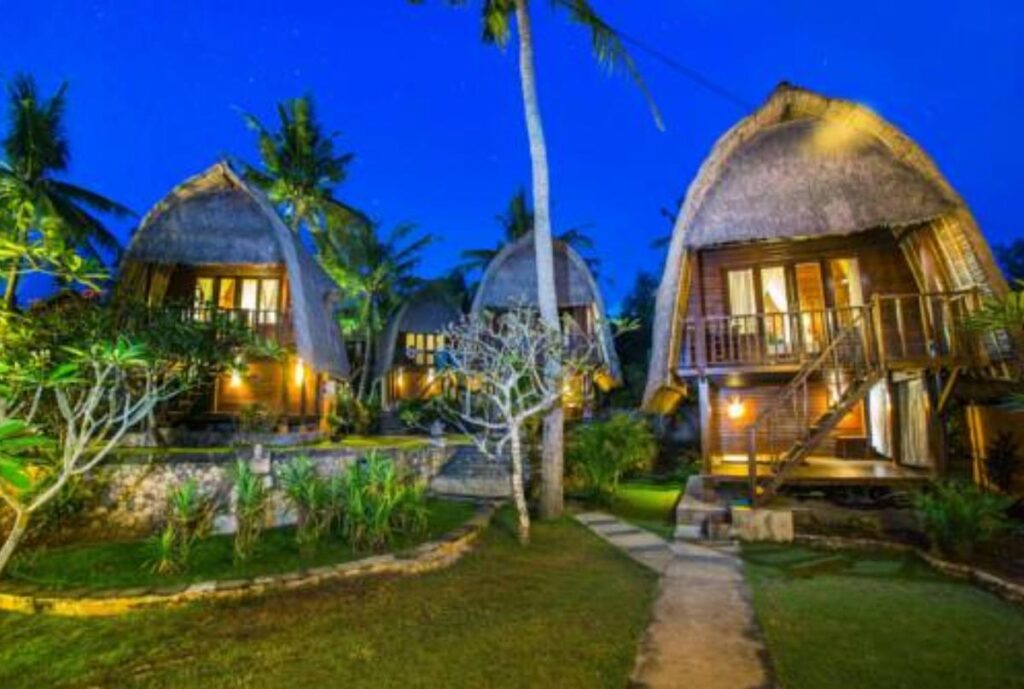 Enjoy Accommodation at Secret Point Huts Luxury Hotel Nusa Ceningan
What makes Secret Point Hut unique and interesting is that it has a hut. You can rest in the hut. This cottage measures 4 x 4 square meters, complete with one double bed, fan, air conditioning, open bathroom, shower and towels. Apart from offering lodging in the form of barns, here you can also choose superior sea views and one bedroom bungalows.
Not only can you feel the pleasure of relaxing in the cottage or in your room, you can also feel relaxed sitting in a lounge chair under the shade of a typical Balinese umbrella while looking at the beautiful panorama of Lembongan Village and the expanse of the sea. For the cost of staying per night at Secret Point Huts, the prices range from USD 64.00 to USD 90.00 depending on the type of room you want.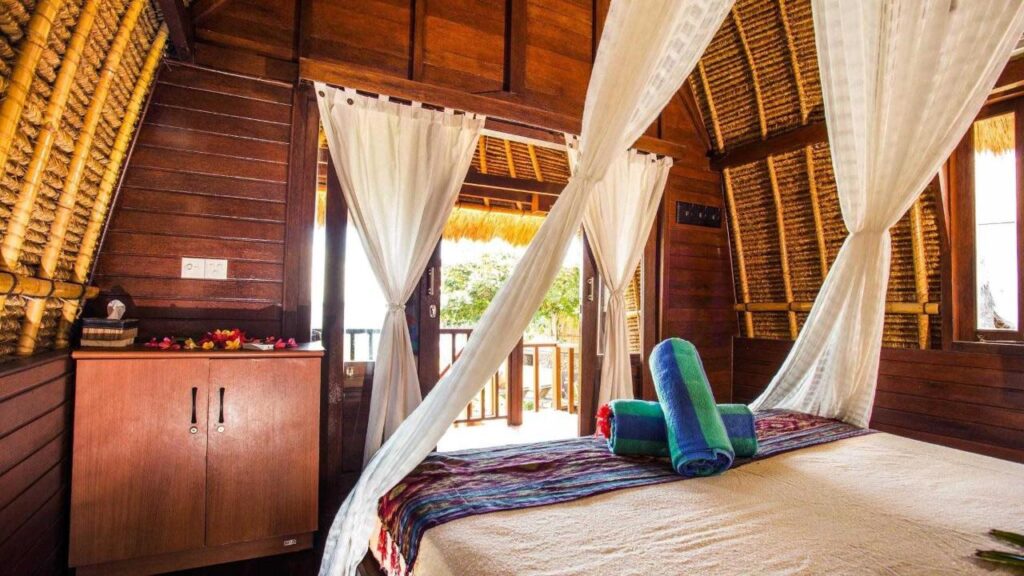 Interesting Things And Luxury Secret Point Huts Nusa Ceningan
Staying here besides providing comfort, you will also be satisfied with complete facilities. If you want to refresh your body by swimming, there is also an outdoor swimming pool. For internet access, you can also use free wifi. There is also an airport shuttle if you need one, but there is an additional charge for the shuttle. Bicycle rental services are also available here for those of you who want to vacation around by pedaling a bicycle.
Restaurants and Bars are available to help you find delicious food. Holding birthday celebrations or other celebrations can also be done at this restaurant. If you want to create romantic moments over dinner, you can too. The special menu will cheer you up and satisfy your appetite and stomach.
And a facility that should not be missed is the location of the water sport, namely Secret Point. Secret Point is a popular location for surfing. But not only surfing, you can also do other sports such as snorkeling, swimming, diving and others.
Location
The location of the Secret Point Huts Nusa Ceningan is between Nusa Lembongan and Nusa Penida. Precisely on Nusa Ceningan Island, Lembongan, Klungkung, Klungkung Regency, Bali. From Sanur Beach it can be reached by boat which takes about 25 minutes and from Lembongan by speedboat it takes about 15 minutes.
Of course Secret Point Huts Nusa Ceningan still has various other facilities and services that can make you feel at home and rest comfortably. Apart from having fun vacationing at tourist attractions, choosing Secret Point Huts as a vacation destination will also provide a unique and fun experience.