Vacationing in Bali and brewing local specialty coffee is indeed an exciting activity to do. While enjoying the beautiful natural beauty of Bali, many local and foreign tourists are happy to visit Bali.
Luwak coffee is often referred to as the most expensive coffee in the world. The existence of civet coffee from Southeast Asia has been around for a long time. However, its popularity began to soar in the 1980s. The price of this coffee can be found on the market with prices starting at 100 USD per 450 grams. The experience of visiting Basanta Agro Organic Ubud is a rare opportunity to see the process of making the world's most expensive coffee. You can enjoy the process by visiting a tourist attraction in Bali which is a popular civet coffee producer, namely Basanta Agro Organic.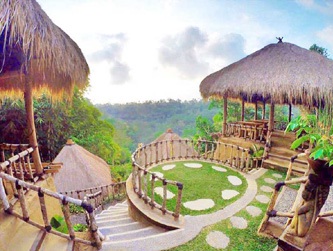 The Interesting Activities to Do at Basanta Agro Organic Ubud
Basanta Agro Organic Ubud is an educational and recreational tourism center located in the Tegalalang area, Ubud. Through this tourist spot, the manager wants to introduce Balinese traditions that are unique and environmentally friendly. Not to forget, the process of making civet coffee.
You need to know, civet coffee can be made with any type of coffee, including Robusta or Arabica coffee. The most important thing in making this coffee is the fermentation that occurs in the civet's stomach.
Before further processing, the civet coffee that comes out with the civet droppings is cleaned and dried in the sun. Once in a clean condition, the mongoose is ready to be pounded and its outer layer removed. That way, you can be sure that no dirt will stick to it.
Besides having the opportunity to see the process of making civet coffee, you will also get various other useful knowledge. Apart from that, Basanta Agro Organic Ubud is also known for its other coffee products, such as coconut coffee, ginseng coffee or vanilla coffee.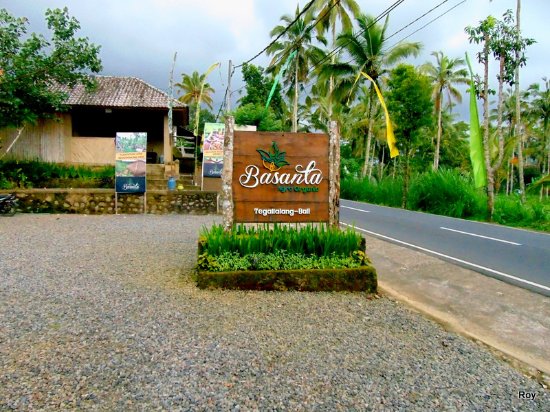 Various Tea Products at Basanta Agro Organic
There is also a product in the form of tea which is no less delicious than the Basanta Agro Organic Ubud coffee product. There are also a wide selection of tea products that can be purchased, including green tea, black tea, ginger tea, lemon tea, and so on.
Not to forget, the manager of Basanta Agro Organic Ubud also provides a restaurant with a variety of dishes that are no less delicious. For vegetarians, the hotel also provides a menu that is friendly to your tongue. Accompanied by a green and natural environment, the holiday experience here feels refreshing.
The scenery in this place is also so stunning. There are also rows of fun and unique places for photo hunting, including the swallow's nest selfie ride.
Location of Basanta Agro Organic Ubud
You can easily visit the natural atmosphere that you can find in this place. You can come directly to Basanta Agro Organic Ubud which is located at Jl. Abang Jasan, Abang Jasan, Sebatu, Tegalalang, Gianyar Regency. This place is open between 9am and 6pm.