Everyone who dreams of having a vacation to Bali and finally being able to make it happen, will definitely choose a tourist area there. One of them is Sanur, one of the paradises in Bali which is not only a beautiful place but the food is also delicious. Well, if you are on vacation in Kintamani, don't forget to visit Hotel Katamama. And guaranteed you will be satisfied when visiting it.
Maybe some of you think that Bali has a fun place to relax but with almost the same concept. Actually no, it's wrong, but this Katamama Hotel is a real testament to the combination of a delicious menu and a comfortable and exciting relaxing atmosphere.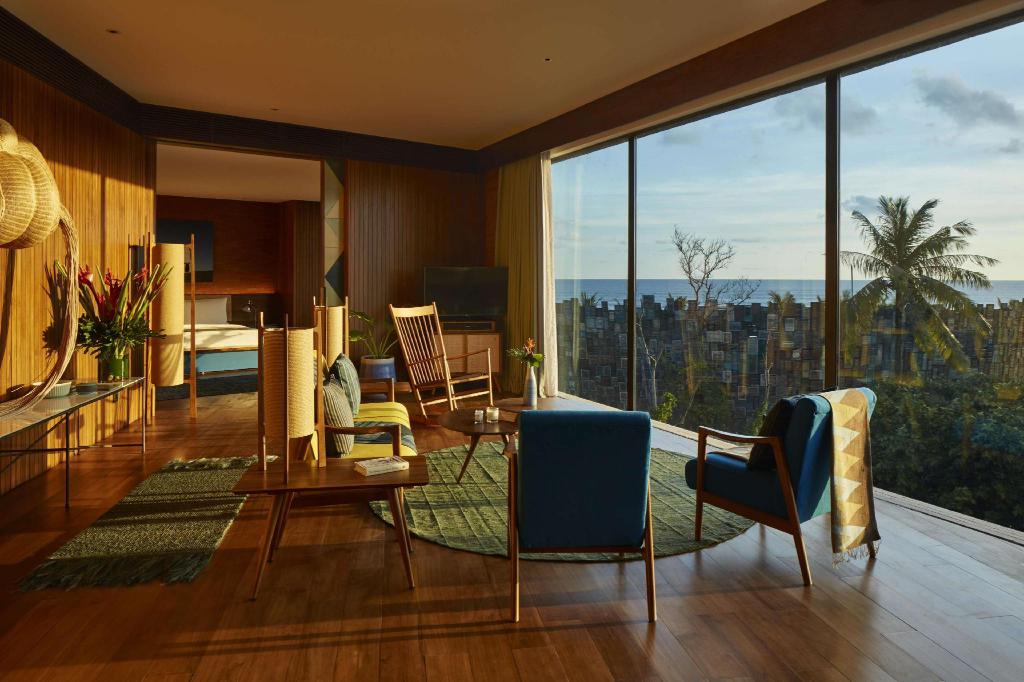 Katamama Hotel Seminyak Luxury Facilities
Labeled as a 5 star hotel, you don't need to doubt the facilities provided by the hotel. The main facility that is a favorite of hotel guests is the outdoor swimming pool area on the hotel's rooftop. From this area, guests can enjoy stunning views of the beach and sunsets.
The choice of restaurants provided by the hotel also varies. You can try to taste the delicious food provided by Katamama Restaurant. In this dining room, you can find a variety of breakfast, lunch and dinner menus. Traditional and international menus are available.
In addition, there is also the Academy Center of Mixology. In this place, you can find a unique dining atmosphere combined with a library-like atmosphere. Not to forget, you can also read various types of books that are the collection of this restaurant.
This place is great if you want to try different cocktails. Cocktails at the Academy Center of Mixology are made with a variety of ingredients, including local wine, various types of fruits, flowers, and syrups.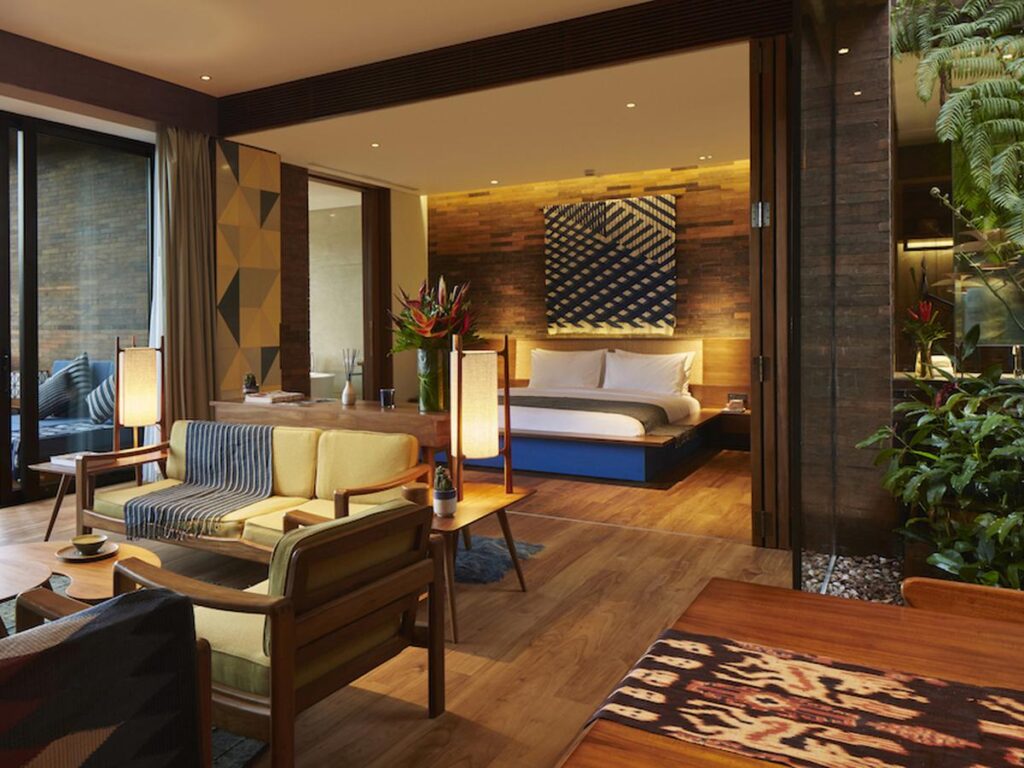 Holiday Costs at Katamama Hotel Seminyak
There are also quite a lot of room choices that can be used as a place to stay at this hotel. There are 5 choices of suites that you can stay in, namely Island Suite, Garden Suite, Pool Suite, Suite with two rooms, Rooftop Suite, and the most spacious and luxurious is the Katamama Suite.
All room options provided by this 5-star hotel offer a luxurious atmosphere and are spacious. For example, Island Suite which is the cheapest room has an area of ​​82 square meters. While the Katamama Suite, has a rooftop complete with a private Jacuzzi of 320 square meters.
With all the luxuries and complete facilities it has, it's no wonder this hotel offers expensive stay rates. You can stay in the Island Suite for "only" IDR 5.5 million per night. While the Rooftop Suite which offers a more romantic and luxurious atmosphere is set at around Rp. 13 million per night.
Location and Accessibility
The advantages of this luxury inn are not only in friendly service and complete facilities. They also provide a very strategic location, not far from the beach in Bali, precisely on Jl. Petitenget number 51B.
From this location, you can reach the beach by just walking for approximately 4 minutes. Not only that, this hotel is also close to various interesting places in the Seminyak area, including Potato Head Beach Club.