The island of Bali is always enlivened by many tourists, ranging from local tourists to foreign tourists who come to spend their vacation time. Many tourists make the best vacation moments by coming to Bali to enjoy all its beauty and uniqueness.
There are many interesting tourist objects that can be visited and enjoyed while in Bali. Starting from nature tourism, cultural tourism, and many more that can be a place for tourists to spend their vacation time. One of them is Cinta Waterfall.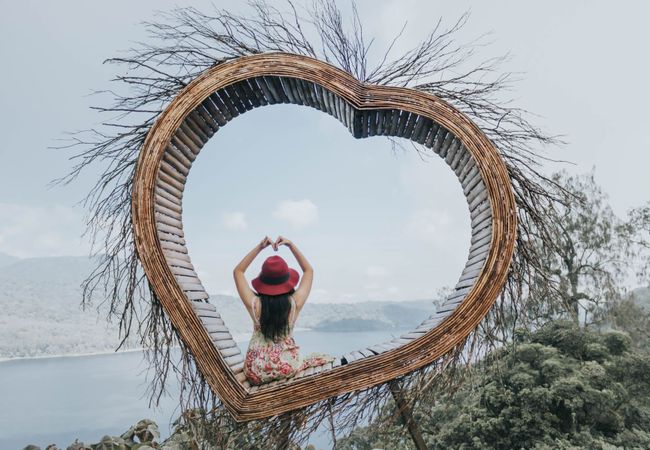 The Enchantment of the Natural Beauty of Cinta Waterfalls
Bali has a number of the best destinations to enjoy, not only the beauty of the beach or the terraced rice fields, but many tourist attractions that are packaged creatively so that they have the potential to become popular and popular tourist attractions. One of them is a place for selfie photos of the swallow's nest tourist attraction which is located at the Cinta waterfall, the tourist area of ​​​​Wanagiri village, Buleleng.
This tourist spot in Buleleng is beautifully designed, presenting natural attractions that look beautiful and different, various places or bird nest spots are available at Cinta Wanagiri waterfall, with a beautiful and attractive natural atmosphere, so as to be able to bring new nuances and touches. to live. holiday moments, Instagramable places on the island of the Gods Bali.
This bird's nest tourist spot at Cinta waterfall can be the newest tourist spot that is up to date and is currently hits and trends in North Bali or the Buleleng tourist area. This place is very popular, especially for young people, visitors who like photo hunting or hunting for new places, enjoy a complete tour for selfie photo spots, then this Cinta waterfall will be an ideal recreation place.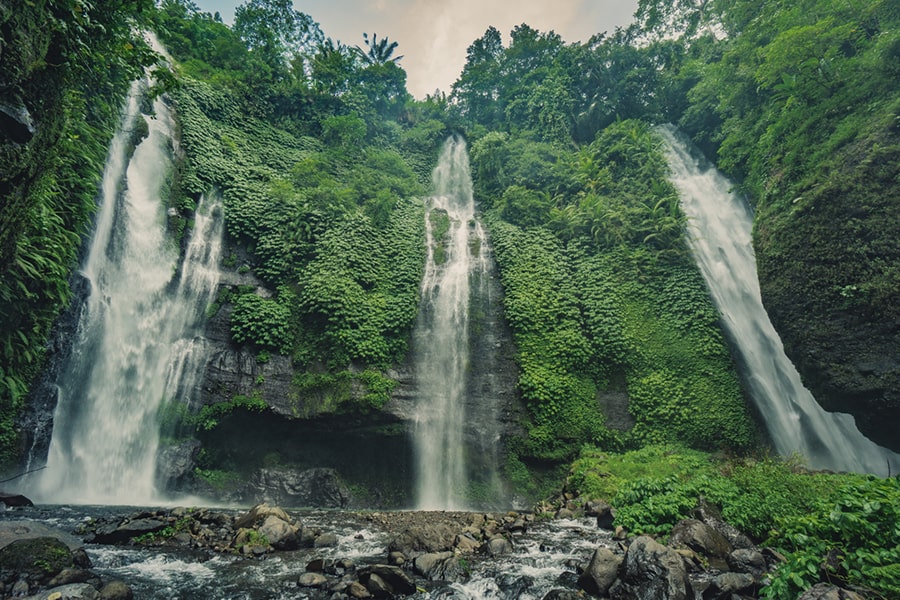 Enjoying the Natural Beauty of Cinta Waterfall
Since it was built in February 2017, Cinta waterfall has become a popular tourist destination on the island of Bali. The location itself is in Wanagiri Village, Sukasada District, Buleleng Regency. Wanagiri village is located at an altitude of about 1000 meters above sea level, so the area is cool.
The presence of a swallow's nest tourist spot that is often found on social media proves that this place is the latest hit destination that is currently a trend. Indeed, at this time every new tourist spot that appears is always crowded with visitors, especially local residents, including the existence of the Cinta waterfall in Buleleng. The beauty of the natural treats at the Cinta waterfall with a backdrop of green valley views and also two waterfalls at the bottom of the valley which is the main purpose of visiting here. The cool atmosphere between green trees and residents' gardens is characteristic, giving a touch of nature that blends with nature.
Enjoying a tour at the Cinta Buleleng waterfall, visitors are invited to enter a valley filled with coffee plants and tropical trees, then go around to relax and enjoy the beauty while taking selfies in a number of places that have been provided, around dozens of selfies. The spot provided in this waterfall area, among others, is also called the valley of love.
Price of admission
In addition to visitor transportation costs, there is also an entrance fee, the initial opening of the entrance ticket at this place is IDR 10,000/person.
Location
Jl. Raya Wanagiri, Wanagiri, Sukasada District, Buleleng Regency.