Tourist Attractions in Denpasar
Bali Island is the right place to relax from your busy daily routine. Enjoy vacation time by looking at a vast and beautiful expanse of scenery. Learn new things like unique culture and come to amazing and fun places.
For every tourist who likes to get a new experience by visiting a 3D museum called I AM (Interactive Art Museum) 3D Museum & Upside Down Zone. This 3D Museum is a new tourist and recreation area and offers a variety of 3D paintings at cheap and affordable ticket prices. This place will be a pleasant tour destination.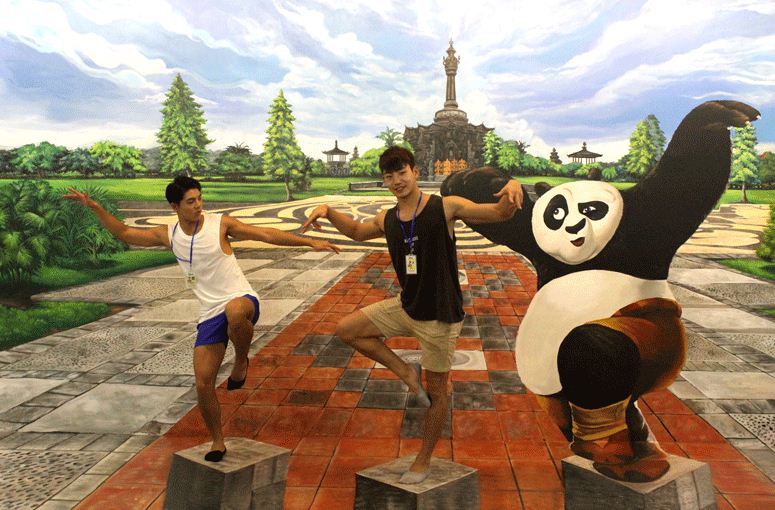 Features of the 3D Museum I Am
This 3D museum is located in downtown Denpasar which is currently one of the attractions that must be visited. Where in this museum there are many 3D paintings that are often a place to complement the 3-dimensional painting event. Before the existence of the 3D Museum I AM, in April 2014 a 3D museum named DMZ was located in the Legian Region. Although both carry the same theme, but the I AM 3D Museum offers a new concept by displaying something more special and different, so visitors will not feel bored.
The Attraction of 3D I AM Museum
I AM Bali 3D Museum is one of the largest 3D (three-dimensional) painting museums in Bali. Even for a while it is claimed to be the largest museum in Indonesia. This tourist attraction in Denpasar was officially opened on September 12, 2016, so it is still classified as a new tourist spot. However, its strategic location in downtown Denpasar makes visitors or tourists easier to access. This 3D Museum completes the list of tourist destinations in Denpasar that can be visited.
3D paintings displayed in this place, are the work of the nation's children including residents of Bali. Of course, it has become a matter of pride for Indonesia. I AM Bali 3D Museum, besides being the biggest one, also presents a special room, which is an upside-down room and this sloping room is also an advantage of this three-dimensional museum in Denpasar. For the collection of 3D paintings that are displayed there are around 102 paintings with various themes such as famous figures, animals, cartoons, fantasy, natural atmosphere including slipping local culture such as ogoh-ogoh.
I AM Bali Denpasar will be a special place for family holidays. Here tourists can watch and merge with the existing three-dimensional paintings. In a room with an upside-down design or upside room presents special effects for the display of images full of sensation that seems to oppose the force of gravity.
This 3D Museum Interactive Art Museum (I AM) of Bali indeed looks attractive and modern designed with a beautiful, comfortable and pleasant appearance. To enter this tourist attraction you are not allowed to wear footwear, because in addition to making the floor dirty, you can also make the floor or the painting blister, and your feet can be kept clean. So visitors are required to take off footwear and wear socks.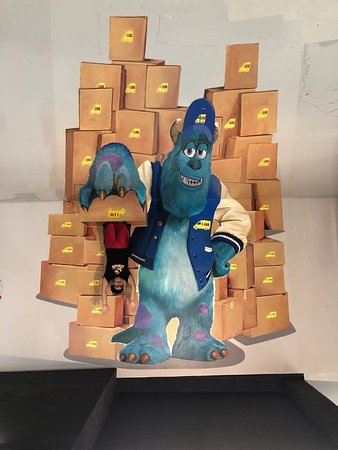 Location
Bajra Sandhi Monument Ground Floor, Jl. Raya Puputan, Panjer, Kec. Denpasar Sel., Denpasar City.
Entrance fee for 3D Museum I Am Bali
• Local residents (Identity Card of Bali): IDR 50,000 / person
• Domestic tourists (Indonesian citizens): IDR 100,000 / person
• Foreign tourists (foreigners): Rp. 120,000 / person
• Infants under 3 years: Free