Spectacular performance
Bali is an island with thousands of beautiful and exciting things. Many tourists from overseas who flock to Bali just come to feel the sensation of pleasure that is in Bali. There are tourists who want to see its natural beauty, as well as hunting for shopping. Some even came to see the cultural uniqueness.
For tourists who love performing arts and are curious about authentic Balinese art and culture, in Nusa Dua, there is a theater performance. This theater performs various art shows, one of which is a traditional dance from Bali. A theater called Devdan Show.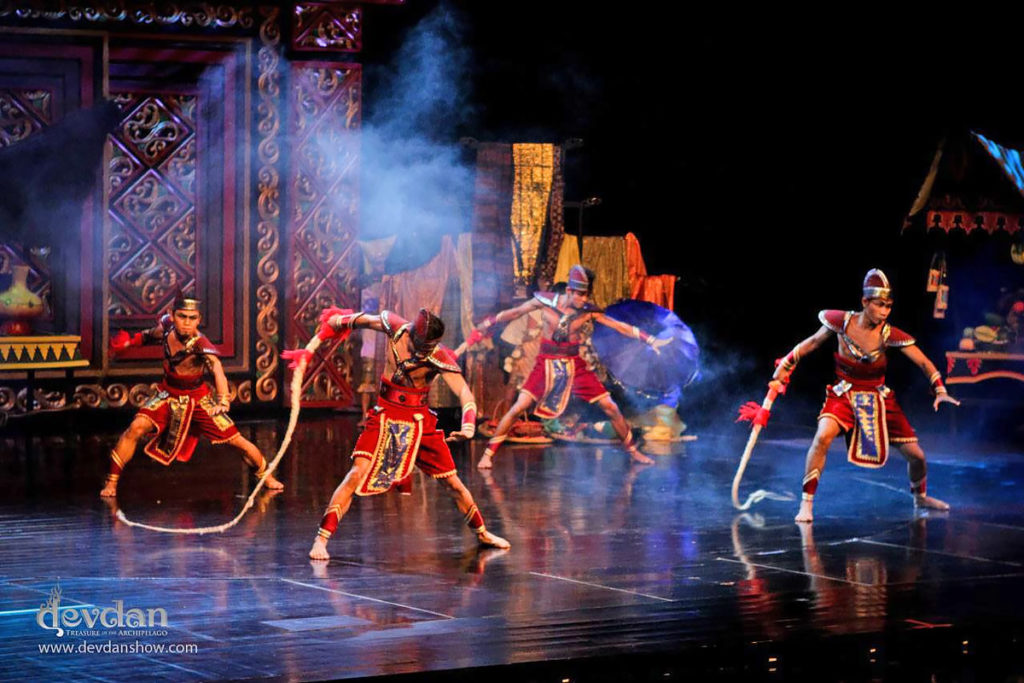 The Interesting Things From Devdan Show
Devdan show is a theater that shows a variety of arts and cultural performances. The interesting thing about this show is the art and culture that is performed not only in Bali, but all the Archipelago's culture is staged by Devdan Show. So this show is the most recommended theater to visit. Tourists who don't visit it might regret having missed something important. Because this show will introduce to the audience ranging from adults to children a culture of Bali, Sumatra, Java, Kalimantan and Papua.
In addition, the art show performed by Devdan Show is different from other Balinese dance performances that are usually witnessed by tourists. Because besides showing Balinese culture with other Indonesian dance cultures, the Devdan Show also uses modern technology such as lighting arrangements and the latest audio sound technology.
Another unique thing that Devdan Show exhibits in addition to the lighting and sound arrangements is the appearance of dancers' costumes that are charming and different. The dancers also not only performed dance but also performed acrobatic attractions.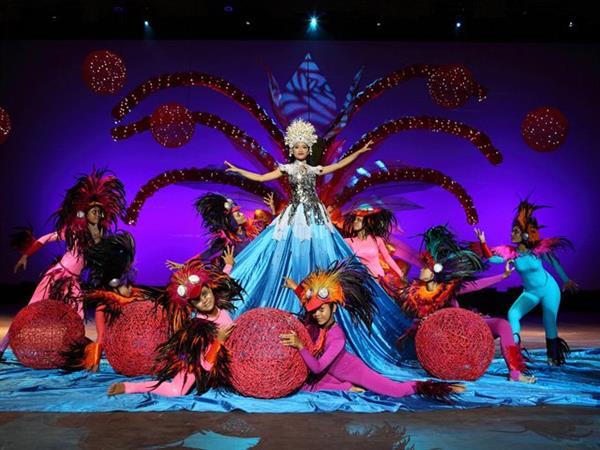 In addition to combining various dance arts from several regions in Indonesia, Devdan also combines the diversity of music from each region with modern contemporary music. Where all the fusion, ranging from dance, music, costumes and acrobatic attractions, made Devdan's performance very dynamic and unique which certainly was able to entertain all the spectators who also came from different regions and even from different countries.
The duration of the show owned by Devdan Show is 90 minutes. During this duration, viewers can also see world-class stage settings and stage effects such as smoke, fire and light. All of these things are very impressive and seem more amazing to be seen in person. Devdan Show also completed with a staging area that can accommodate around 700 spectators with an international level of comfort and a room full of air conditioning.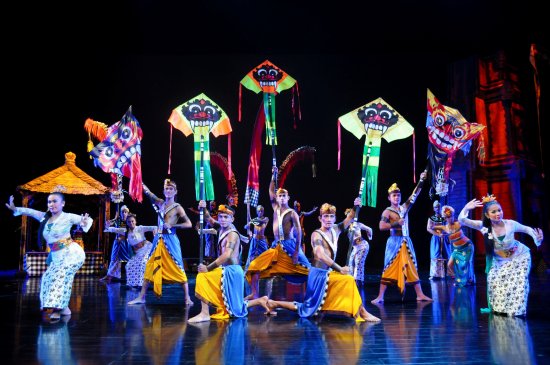 The Meaning of Devdan Show
If a little discuss Devdan Show actually has its own meaning. Devdan comes from Sanskrit Language, namely "Deva" and "Dhana" which means the Grace of God. The name is in accordance with the concept of the performance, which is that all the treasures of the archipelago, both natural and cultural wealth, are God's Grace to all Indonesian people.
Performance Schedules & Ticket Prices
Devdan shows are held 4 times a week. Every Monday, Wednesday, Friday and Saturday the show starts at 7.30 pm to 9 pm.
The seating layout available is as follows:
VIP category: 18 seats available.
Category A: 229 seats available.
Category B: 159 seats available.
Category C: 240 seats available.
Ticket prices range from IDR 200,000 to IDR 400,000.
Location
Devdan Show is located in the ITDC Nusa Dua complex.