Bali has a charm that is able to amaze every tourist who comes to visit. Starting from its natural beauty, its cultural uniqueness, to everything in Bali that can be found easily. Many tourist attractions in Bali are popular and must be visited. Anyone can easily create the best vacation experience in Bali.
Like in Nusa Lembongan, an island that is part of the island of Bali has natural beauty that is no less enchanting. Lots of fun things to do in Nusa Lembongan. In Nusa Lembongan, there is a tourist attraction that is worth visiting, namely Devil's Tears.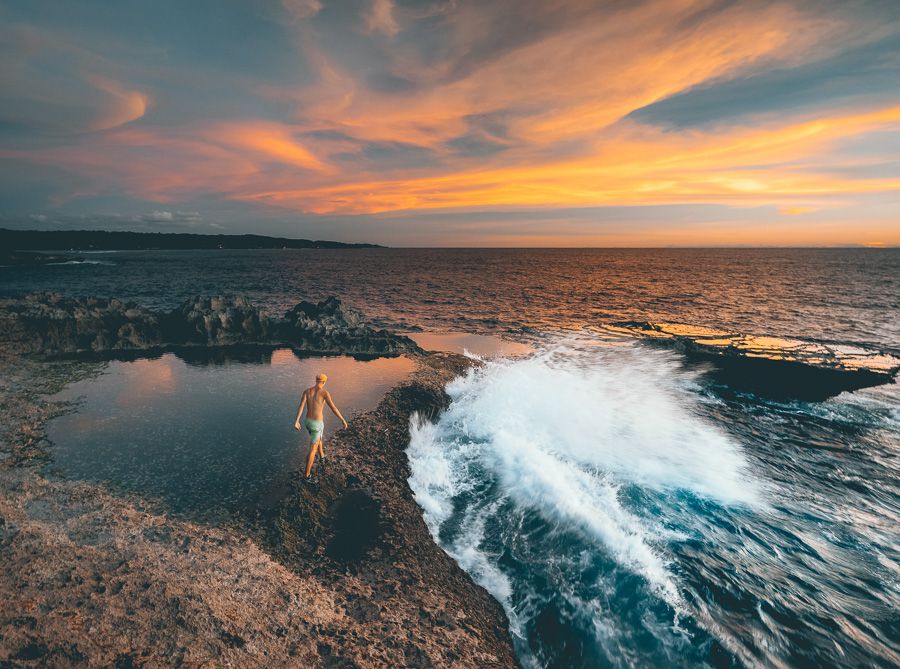 The Beauty of Devil's Tears
This Devil's Tears tourist attraction is a choice of attractive attractions with beaches that have steep cliffs and show beautiful views. Devil's Tears is a white sandy beach, but its beauty doesn't lie in the white sand, but the crashing waves that crash the cliffs there.
The coral cliffs that are directly adjacent to the Indian Ocean and the waves that break the cliffs are the main presenter of the beauty of Devil's Tears Nusa Lembongan.
Uniquely, the waves that hit the reef very hard can cause seawater to burst into the air. Then the seawater foam fell on the rocks and like a spring that fell and then flowed back into the sea.
That is why these cliffs are called Devil's Tears which can mean devil's tears. The name is quite creepy, but not a scary thing that tourists see, but extraordinary beauty.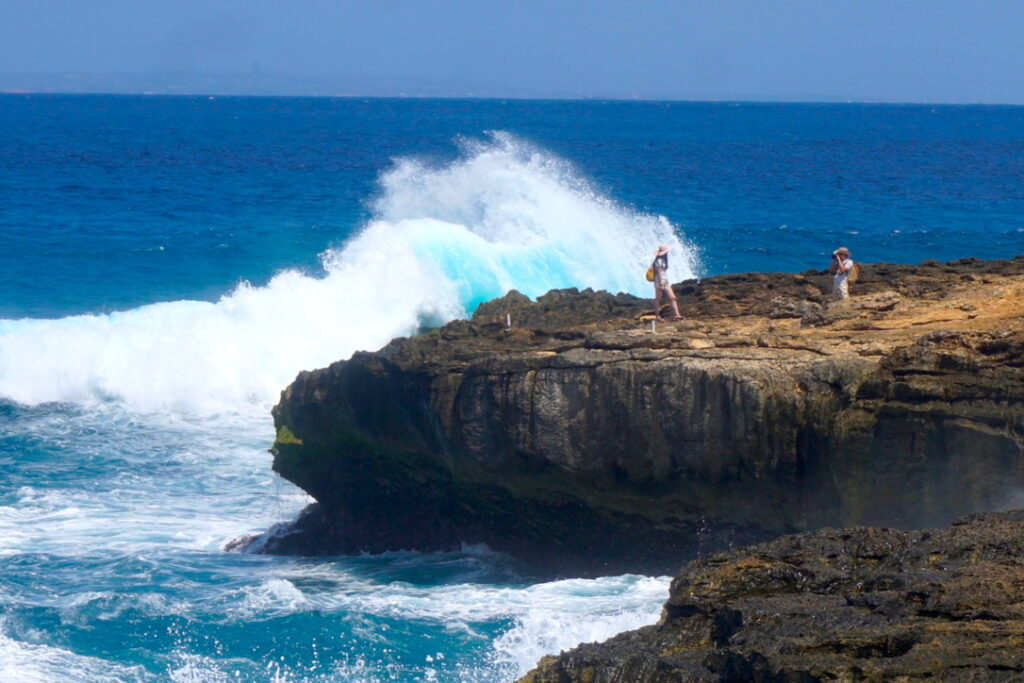 The Appeal of Devil's Tears
Devil's Tears Nusa Lembongan is perfect for beach lovers but with a different treat. For photography-loving travelers, the Devil's Tears spot can be a spectacular photo hunt. Especially when the moment the waves crash on the reef it will look really beautiful.
At Devil's Tears Nusa Lembongan, tourists will be able to hear and feel the crashing waves that are hitting hard. Natural beaches are unspoiled and virgin, still so peaceful and calm that it is ideal for a place of seclusion from fatigue. The charm of the crashing waves at Devil's Tears will look even more stunning if tourists come in the afternoon while enjoying the sunset. The hue of the sunset on the western horizon further provides the perfection of the scenery at this location.
However, if you come to Devil's Tears Nusa Lembongan, don't come too late or late in the evening. Because road access in this location is quite difficult and there is a lack of street lighting facilities. Don't let it go back to having trouble because it was already dark.
If you really plan on traveling to Devil's Tears Nusa Lembongan, it's best to prepare all the necessary things properly. Like food and drink. Because at this location there are no food or beverage stalls. And remember to always keep the tourist sites clean.
Location
Jungutbatu, Nusapenida, Klungkung Regency.