Ubud Attraction
Ubud is one of the tourist spots that thick with Balinese culture. There is one place in Ubud that offering interesting and unique things to see, it is Ubud Royal Palace. This palace becomes the most loved place by many tourists who vacation in Ubud. Ubud Royal Palace which known as Saren Agung Ubud Temple is a-should-visit place. In fact, this palace always be listed on the tour agencies tour package itinerary. You will find many interesting and unique things from Ubud Royal Palace through this article. So go on!
The Short Story of Ubud Tourism
A historical record of Ubud is firstly seen from the beginning of the 8th century and written on the palm leaves. It is telling the saint of Hindu originators from India. His name is Rsi Markandeya. The name of Ubud comes from the word "Ubad" which means medicine. That is why many medicinal plants found for traditional medical treatment.
In the early 1930s, many foreign tourists came to Bali, mainly visiting the area of Ubud. It was on the reign of Tjokorde Gede Agung Sukawati. He is good at English and Dutch language. Also, he has knowledge about the King of Ubud on running a business, by build guest houses for tourists to stay in Ubud.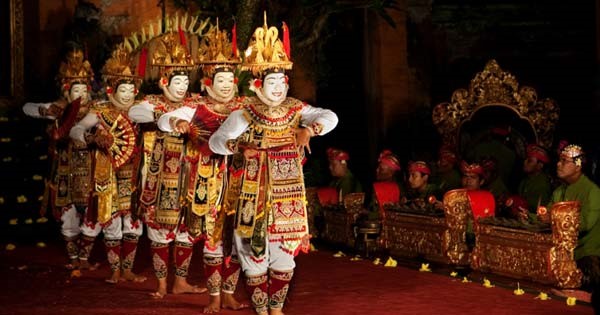 Ubud Royal Palace General Information
Currently, Ubud Royal Palace has become a tourist destination. Puri Saren Agung is the palace of the Ubud royal family, making it one of the most prominent landmarks in Ubud. The front section of the palace is open to the public, where there are walkthroughs for viewing and photos during the day.
The main attraction of Ubud Royal Palace is the Balinese dance performances that held almost every night. There are many Balinese dance performances that you can see in this palace. One of them is Barong Ubud Dance. Another cultural repository also serves such as arts, and literature. The palace's stage and meeting halls host international events, including the opening ceremonies of the annual Ubud Writers & Readers Festival.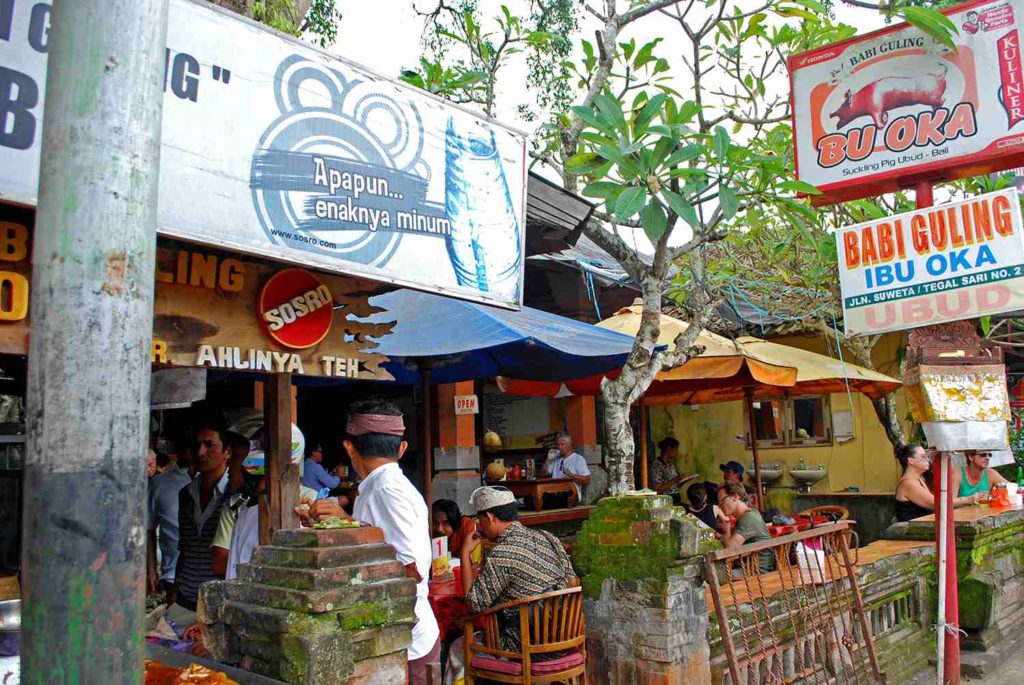 There is a small food stalls that serving a typical Balinese culinary. The name of the food stall is Babi Guling Ibu Oka Ubud. So besides the Balinese culture, you also can enjoy the Balinese culinary which has a very delicious taste.
Opening Hours
Ubud Royal Palace is open for public start from 9 am to 6 pm.
Entrance Fee
All visitors are welcome to enter the Ubud Royal Palace without an entrance fee which means it is free entry. Of course, during the opening hours.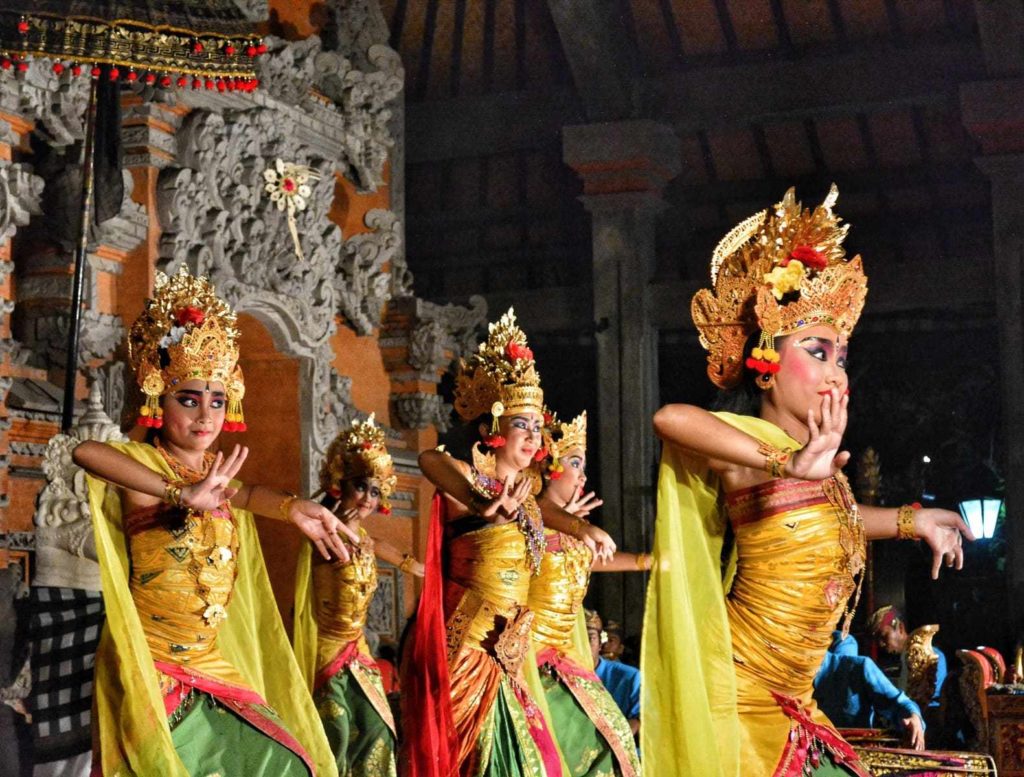 Ubud Royal Palace Dance Schedule
Every Monday, there will be held a Legong Dance performance, then on Tuesday will be Bina Remaja Ramayana Ballet performance. On Wednesday are prepared for Legong & Barong Dance performance. Then the next day, which is on Thursday there will be held a Legong Trance Paradise. Like what was mentioned before, it is Barong Dance Ubud performance that will be held every Friday. Then on Saturday will be again Legong Dance performance, and at the end of the week which is on Sunday will be held a Legong of Mahabharata performance.
There is a ticket price to watch the Balinese dance performance for IDR 100.000 per person. All of the Balinese performance will be always starting at 7.30 pm.