Many tourists, both local and foreign tourists, are interested in visiting Bali. Because the island has thousands of beauty and uniqueness to enjoy. Starting from its natural scenery, its diverse and preserved cultural uniqueness, to various other popular tourist attractions.
Vacationing in Bali is not just to enjoy its beauty and uniqueness. In fact, there are many things that can be obtained when on vacation in Bali. Beautiful memories will be very easy to make if you are on vacation in Bali. Also a lot of knowledge that can be obtained. Especially when you visit the Luhur Lempuyangan Temple.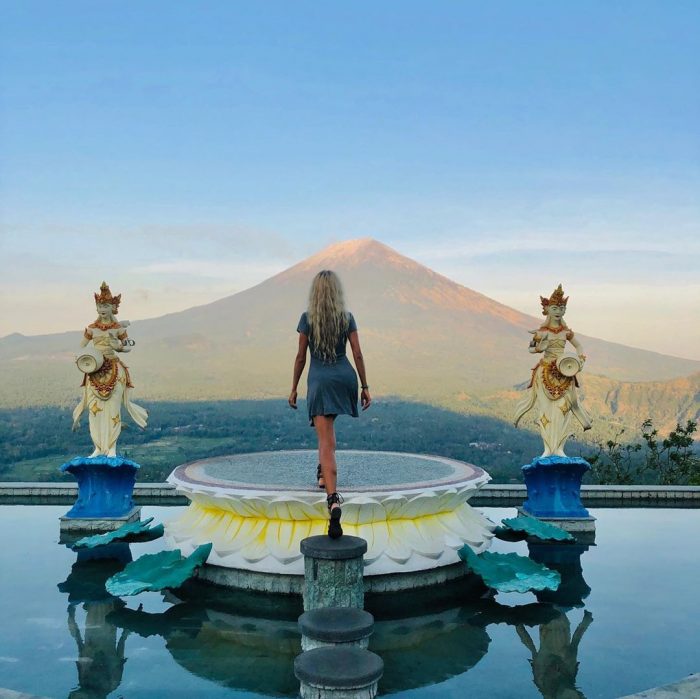 Various Rules That Must Be Obeyed at Luhur Lempuyangan Temple Bali
There are several taboos that must be obeyed by visitors, such as not being allowed to speak harshly on the way to the location, people with disabilities or people who are grieving, women who are menstruating, breastfeeding, small children whose milk teeth have not yet fallen out are not allowed to visit. temples, and may not bring or eat pork on site.
Because the location of Pura Luhur Lempuyangan is very sacred, Hindus who want to pray must also be sincere in praying and it is said that the word "tired" is never spoken here. As for tourists, this temple is also a challenge. Moreover, to get there, tourists are required to climb thousands of stairs.
Pura Luhur Lempuyangan comes from the word lempuyang which means lamp, light, and Hyang to refer to Ida Shang Hyang Widhi. From these words, Bangkuyang means Ida Shang Hyang Widhi's holy radiance that shines brightly.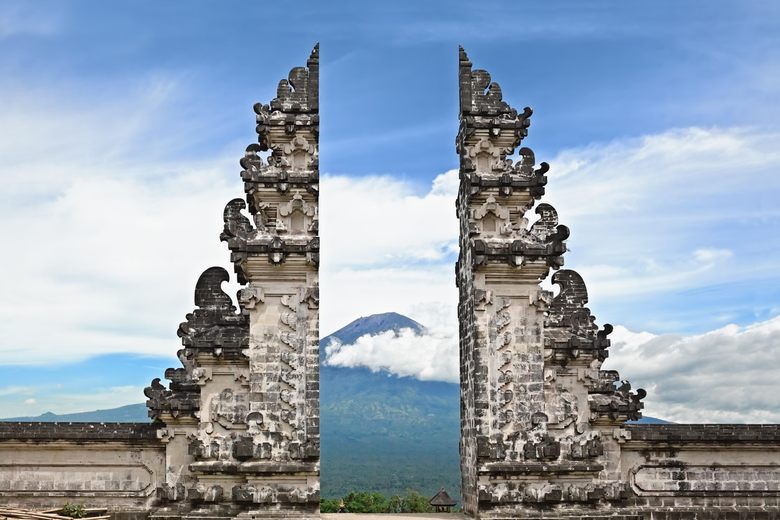 The Precious History of Luhur Lempuyangan Temple Bali
At the Luhur Lempuyangan Temple there is a God's Stana or pelinggih called Tirta Pingit. Tirta Pingit is holy water that comes from three bamboo clumps. If the pemedek (Hindu) wants to get this water or holy water, the stakeholders (holy people) will cut the bamboo sticks from the clumps.
Then from the bamboo sticks water will come out. The water that comes out is called Tirta Pingit. Tirta Pingit Pelinggih is located among the clusters of bamboo that grow at the top of the Pura Luhur Lempuyangan site.
Location and Accessibility
From Denpasar City, the location of Pura Luhur Lempuyangan can be reached via the Candi Dasa tourist area via Amlapura City (the capital of Karangasem Regency), which takes about 2 hours by car. Another alternative route is through the Karangasem Strait District, through the city of Semarapura by taking the route that leads to Besakih.
The location of Pura Luhur Lempuyangan is unique, namely the pure natural beauty, especially the forest area. Its unspoiled condition makes the valleys and coastal areas of East Bali look very amazing. A tropical tree that grows very lush and dense.
No wonder it is said to be the lungs of the island of Bali. The sound of birds chirping in the wild, and the many wild monkeys that seem to be hanging, nature's treats are fun entertainment during the trip. Guaranteed, a visit to this beautiful temple will not be bored. Not infrequently tourists who choose to come here repeatedly.