The most fun thing to do while on vacation is to choose the best tourist destination. The island of Bali is often the choice of local and foreign tourists to visit. This is because there are so many attractions in Bali that can be enjoyed, one of which is the Bali Festival.
As the name suggests, the Bali Festival is an amusement park which is now not opened and left alone. Weeds and fragile building walls provide a horror atmosphere like in the Jurassic Park movie. You will be surprised by the atmosphere inside.
Who would have thought, this famous horror building in Bali is still interesting to visit. Buildings that were previously unused and left abandoned are now crowded because of the many chic spots and gravity and hand-drawn graffiti that add to the aesthetics of this building. It's no wonder that the Bali Park Festival is often used as a photo shoot location and maybe you often see it on friends' Instagram stories.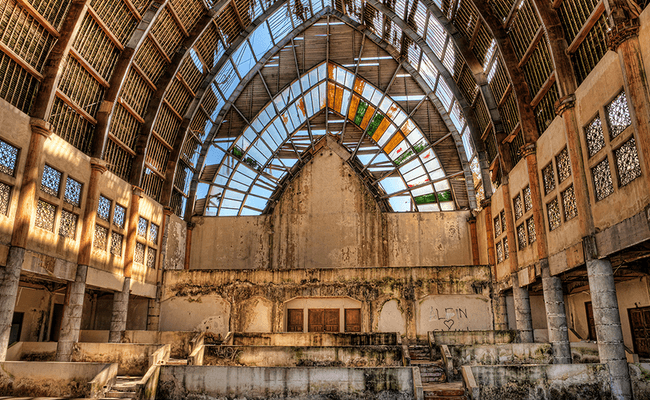 Understanding the History of the Bali Festival Park
This Bali Festival Park was built in 1997 and is a place that contains many rides, ranging from theatre, amphitheater, 3D theater, zoo, natural attractions and even an artificial mountain that can erupt non-stop.
However, in 1999 Park Festival went bankrupt. The bankruptcy was caused by a monetary crisis where the building he lived in which was very luxurious and magnificent could not be completed due to a lack of funds.
There are still many buildings that have not been completed and leave skeletons that give the impression of horror. Plus the fire disaster in 2012 which adds to the horror sensation of this place. When you visit this place, you will feel like you are in a horror movie shooting area.
There are even rumors that the crocodiles from the Festival Park Bali breeding pond are still there, and there are also rumors that some visitors have disappeared while visiting the crocodile pond. Even so, according to local residents, the crocodiles in the pool have been moved to the Surabaya Zoo, but some are released and live there.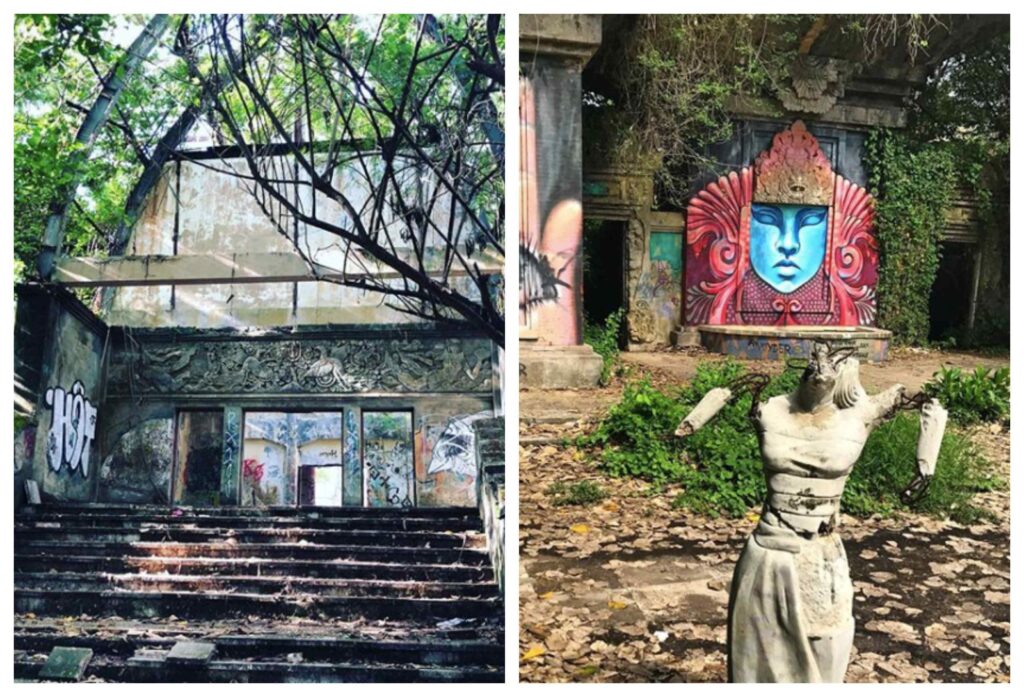 Bali Festival Park Location
Festival Bali Park is located in the Padang Galak Beach area, Kesiman Petilan Village, Sanur. What needs to be considered when visiting Festival Park Bali is to frequently look at road signs, because this hundreds of hectares of land has been planted with weeds and weeds so that the entrance to this place looks like a forest.
For those of you who visit Festival Park Bali, around this location there are many other tourist attractions if you want to continue your holiday trip. Such as Sanur Beach, Padang Galak Beach, Le Mayeur Museum, Cryoow Doll Workshop, Sindhu Market, and the Bali Orchid Garden.
Interested in having a vacation while testing your guts at this Bali horror tourist spot? We advise you not to come at night, because the locals don't allow visitors to come at night.