Vacation is a time that many people look forward to. Moreover, tourists who like traveling will definitely look for the best tourist destinations to visit. The island of Bali is one of the favorite tourist destinations visited by many tourists, both local and foreign tourists. Therefore, it is not surprising that Bali is filled with many tourists while on vacation.
In Bali there are many popular tourist attractions and must be visited. This tourist attraction shows the beauty and uniqueness of the island of Bali. Starting from nature tourism, cultural tourism, and many other exciting places. One of the attractions that displays the charm of its natural beauty is the Banyumala Waterfall.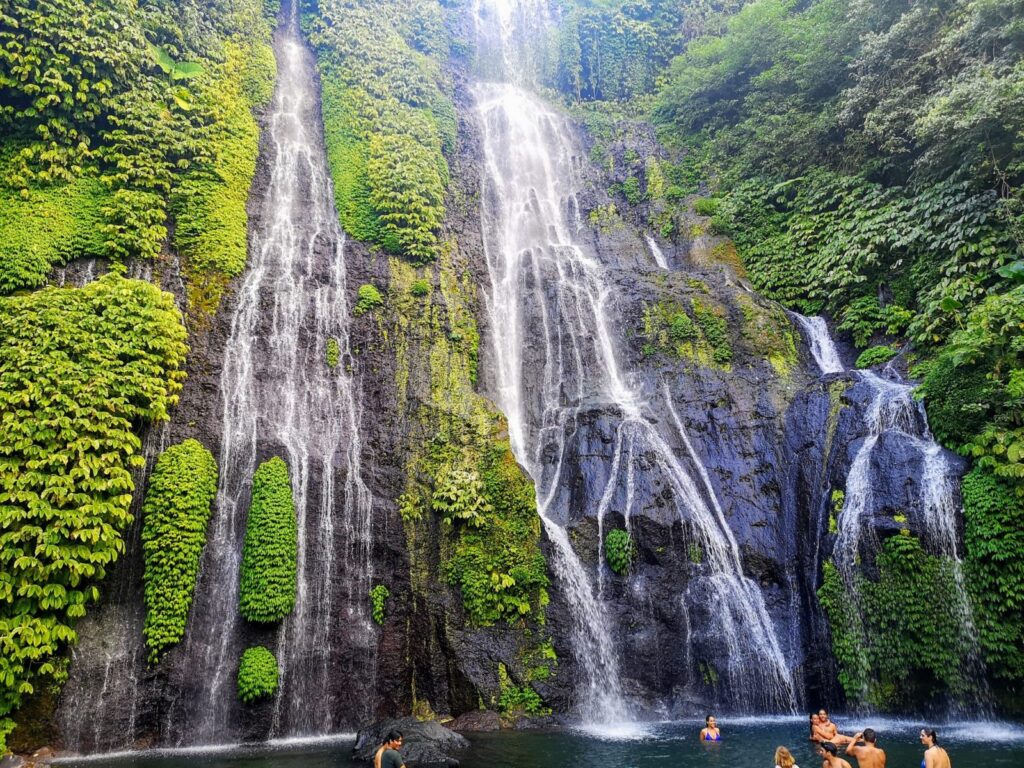 The Enjoying the Enchantment of the Natural Beauty of Banyumala Waterfall
For those of you who claim to be waterfall lovers, it doesn't feel right if you don't come to Banyumala Waterfall in Bali. This waterfall offers exotic views and is able to attract the attention of tourists from within and outside the country. Not even a few call this waterfall the most beautiful waterfall on the Island of the Gods. The term is not a figment. When you first see the existence of this waterfall, your eyes will definitely be amazed by its beauty. In this place, you will be able to see three waterfalls at once which are joined in one estuary, there are two small waterfalls flanking another larger waterfall.
While at the bottom of the waterfall there is a pool of water which is a favorite place for visitors to swim or just soak. Those who come to this place, will be able to feel the coolness and clarity of the water directly. So clean, you will be able to see the existence of the bottom of the pool directly from the surface.
The Exciting Activities That Can Be Done at Banyumala Waterfall
Before deciding to jump in and soak in the pool, make sure you have the ability to swim, yes. This pool has a depth of 2 meters and a diameter of 20 meters. Big enough for a natural pool. With its large size, this natural water pool can accommodate quite a number of tourists.
In particular, the visitors who come to this place often aim to feel the silence. Located in a natural environment, Banyumala Waterfall does offer a green view and is far from the noise and noise that is commonly found in urban areas. Therefore, you should make sure your arrival time to this place is not on a holiday. Because you can be sure, the atmosphere will be quite crowded.
Location
Wanagiri, Sukasada District, Buleleng Regency,
Road Access
From Bedugul, you can continue your journey to the north until you meet an intersection that leads to Singaraja City and Busung Bio District. Next, you can choose to turn left which is located above Lake Tamblingan and Buyan. After that, all you have to do is look for directions on the right side of the road.