The island of Bali is currently the most popular tourist destination for tourists from around the world. Its natural beauty and cultural uniqueness have been heard throughout the world. Not even a few have visited and enjoyed their own vacation moments in Bali.
Bali as a tourist island equips itself with various facilities that can be enjoyed by tourists. One of the things that are really needed by tourists is accommodation such as lodging. One type of well-known accommodation in Bali is in the form of Hotels and the Ayana hotel is one of the most recommended hotels as a place to stay.
The Luxury of Hotel Ayana
Hotel Ayana is a luxury hotel located on the top of a cliff on the southwest coast of Bali, as well as an inn that has an elegant and mystical impression. This luxury hotel has a private beach area with an atmosphere that can provide comfort to every guest.
Not only a private beach area but also many other facilities provided by the hotel that can make guests' holidays more meaningful. Some of them are rooms and all Balinese cultural programs. So it's not just staying overnight, but also getting knowledge about Balinese culture.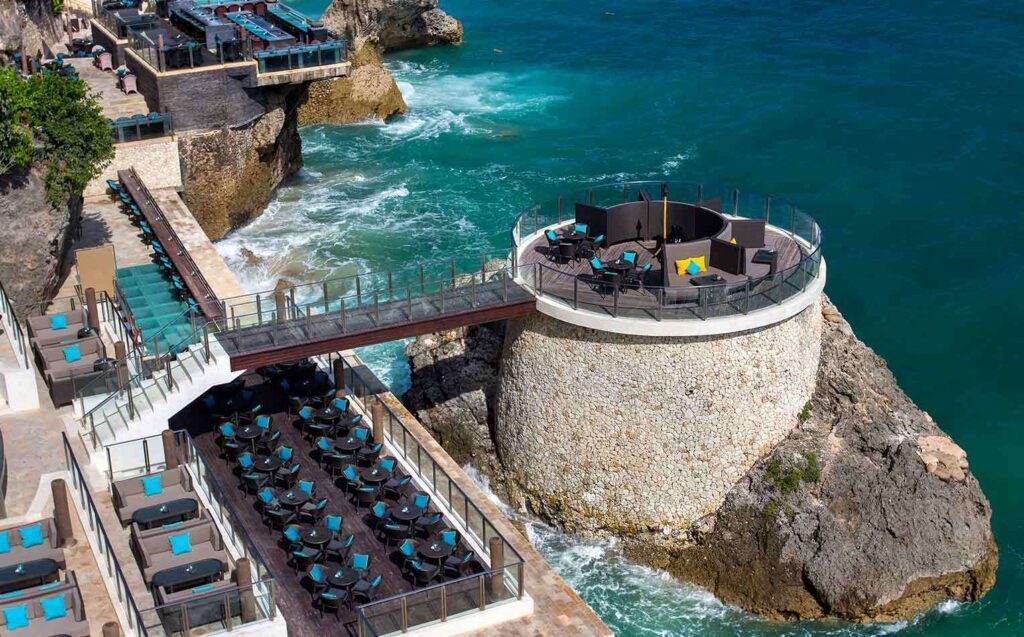 The Splendor of Hotel Ayana
Hotel Ayana also has four beautiful swimming pools. The best swimming pool is a seawater swimming pool located on a cliff with views of the Indian Ocean called Ocean Beach Pool.
Hotel Ayana also has several restaurant options. In total there are 10 restaurants and bars spread across the Ayana Resort Bali area. The hotel also provides a golf course, tennis courts, and a yoga room specially provided for the comfort of guests staying. Even tourists can enjoy massage services at the Spa and Sauna at this hotel.
Not just an ordinary facility, but a restaurant called Thermes Marins Thalasso Spa which has won various awards. Amazingly, this Ayana Resort Bali won the highest awards at the 2009 World Travel Awards for Leading Luxury Resort and the 2010 Conde NastTraveler Readers Awards for # 1 in Asia & Indian Subcontinent. This is an extraordinary lodging.
Another advantage of the resorts in this hotel is that there are various spa packages, namely sunset fun run, free flow, bubbles package, perfectionist, rock my body, passion experience, first impressions spa hotel package in Bali, and last day hotel spa package Bali.
Hotel Ayana Room Luxury Facilities
The various rooms provided by this Ayana hotel are no less luxurious than other facilities. Like a television with a 42-inch flat-screen and a marble bathroom with a bathtub, then a tea/coffee maker and a paid minibar.
The rooms provided by Ayana Resort Bali are disabled friendly, meaning that the rooms provided are suitable for people with disabilities. In addition, there are VIP rooms and bridal rooms. You could say, this resort is suitable to be used as lodging during a honeymoon in Bali.
Ayana Resort Bali has a Double or Twin Room with Resort View. There are also Jimbaran Bay rooms, Deluxe Double or Twin rooms with Ocean View, Club Double or Twin rooms with Ocean View, Club Suite with Ocean View and lastly, Suite with Ocean View.
Location
This resort is located on Jl. Karang Mas, Jimbaran, Kec. Kuta Sel., Badung Regency.