Enjoying the beauty and being able to vacation in Bali is the dream of many tourists. Especially in terms of wanting to visit the Nusa Ceningan tourist attraction.
Nusa Ceningan is an island known as a hidden island and has its own beauty and uniqueness, one of which is the Abyss Zipline Ceningan Island Resort. Thanks to this tourist spot, visitors who come to this place not only enjoy the beauty of Nusa Ceningan, but also various other tourist activities during their visit.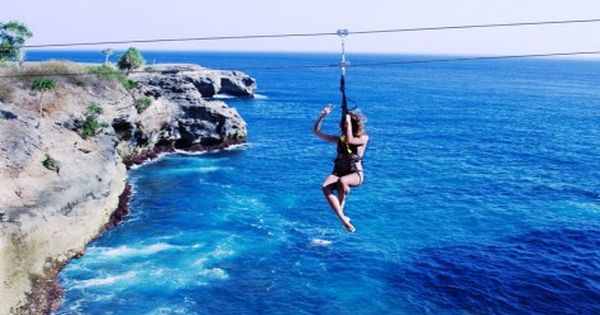 Natural Beauty Around Nusa Ceningan Island
The beautiful and cool island of Nusa Ceningan is located in the Klungkung Regency, Bali. Which is located next to Nusa Lembongan which also has views that are no less beautiful, so it's a shame if the island of Nusa Ceningan is not included in the list of tourist destinations that must be visited while in Bali.
As previously mentioned, Nusa Ceningan Island has various tourist attractions and one of them that you can try is flying fox. In contrast to the flying fox in general which is often found in outbound places, the flying fox on the island of Nusa Ceningan will be more challenging.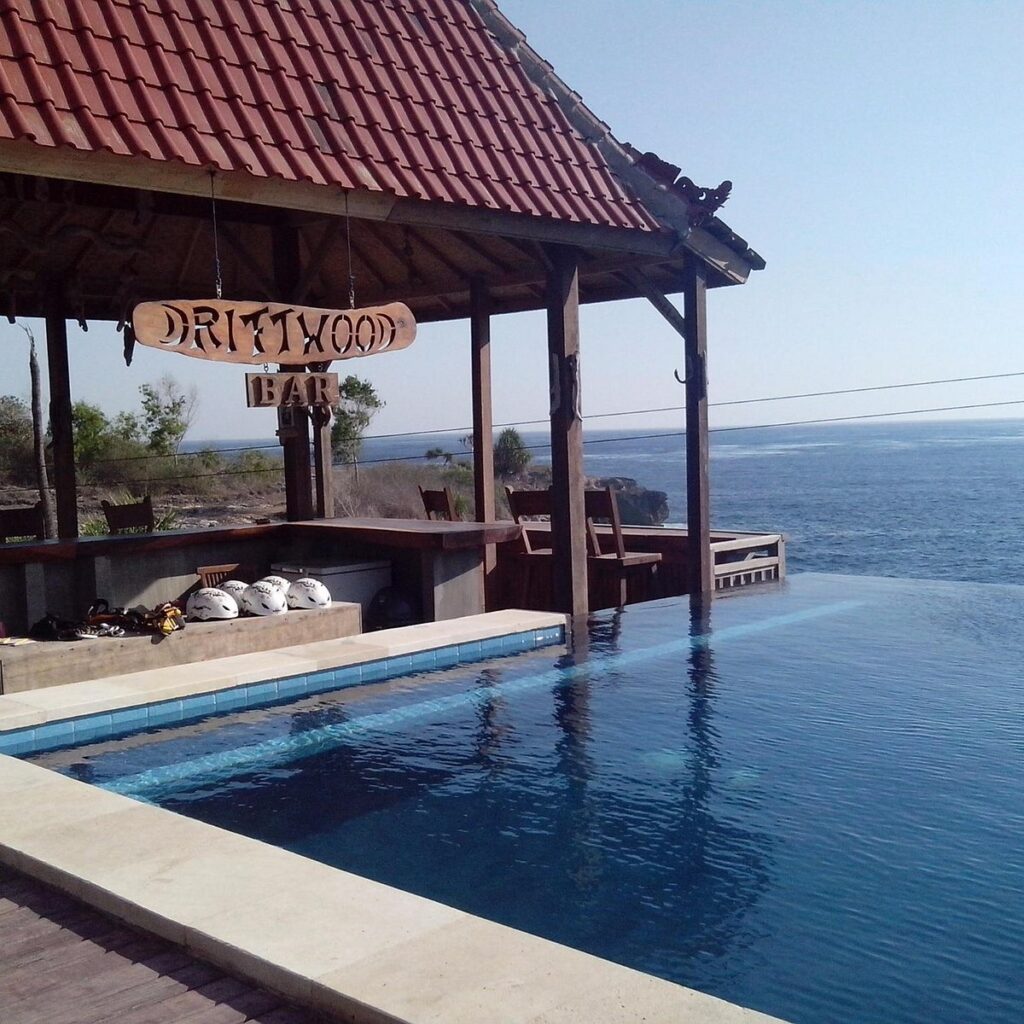 Interesting And Exciting Things To Do At The Abyss Zipline And Flying Fox Nusa Ceningan
In addition to the challenging flying fox, the island of Nusa Ceningan is also famous for its stunning cliffs that can be used to drive adrenaline and have fun. In fact, the island of Nusa Ceningan still has another vehicle that is quite thrilling, namely the Abyss Zipline which is a vehicle owned by Ceningan Island Resort.
At Abyss Zipline, tourists can challenge themselves by sliding on a Zipline from a cliff with views of the sea below. By using this zipline, tourists will be taken sliding from one cliff to another. There is no need to worry about security because when playing with this vehicle, tourists will be tied with a rope clamped between 2 cables.
The Abyzz Zipline will truly be an exhilarating and thrilling experience for every visitor, where when it starts to slide, visitors will be taken across the ocean with the amazing waves right below it.
Playing on the Abyzz Zipline doesn't need to close your eyes, because tourists can just miss the beautiful scenery around it. The combination of the green color of the trees that grow around the rides and the blue sea will really spoil your eyes. Plus, the fresh air blowing will make you feel relaxed and comfortable.
Situation In Abyss Zipline Is Very Safe
The Abyss Zipline ride has been designed according to safety standards, besides that the staff at this ride will also ensure your safety when going off, so you can be sure you can enjoy the excitement of this ride without worrying about your safety.
Abyss Zipline is indeed one of the rides at Ceningan Island Resort, but if visitors are not guests or don't stay at Ceningan Island Resort, you can still try this challenging ride.
Location
Jl. Raya Ceningan, Nusa Lembongan.
Price of admission
IDR. 50,000/pax