The island of Bali has now become one of the tourist attractions that must be visited by tourists. There are also many local and foreign tourists who come to Bali to spend their vacation time and make the best vacation moments. Having a vacation in Bali will see a lot of beautiful natural scenery and various unique Balinese cultures.
There are many things you can do while on vacation in Bali. The tourists who come often experience holidays that also provide knowledge by visiting several tourist objects. One of them is the Tanjung Benoa Turtle Island tourist attraction.
Vacation and Study on Turtle Island Tanjung Benoa
Traveling while learning new things is certainly a very fun thing to do. This can be obtained by simply visiting the Turtle Island, Tanjung Benoa. This one tour is perfect for family vacations, where children can take part in refreshing and learning. With existing facts, it is not surprising that this tourist attraction is one of the most visited tourist destinations.
There are several activities that can be done on Turtle Island Tanjung Benoa such as playing with the turtles in their cage, carrying them, entering the turtle pond or taking pictures with the turtles. There are various forms of turtles here, from young turtles called hatchlings to tens of years old turtles which are of course very large.
Visitors are also allowed to feed the turtles, so this experience is a moment that cannot be missed. The children will be very happy to be able to interact directly with the hatchlings and turtles on the Turtle Island of Tanjung Benoa.
Apart from being raised on Turtle Island in Tanjung Benoa, 50% of the hatchlings that are 1 month old are released into the sea so that they can adapt to their natural habitat. Not all of the hatchlings were released, because most of the hatchlings that were released were probably only a small part of them who could survive. This can happen because it cannot be denied that there are predators that prey on the turtles.
At the same time, this tourist attraction is a protected and endangered turtle breeding ground, such as the green turtle, lekang turtle, hawksbill and flat turtle. Children and adults must be very happy here because they can see and hold turtles directly, and can see the newly hatched turtles and how to raise them. Apart from turtles, there are also various other interesting animals.
Access
To go to Turtle Island, it takes about 15-20 minutes by motorized boat from Tanjung Benoa Beach. The boat used is quite unique because there is a glass under it so that when the boat sails, the underwater scenery can be seen from the boat. The Glass Bottom Boat rental price is Rp. 350 thousand per boat with a maximum of 10 passengers.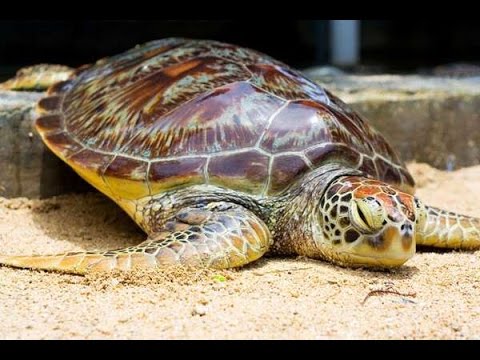 Tanjung Benoa Turtle Island Entrance Ticket Prices
This ticket is charged as a donation ticket for the care and care of the animals that are bred here. The ticket price for domestic tourists, adults is IDR 10,000 per person and children are IDR 5,000 per person. As for foreign tourists, adults are IDR 20,000 per person and children are IDR 10,000 per person.