The Beauty of Klungkung Nature
Bali has extraordinary natural beauty admired by the eyes of the world. As well as being one proof of Indonesia's natural beauty. Many interesting and beautiful places can be found in almost all regions of Bali.
One of the famous beautiful places in Bali is Tukad Unda. There aren't many places as beautiful as Tukad Unda that can be found in Bali. So this place is the place that is least allowed to be passed.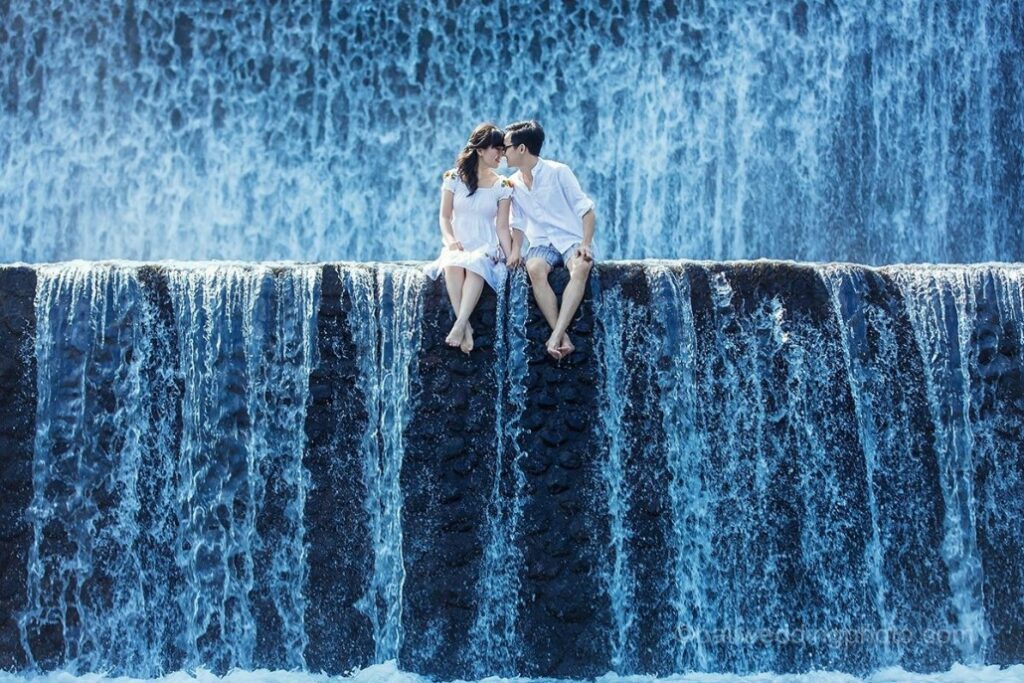 The Beauty and Uniqueness of Tukad Unda
Tukad Unda place has its own meaning. Where Tukad means river, and Unda which means layer. So Tukad Unda means river with layers of water. Every tourist who visits will be able to see for themselves the phenomenon of the beauty of the Tukad Unda river.
Of course, Tukad Unda also has a very unique shape with a waterfall that looks evenly and flat gives the impression like a long curtain which is neatly arranged and very beautiful. This place will also be a romantic place, especially for married couples. Many couples who will get married choose this place to take pictures with the background of a waterfall that gives a beautiful and natural appearance.
In addition to providing a beautiful natural appearance, Tukad Unda is also a place of income, especially for small children who are often asked to act as extras in a prewedding photo session. The fee per child is usually IDR 30,000 but tourists who take a photo session will already get beautiful and natural photos that also add to the romantic impression.
Livelihoods of Tukad Unda residents
Communities around Tukad Unda earn a living as farmers. That is why the existence of this place is also used as irrigation to irrigate the rice fields of the population. In addition to irrigation, water that is swift and never dry is also used for bathing, washing, or even fishing. Sand in this large river is often mined by the local people as a source of livelihood.
Tukad Unda is also surrounded by beautiful nature, one of which is Agung's towering mountain where there are many shady trees that make the atmosphere very beautiful. It's just that, during the rainy season, the discharge of this river water will increase and brown in color so it is not recommended to visit in the rainy season.
Location
Tukad Unda is located in the Lebah Banjar Village, Klungkung District, Klungkung Regency.
Access
The distance is quite close to the city of Denpasar, only about 62 km and takes about 1.5 hours. Or it is 44 km from Ngurah Rai Airport, with a travel time of about 55 minutes by motorized vehicle.
The route is from Ngurah Rai Airport, look for the By Pass Ngurah Rai road through the Bali Mandara Toll Road to the Titi Banda Statue. From the Titi Banda Statue, take the east direction through Ida Bagus Mantra By Pass Road to the Watu Klotok Beach Road intersection then turn left toward Jalan Raya Tojan.