Gianyar Tourism Area
For every tourist who travel to Bali that are looking for tourist areas that have many tourist attractions, Gianyar Regency is the perfect place. This Gianyar Regency ranks 7th tourism area that has many tourist attractions. Starting from cultural attractions such as temples and places to see traditional dances, Gianyar Regency also has many good culinary attractions to visit! One of the culinary restaurants that must be visited is Keramas Aero Park Restaurant.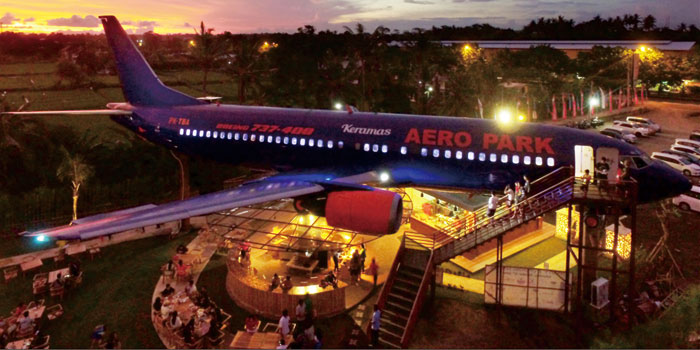 Aero Park Keramas Restaurant
Keramas Aero Park Restaurant is a newly established restaurant in 2016 but this restaurant is already well known and visited by many tourists. Because this restaurant has many interesting things that are almost never encountered in any restaurant before.
Guests who visit this restaurant will be spoiled with a variety of delicious food menus along with surrounding beautiful views. This restaurant is surrounded by the presence of rice fields and beaches that are able to satisfy every visiting guests with a beautiful view. Because the Keramas Aero Park restaurant is located on the Keramas beach that exposes views of the Nusa Penida Strait which will bring our eyes to Nusa Lembongan and Nusa Penida Islands.
Attraction of Aero Park Keramas Restaurant
The most interesting thing from this Keramas Aero Park restaurant is when guests enter this restaurant area. A Boeing 737-400 airplane that was specifically purchased by the restaurant imported from Juanda International Airport in East Java with the fantastic prices reaching IDR 3 Billion will be seen! With its striking appearance, it's no wonder that this place immediately gets the attention of tourists.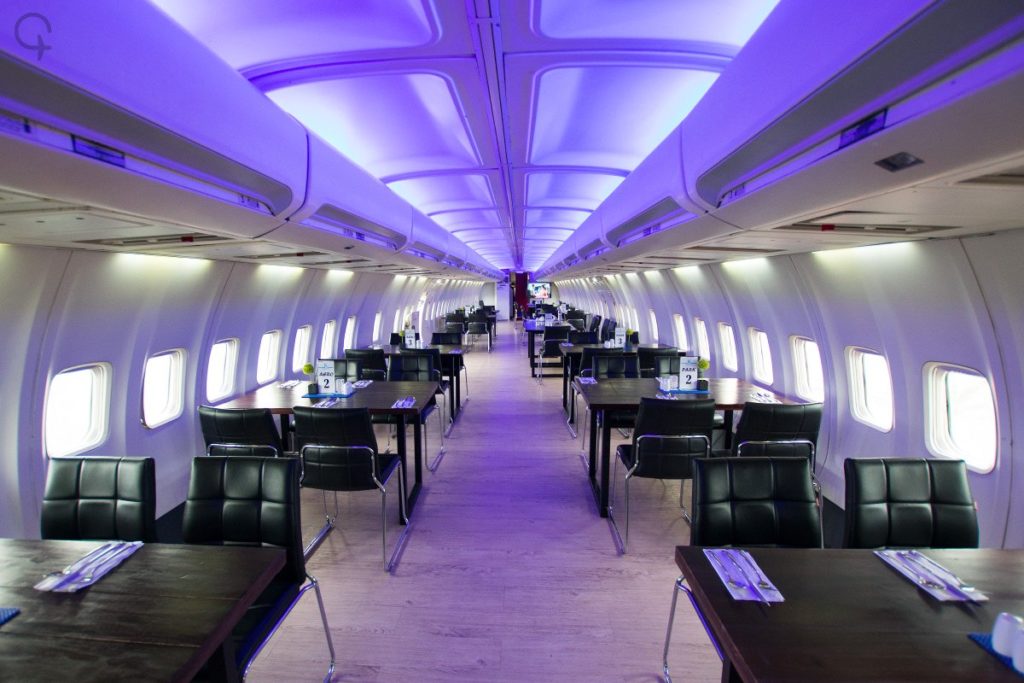 However, not all guests who come can get a dining table that is in the plane. Because the capacity to accommodate this airplane is limited to 250 people. That is why guests have to make reservations before coming to the restaurant.
The existence of the Boeing airplane is not the only main attraction for visitors. In this place, guests can get the chance to hunt instagramable photos easily. Because this restaurant has an amazing design that creates many good photo spots. Not only on the plane but also outside the plane.
Special Event Offers
Keramas Aero Park Restaurant besides being a public dining venue, this restaurant can also be rented to hold certain events, including: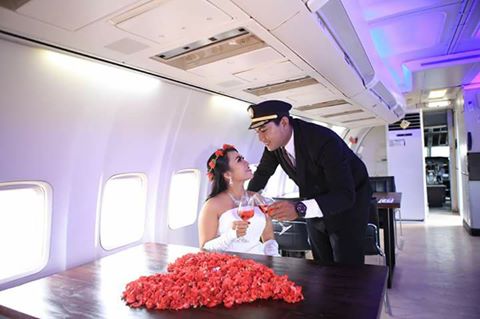 Pre-Wedding:
There are 28 photo spot areas for taking the best moment. Starting from the entrance. Cabin, Cockpit, Aircraft Wing, to the Gaden and the Helipad.
Wedding party:
A fairly wide area sufficient to accommodate up to 500 invitations.
Birthday party:
There are 3 options places to celebrate special birthday moments. They are on a Plane (Inflight), Garden with a Helipad as the center point, and Aerodrome (Joglo).
Meeting:
Two outstanding meeting places are available here. They are inflight meetings for 60 people and Aero Drome with a capacity of up to 25 seats and 40 people in theater style.
Food Menu Prices at Resamas Keramas Aero Park
Keramas Aero Park Restaurant provides several menus, one of them is a special package menu on the plane, which is IDR 250,000 for 2 people, and IDR 450,000 for 4 people.
Location:
Keramas Aero Park Gianyar restaurant is located at Jl. Bay Pass Ida Bagus Mantra KM 28, Keramas in the district of Gianyar.