Natural Tourism Destinations
Bali is one of the islands of Indonesia which has a very high attractiveness. Starting from the stunning natural beauty, cultural uniqueness, culinary excitement, and even become a pleasant place to shop. No exception interesting tourist destinations that complement the beauty of Bali Island.
One of the popular tourist destinations in Bali is Hidden Canyon Beji Guwang Sukawati. Hidden Canyon makes tourists very close to nature. The natural beauty of Hidden Canyon can still amaze the tourists who visit it even though it is hidden so it is not surprising that foreign tourists call it Hidden Canyon, aka a hidden canyon and certainly become one of the must-visit tourist destinations in Bali.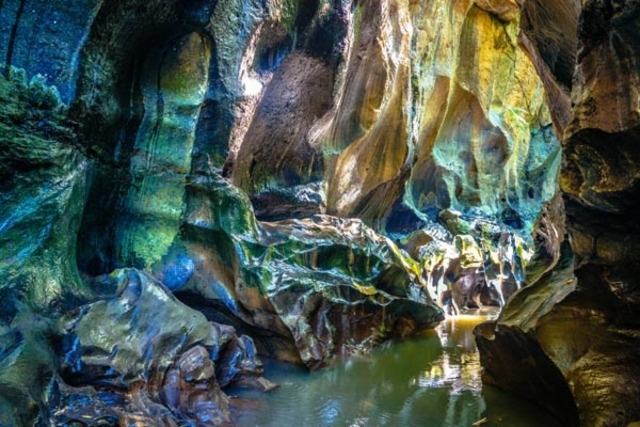 About Hidden Canyon Beji Guwang
Hidden Canyon is a canyon formed by the erosion of river water in the form of deep and narrow valleys. Indeed, to get to this place will not be an easy journey but full of challenges. This place is not suitable if you go with a family where there are children. However, the natural scenery of the canyon is very spectacular and cannot be described in words.
Before becoming a tourist attraction, the Beji Guwang canyon was a fishing spot for the locals. Around the river flow in the Beji Guwang canyon, there is Beji Temple, there is also a water fountain that is used for the drinking needs of local residents. The water is considered sacred by local residents and is often used for pretending religious ceremonies in the vicinity. That is also the reason why this place is so sacred and cannot enter indiscriminately.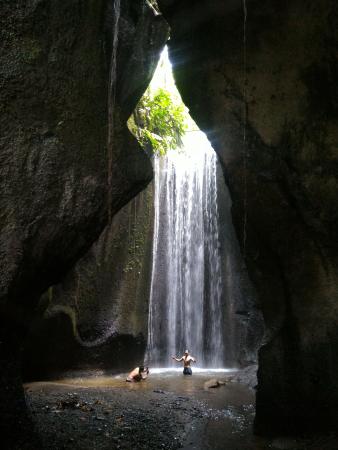 However, to the point where Hidden Canyon became a tourist attraction, it became a place of choice for sightseeing and increasingly popular. Especially after a photographer from Klungkung uploaded his shots on the Internet. The photos show the exotic nature and charming scenery, making many tourists curious and visiting this place.
Because the number of tourists visiting has increased, the village government began to manage Hidden Canyon Beji Guwang as an adequate tourist spot. To be able to enter the location, tourists will not be charged an entrance fee, but tourists who want to make voluntary donations will be a good thing. Because the donation will be used for the development and construction of tourist facilities.
The Preparations Prior to Hidden Canyon
For every tourist who wants to visit this place, you should pay attention to the following things that will be very helpful when on location.
1. A better time to visit this place is during the dry season. Because at that time, the river flow was not as heavy as during the rainy season.
2. It is recommended to come in the morning around 9 am. That way the tourists can be satisfied to be and explore this canyon.
3. This canyon is a sacred place for local residents. So it's best, come with clothes and a polite attitude.
4. It would be much better for tourists to come together with a local guide so they won't get lost.
Location
Located in Guwang Village, Sukawati District, Gianyar Regency.
Access
The tourists can reach this place within 15 kilometers if taken from the City of Gianyar or about 14 kilometers from the City of Denpasar. The fastest route from the city of Denpasar is through the Ida Bagus Mantra bypass to the Ketewel Village crossroad.