The island of Bali is one of the tourist destinations in Indonesia which is well known by tourists around the world. This island is famous for its stunning natural scenery. The view of the sea that dominates its beauty is admired by many tourists. Not only limited to beautiful natural scenery, but there are many exciting activities that can be done in Bali. One of them is by visiting and enjoying the delicious menu of The Bistrot Café.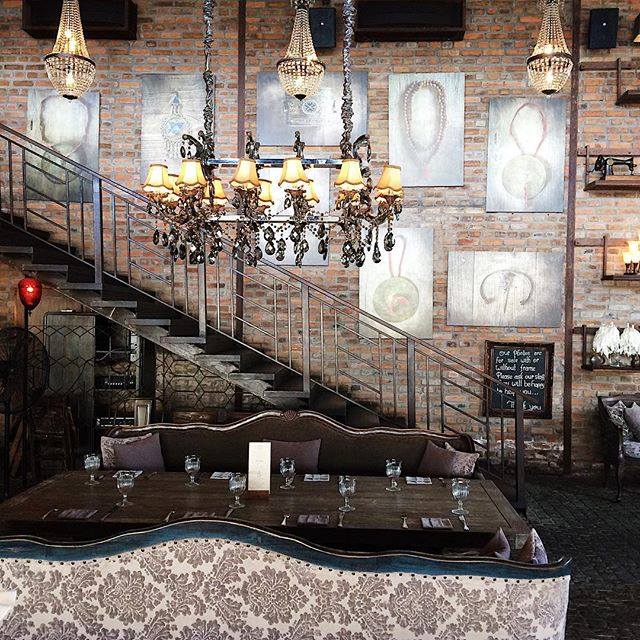 The Beautiful Bistrot Café Design
The Bistrot Cafe Seminyak is a restaurant and bar that has a vintage concept. The interior is really unique and beautiful. Before being amazed by the taste of the menu, you will be surprised by the concept of the room. Bistrot can be said to be attractive and elegant. The bistrot has two areas, namely the ground floor and the upper floor.
The walls in this room are made of red bricks, decorated with various retro photos. Beautiful wooden ceilings and the front of The Bistrot's rooms themselves are glass. Various antique collections from the owner are also on display in The Bistrot area.
The classic yet elegant atmosphere, coupled with the chandeliers that emit soft light add to the glamor of this place. The tables and chairs themselves are dominated by wood. There is also a unique sofa with a floral motif. Besides being unique, this place is certainly comfortable.
Delicious Culinary Menu at The Bistrot Café
There is also a lounge and bar for those of you who just want to enjoy cocktails, mocktails, or wine and dessert. Bistrot provides a menu of European specialties. Various menus are served starting from appetizers, main courses, and desserts. You can come to The Bistrot for breakfast, lunch or dinner.
As an appetizer, you can try the Sesame Tofu salad, which is a dish of fresh vegetables with tofu and sesame seeds. There is also a Foie Grass Terrine menu, where the combination of foie gras and snake skin chutney is just right, plus the soft and warm brioche bread.
Also try the Mozzarella Beef & Buff Sandwich, where your tongue will be spoiled with an open sandwich that has beef and mozzarella cheese combined with a sauce that has a slightly sour taste. Or try a large bowl of Bouillabaise, which is seafood topped with tomato soup covered in rouille sauce.
Favorite Dessert at The Bistrot Café
For dessert, try ordering the Apple Tarte Tartin, which is a tart with apple puree and topped with ice cream. You can also choose Chocolate Mousse. Asian menus are also featured here, such as fried rice, Thai Green Curry Bistrot Style, and Singapore Laksa.
To complete the meal, the drink here is a Summer Detox drink made from a mixture of strawberry, orange, grape, peach puree. This fresh and thick Summer Detox is ready to soothe your throat. There is also another healthy juice, namely Clean Your Body Juice which is a combination of beetroot, ginger, and celery.
Location and Accessibility
Other drinks such as coffee, tea, and other fresh drinks are also still widely available here. You can choose according to your taste. Food here starts around IDR 75,000 and drinks start around IDR 25,000.
The Bistrot is located at Jalan Kayu Aya Number 117, Seminyak, Kuta, Badung Regency, Bali. Open around 07.30 – 23.30. The strategic location can be reached from various locations. In addition, the position of this cafe is also close to the beach.