Every tourist has the right to have fun for the sake of unforgettable memories. Because of course many people spend their vacation time having fun. No exception while on vacation to Bali where this island is already known as Heaven on Earth. Because there is so much fun and uniqueness that can be enjoyed.
Every tourist who visits Bali will never run out of choices of interesting tourist attractions to visit. Everything is in Bali, ranging from nature tourism, cultural tourism, culinary tourism and various other interesting places to visit. One of them is the Waterfall Barracks Wall.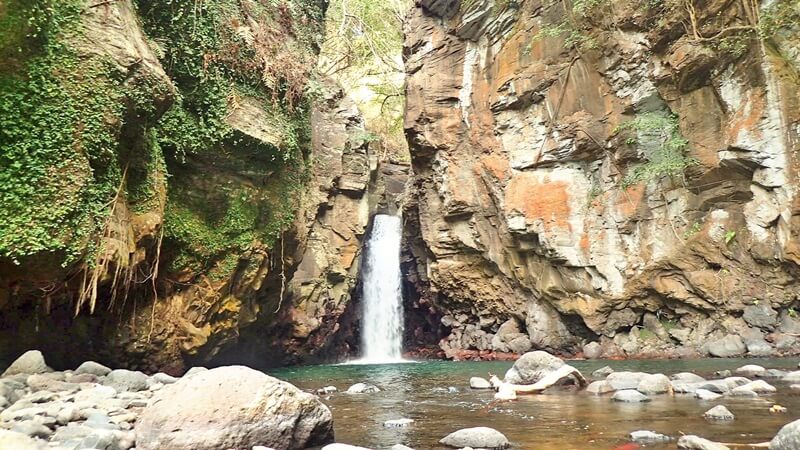 Enjoying the Natural Enchantment of the Barak Wall Waterfall
The natural beauty on the island of Bali is indeed endless. There are exciting new natural attractions to discover. Sambangan Waterfall Barak Wall is a list of the latest natural tourist attractions that can be visited on the island of the gods. This place will be an attractive tourist location for tourists who like to visit waterfall tours. Although relatively new, in fact the Barak Wall Waterfall located in Sembangan Village, Sukasada District, Singaraja, Bali is also able to stun tourists with its beauty and uniqueness. What makes this waterfall unique is that its height is quite low, unlike other waterfalls in Bali. The atmosphere is more beautiful because the Barak Wall Waterfall flows through a high cliff wall.
This cliff or wall is reddish in color so it is appropriate that this waterfall is named Sambangan Waterfall, Tembok Barak (wall means wall, barracks means red). Because it is a newly recognized tourist spot, the Barak Wall Waterfall still does not have adequate facilities. The journey to the tourist location of the Barak Wall Waterfall is even more exciting with a track that must be taken only by walking along the 700 meters. Therefore, before deciding to visit this beautiful waterfall, stamina and strong physique must be prepared first.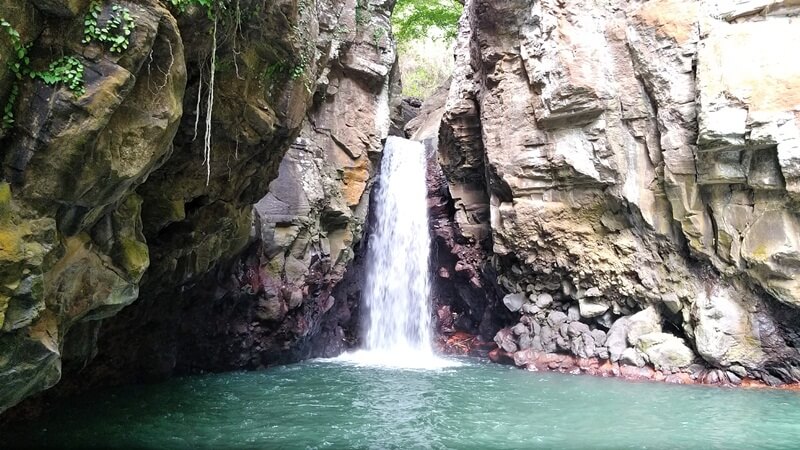 The Interesting Things In The Barak Wall Waterfall
During the walk, the eyes will be treated to views of plantations, rice fields and lush forests. Of course this is what makes the trip even more exciting and fun while breathing in the fresh and cool mountain air. Under the splash of the Tembok Barak Waterfall there is a pool of water that is quite wide but deep enough. So for those who want to swim or play in the water, you should play or just swim on the edge. The water is very clear and fresh because it comes from mountain springs.
At the beginning of its opening, to enter the Tembok Barak Waterfall, visitors are not required to enter an entrance ticket. However, because more and more visitors were curious about the hidden beauty of the Tembok Barak Waterfall, the manager finally imposed an entrance ticket. It is hoped that with the increasing number of visitors who come, more adequate facilities will be built. So that the safety and comfort of visitors can be maximized. Considering the Barak Wall Waterfall has an exoticism that is very valuable to be enjoyed and preserved.
Location
Sambangan Village, Buleleng Regency.