Feel Comfortable in Bali Island
Bali does have a very beautiful natural view. A small island, but highly admired by people from all over the world. Everyone who lives in Bali, whether it's just for a vacation or living permanently in Bali, will feel close to nature. Because all activities happened in Bali such as enjoying a cultural uniqueness as well as enjoying the culinary delights or do shopping, it can all be enjoyed with natural beauty at the same time. This makes anyone who is in Bali will always feel comfortable. It feels like every day is a holiday.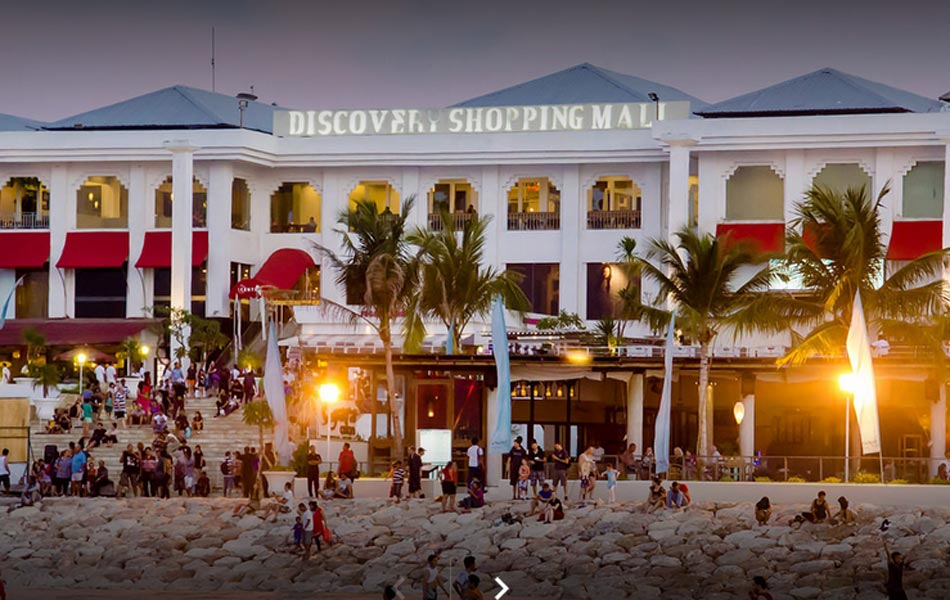 Discovery Shopping Mall Shopping Center
Discovery Shopping Mall is an example of places in Bali that can make every customer feel close to nature. This Mall is one of the biggest shopping centers in Bali which also presents beautiful natural views.
It is located on Jl. Kartika Plaza, Kuta, Badung, Bali. The location is right in the center of the tourist attractions in Kuta. This Mall was built on Kuta beach facing the Waterboom Bali. Several luxury hotels are around the Mall. Such as The Anyaya Beach Resort Bali hotel, Bali Dynasty Resort, or Bali Garden Beach Resort. So, this Mall is the place with the closest access for those who stay at one of those hotels. Besides, this Mall is also close to Ngurah Rai airport which only takes 15 minutes long.
The operation hour of Discovery Shopping Mall is on every Monday to Friday start from 10 am to 10 pm. Especially on Friday and Saturday operates 30 minutes longer than normal days, starting from 10 am to 10:30 pm.
The Interesting Things from Discovery Shopping Mall
Discovery Shopping Mall has many courts that sell many varieties kind of items which start from the cheapest to the most expensive one. Branded items are also commonly found. There are many items that can be bought as a souvenir for the loved ones. This Mall has a huge building and a large parking lot. Delicious and healthy food courts are provided. So, many interesting things can be obtained from Discovery Shopping Mall.
The Main Attraction of Discovery Shopping Mall
All items sold at this Mall must be very interesting to every customer who comes. But that is not the main attraction that this Mall has. The main attractions of this Discovery Shopping Mall are:
The location is on Kuta Beach
The first main attraction is the location of the shopping Mall itself that situated on the beach which has a beachfront view. So, the customers will not only find beautiful items, but also the beautiful view of Kuta beach.
The Beautiful Sunset Views
Seeing the beauty of the sunset is very important to everyone who has been stepped in Bali, and that is the second main attraction that Discovery Shopping Mall has. The beautiful sunset view can be enjoyed while staying in one of the food courts in this Mall. That makes this Mall be one of the Malls that must be visited.