Relaxing enjoying the beautiful scenery with mouthwatering dishes is sure to be everyone's dream, especially for every tourist visiting Bali. Where is Bali which is one of the amazing tourist destinations that must be visited.
Many interesting things can be found in Bali. One of them is a variety of tourist objects that describe its natural beauty. Starting from natural attractions, cultural tourism, to culinary tours. In Bali, there is a restaurant as a very famous culinary tour, namely Seniman Coffee Studio.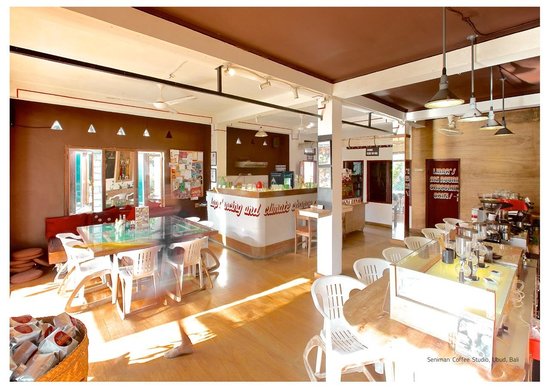 Unique Café Seniman Coffee Studio
Seniman Coffee Studio has a name that attracts the attention of many tourists. As the name suggests, this café is a combination of an art gallery and a coffee shop. This place has a very artistic design with a touch of used goods that are transformed into new and unique items. The Coffee Studio artist himself was founded by David Sullivan and Rodney Glick. As the name implies, this café is proven to have an interior with a creative and artistic recycle-up theme.
All seats in this café are neatly arranged. What is even more unique is that the chair is actually an ordinary plastic chair, but it is transformed into a rocking chair by adding a half-circular wood at its feet. An atmosphere like this, is perfect for tourists who want to feel the atmosphere of calm and high art.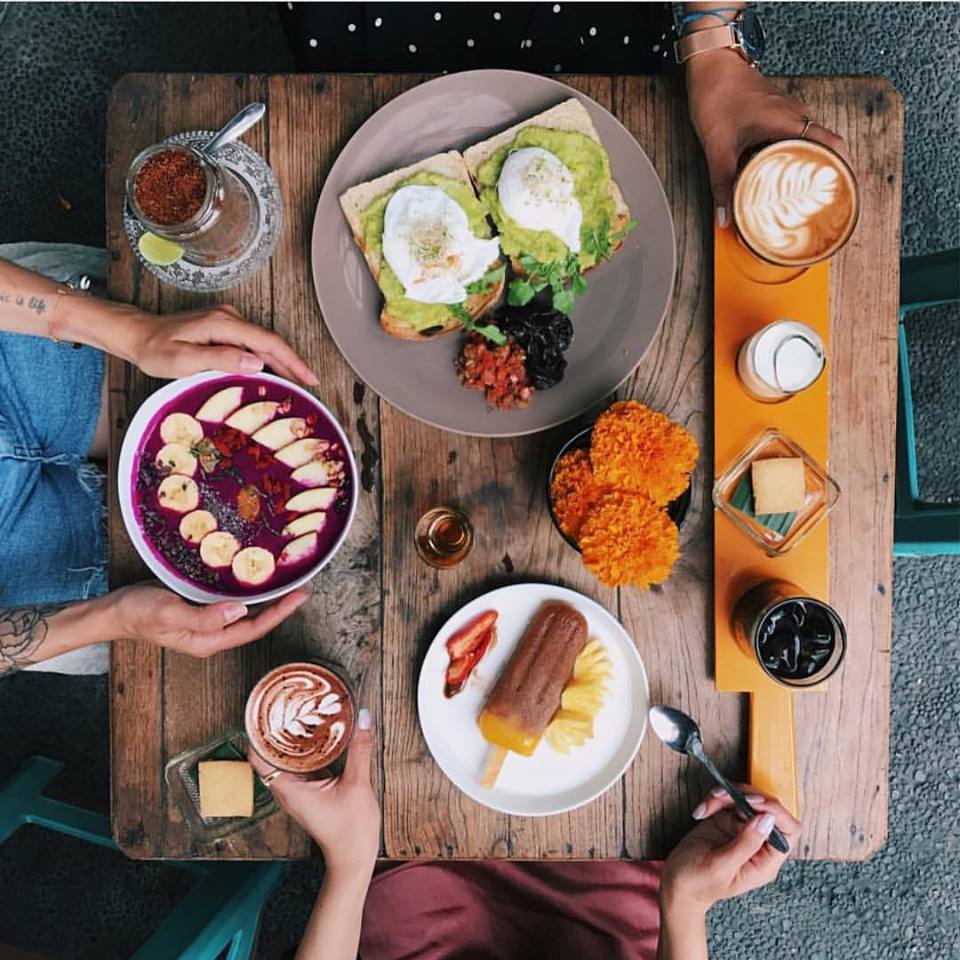 Coffee Menu at Seniman Coffee Studio
The coffee variant menu at Seniman Coffee Studio Ubud is also served in a unique way. This cafe also roasts its own coffee. Starting from selecting the best coffee beans, roasting coffee beans to the brewing stage, it is done by skilled baristas. The best coffee beans are always provided for free tasting in small cups. The best coffee beans consist of 3 types of coffee, namely Sumatran coffee, Kintamani coffee and Kenya coffee.
Coffee menu variants include caffe latte, americano, cappuccino, granita, float white, espresso and others. For those of you who don't like coffee, there are also ice menus such as fruity, tea like flavor to various hand brew methods. The price ranges from IDR. 32,000 to IDR. 55,000 per menu. Coffe Studio artists don't have heavy snacks. However, your drink will be accompanied by a light, sweet snack like traditional snacks.
The Attraction of Seniman Coffee Studio
Each drink menu ordered, the glass used is a recycled bottle and is served with additional nagasari cakes. The recycled glass adds to the artistic nature of the coffee itself. Another thing, tourists who order coffee will be served by reliable baristas who mix their orders directly from the barista table. The tourists who sit at the barista table can also get knowledge about coffee from the barista. The baristas will tell them in a friendly manner.
In addition, this café also has many beautiful spots that can be used as photo spots. Tourists who visit are advised not to pass the best photo moments here. So this place is very suitable as a hangout place that is not only enjoying a cup of coffee but also knowledge of coffee. That way, visiting here will be the best relaxing vacation experience.
Location
On Jalan Sriwedari No.5, Banjar Taman Kelod, Ubud, Gianyar Regency.