Bali Island is indeed very suitable as a vacation spot. Many amazing things can be found in Bali. Such a stunning tourist attraction and displaying all the beauty offered by this island. Ranging from natural attractions, cultural tourism, to culinary tourism. All things on this island can be enjoyed by all tourists who come to visit, both local and foreign tourists.
There are many things that can be done in Bali, such as enjoying delicious meals while enjoying the beauty and uniqueness that blends the natural surroundings and the restaurant itself such as the Rice Field Terrace Ubud restaurant is also an activity that tourists crave.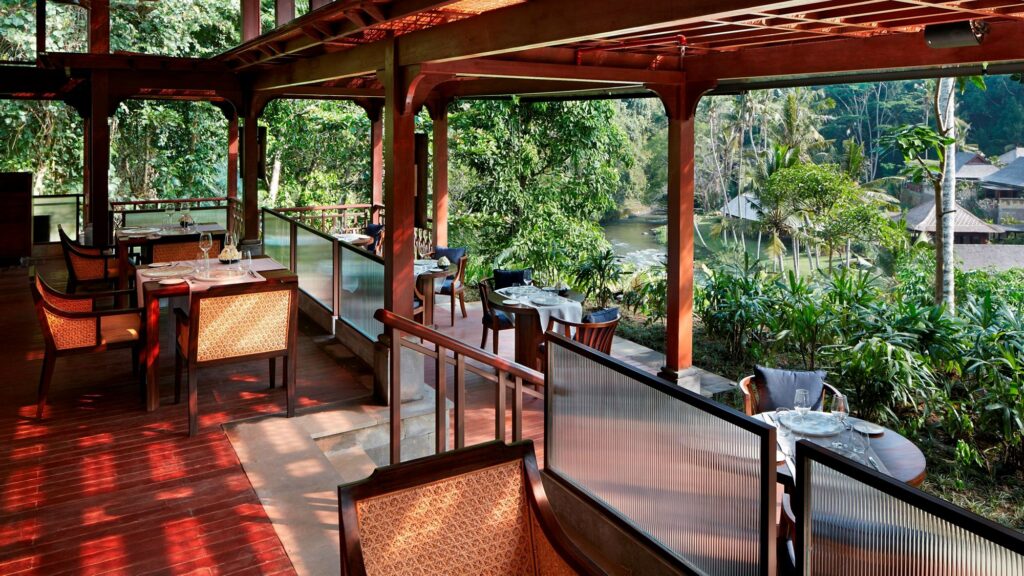 Luxurious Rice Field Restaurant
Sawah Terrace Restaurant is the most recommended place to visit. Especially for tourists who love culinary hunting. This restaurant is one of the luxury restaurants in Ubud. So, this restaurant is the right choice for tourists who want a luxurious romantic dinner.
The first thing a tourist will get is a breathtaking view of the beautiful combination of rice fields and rivers. The sensation of being in a forest will also be felt by tourists when entering the Sawah Terrace Ubud area. Here, tourists will find a view of shady trees that are very lush, especially the area of ​​Ubud has long been known as a fertile area.
The location of this restaurant also has a strategic location close to the Ayung River. So, when tourists are in this place, will be entertained by the sound of the gentle Ayung river flow. Ayung River is also one of the most beautiful rivers in Bali which is often used as a vehicle for extreme activities such as rafting.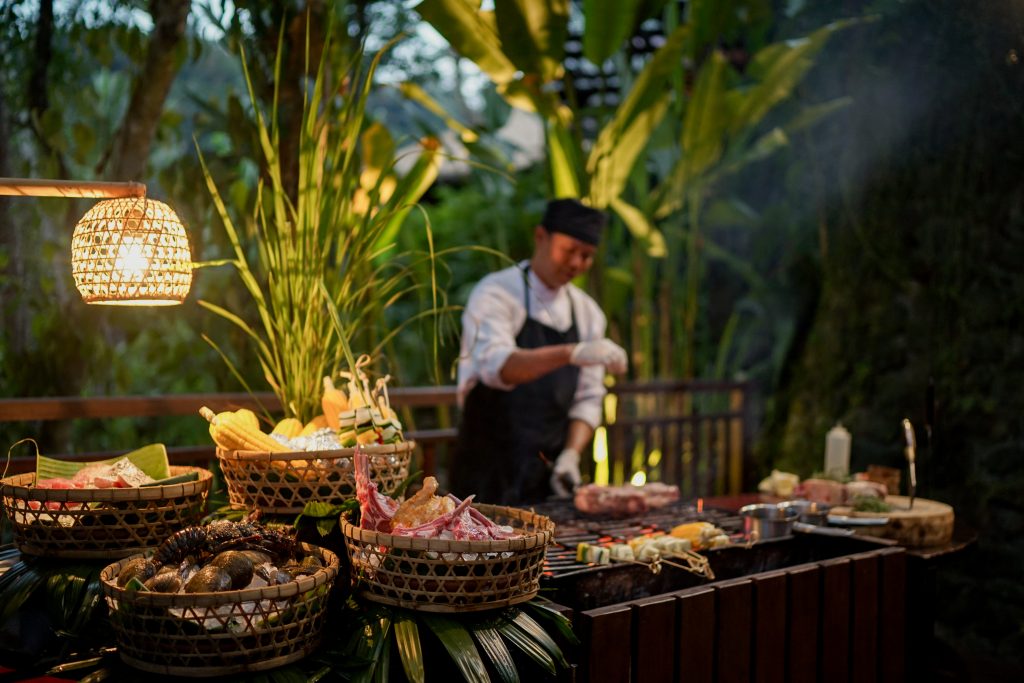 Price of a Typical Bali Culinary Menu Restaurant Sawah Terrace
Sawah Terrace Restaurant also provides a variety of menu choices that have typical Balinese such as various types of lawar, satay wrapped, or betutu duck. Even this restaurant also provides processed pork. Of course, this is very suitable for pork culinary lovers.
The price of the menu here is also fairly standard, for the size of a luxury restaurant. Five skewers, tourists can get by spending IDR 215,000. While fried rice accompanied by pieces of chicken, seasonings, and fried eggs, pegged with a tag of IDR 240,000. Special offerings of grilled pork ribs or betutu ducks, each is priced at IDR 280,000 and IDR 340,000.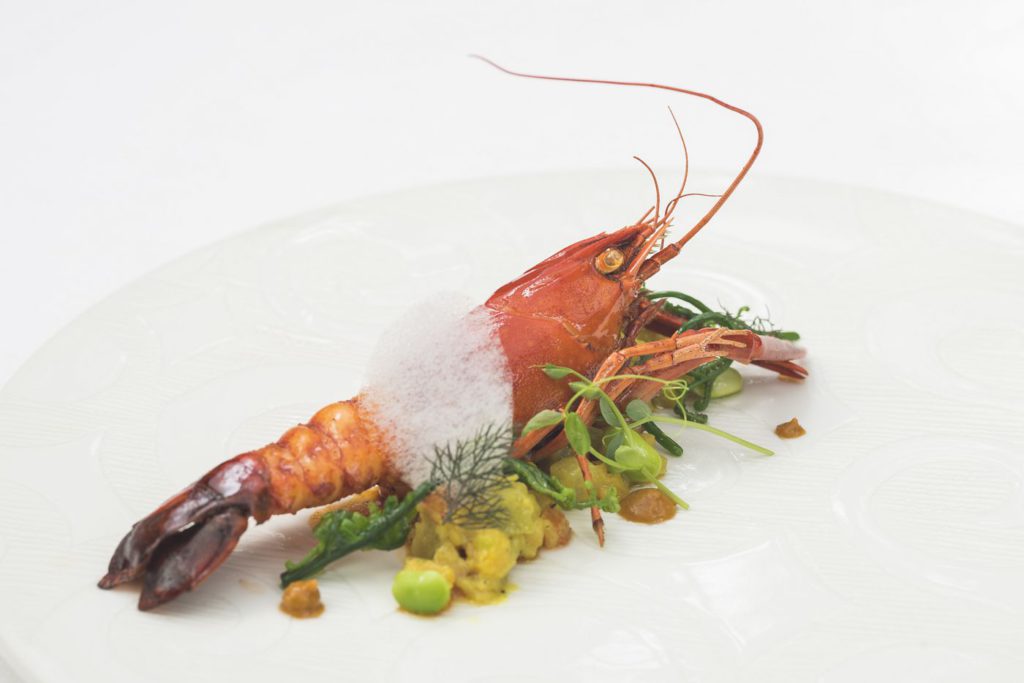 In addition, the restaurant also provides a special menu for tourists who come and dine with the children. Children's menu choices that can be found at this restaurant include soup, pasta, junior burger, tart, and so on. Besides being packaged and presented in an interesting way, the children's menu at this restaurant is also pegged at a more affordable price.
Location
Sawah Terrace Ubud Restaurant is the Ritz Carlton Reserve Hotel restaurant. So that tourists who want to visit can directly come to the Ritz Carlton Hotel, located on Jl. Kedewatan, Banjar Kedewatan Ubud.
Open Hours
Sawah Terrace Ubud provides a breakfast menu to the dinner menu, with a range of opening hours between 06.30 am to 11 pm.