Asia's Finest Restaurants
Food expresses so much about different cultures in Bali. Every mouthful is filled with just as much vibrancy as the island landscapes and customs. Bali seems been falling in love at an international foodie-revolution for a while now. But it does not mean that local foods are impossible to be found on this beautiful island. There is still a restaurant that has the best starts at food with locally sourced ingredients. Even it had widely acclaimed as one of Asia's finest restaurants with innovative Asian cooking techniques. The name is Sarong Restaurant.
Sarong was the first expression of a founder named Will Meyrick's about his passion for Asia's rich food history. He was spending years traveling and researching the delicious taste of street food flavors Asia which now being presented it all through Sarong Restaurant.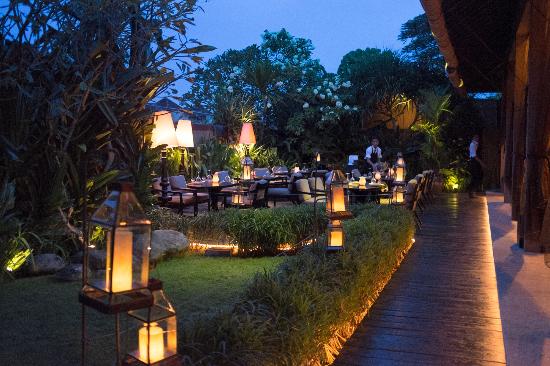 Sarong Restaurant Design
Sarong firstly opened in 2008. Since then, it has cultivated a following of die-hard customers who are fans of its wide array of Asian dishes. All of Sarong's costumers must be knowing that this restaurant serves dinner only.
It has a lush, warm and so-welcoming decoration of its building by two open-sided pavilions with thriving tropical garden surround. Every customer will feel like having an elegant atmosphere dinner in the open-air dining, for a high ceiling accent that featured by billowing drapes, crystal chandeliers, and intimate lighting with a Balinese-style architecture. It fully gives the perfect combination of indoor and outdoor that Bali does so well!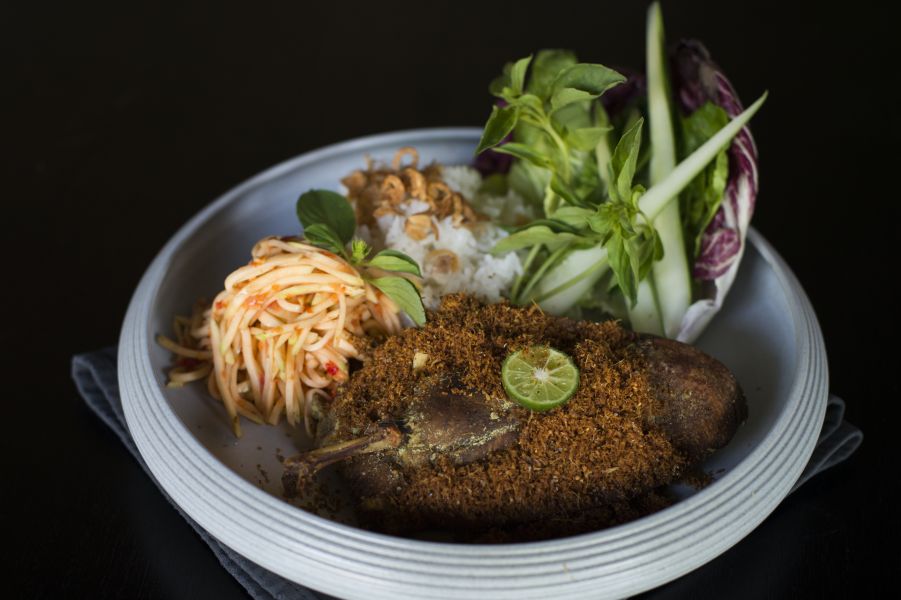 Sarong Restaurant Menus
However, food being the most important thing Sarong has that keeps people coming back time after time. Sarong Restaurant has some mainstay menus that become the most favorable one. First, a Crispy Pork Belly with Sichuan chili salt tamarillo and tamarind sauce, and the one of a kind Chicken Betel Leaf, flat-leaf coriander lime leaf with roasted chili capsicum relish. Then Starter Crispy Salmon Salad with watermelon yam bean, lime leaf, cucumber, roasted chili & eschalot dressing.
Mains that lovely include Panang Curry of Pork [with peanut chili, Thai basil and coconut cream], Northern Indian Slow Braised Lamb Shank [simmered in coriander, mint, tomatoes, cardamom black pepper & cinnamon], and Butter Chicken with Cashew Nuts, ginger garam masala kasoori methi & tomato sauce. Sarong Restaurant also prepared with lots of options for vegetable foods for any vegetarian.
Some other menus that this restaurant has such as the wine list cocktail list with Passion Fruit Margarita: with tequila, fresh passion fruit, passion fruit puree, triple sec, lime, and honey blossom. Its cocktail really featuring many locally sourced ingredients. Especially its adorable Espresso Martini that would not disappoint any customers who try it. Sarong Restaurant has prices ranging from IDR 250,000 to IDR 400,000.
For any customers who are going to come into this restaurant will be best to make a booking weeks in advance during the high season. In addition, Sarong Restaurant is also available for any event which possibly required.
Location
Jl. Petitenget No, 19 x, Seminyak Bali
Open Hours
Daily from 6.30 pm to 10 pm