Ubud Tourism Object
Bali seems like a tourist attraction paradise. Because Bali has a lot of attractions scattered, especially in the tourism area, which is an area that is already famous for tourism. One area of ​​tourism that until now is still famous and even more famous is Ubud. Ubud offers many choices of attractive tourism spots, therefore both foreign and local tourists have a high interest in visiting Ubud.
Because of its many choices of attractions making Ubud also a place where many exciting holiday activities can be done. Starting from cultural, natural, and culinary attractions. Almost all of them are visited by foreign tourists. One of the cultural attractions in Ubud that is no less famous with other attractions is the Pura Saraswati.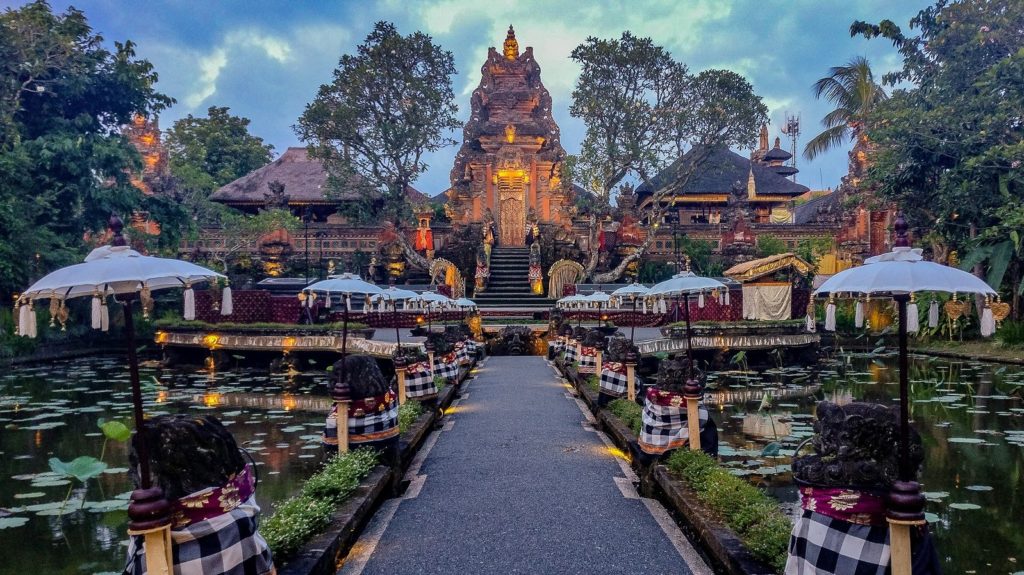 The History of the Saraswati Temple
Saraswati Temple was built by an architect named I Gusti Nyoman Lempad. Which of these developments took place on the orders of the Ubud Prince Cokorda Gede Agung Sukawati. The construction of the Saraswati was first begun to be built in 1951 which was then completed in 1952. As the name implies the Saraswati Temple is intended for worship of the Goddess Saraswati, the goddess in Hinduism for science.
The Attraction of Saraswati Temple
All tourists who have visited this temple must have known that this temple is one of the Hindu holy sites in Bali. As the name suggests, Pura Saraswati is a place of worship of Goddess Saraswati who is believed to be the Goddess of Knowledge.
In addition to the cultural wealth of Pura Saraswati, the natural beauty around it is also one of the attractions of this temple. This place also has a beautiful park commonly referred to as Pura Taman Saraswati. In this park, there is a pond where there are lots of pink lotus flowers and neatly arranged water plants. Please note that this lotus pond is the main attraction of Pura Saraswati.
Pura Saraswati has a beautiful main gate with a number of three large doors decorated with gold ornaments. When passing through the main gate, every tourist will see a high wall behind which there is a giant statue with a height of about 3 meters. Then, on the northeast side, there is a shrine called Padmasana. At the base of the Padmasana building, there is a tortoise-shaped sculpture wrapped around two dragons.
Tourists are prohibited from entering the area in the temple because only visitors who want to pray can be entered into the temple area. Most tourists who visit the Saraswati temple attraction will take pictures with a background of Balinese temple architecture with a lotus pond layout. Because of the combination of temple gate architecture and lotus ponds, it is great for background photos.
Rules for Entering the Saraswati Temple
There are several rules that must be obeyed by every tourist who visits Pura Saraswati, including:
– Tourists are required to wear sarong cloth with a scarf tied around the waist.
– Women who are menstruating are prohibited from entering the temple area.
– And a number of other prohibitions such as the prohibition of climbing a place of worship, the prohibition of littering, and the prohibition of saying harsh words.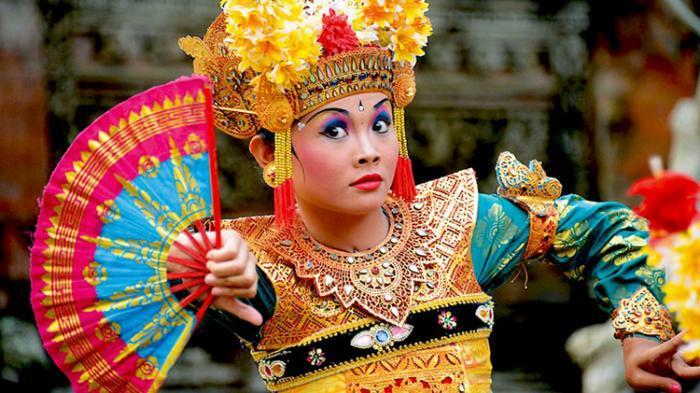 Performing Arts at Saraswati Temple
The temple also hosts a number of cultural events such as the Kecak dance performance, which starts at 7:30 pm with an entrance ticket of IDR 80,000 per person.
Location
The location of the Saraswati Ubud temple is located on Jalan Kajeng, Ubud.
Open Hours
Every day from 7 am to 5 pm.