There are many dream places that can be visited while on vacation in Bali. Because this island is indeed famous for its beauty and uniqueness which can be enjoyed when you visit various popular tourist attractions in Bali. Therefore, it is not surprising that the island of Bali continues to be enlivened by local tourists to foreign tourists who come from abroad. Each of you will get unforgettable beautiful memories while on vacation in Bali.
Every tourist spot in Bali displays all the beauty and uniqueness that may not be found elsewhere. Both local and foreign tourists like to visit cafes to spend time chatting with friends, family or girlfriends. One of the cafes that has always been a tourist destination is Revolver Espresso Seminyak.
Unique Display of Revolver Espresso Seminyak
Quirky 80s cowboy decor with vintage posters, old newspapers and air rifles. It will be even more interesting if you know that almost all of the interior uses wood. However, this coffee shop is narrow enough to be visited by many people.
Uniquely, Revolver Expresso Seminyak roasts and mixes its own coffee using a La Marzocco Coffee Machine and a Mazza Grinder. So their coffee is very special. There are many restaurants in Bali that offer coffee from here.
Every day this coffee shop sells cups of coffee. This two-story coffee shop has a counter filled with foreign notes and coins with a message for Revolver Expresso Seminyak. The money is on a long table on the first floor.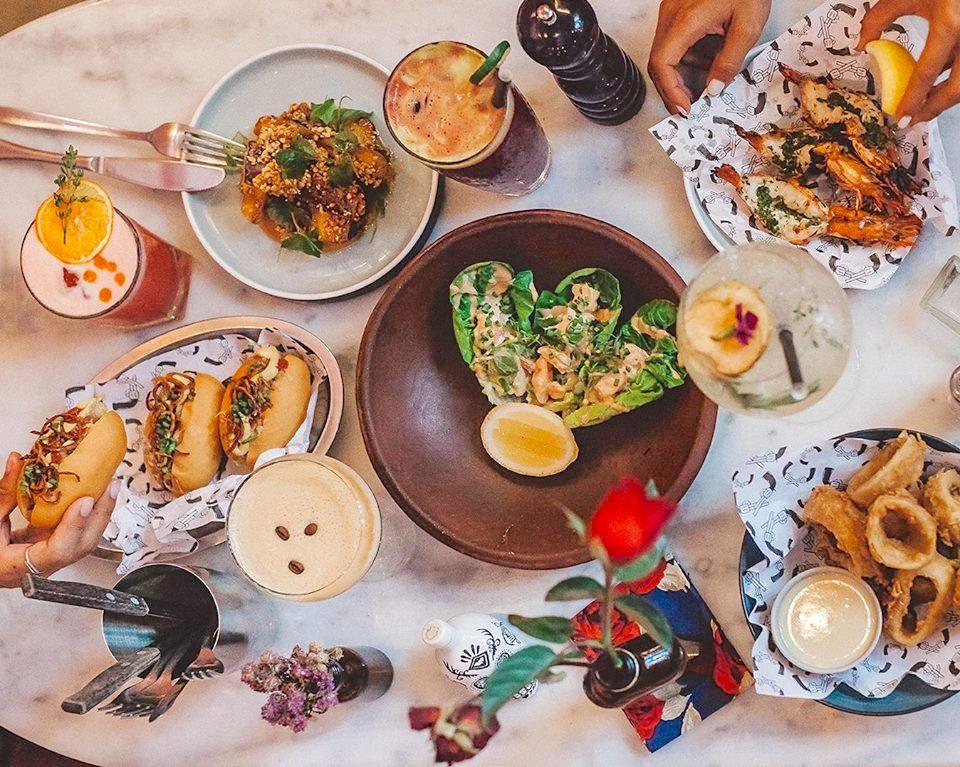 Another Menu at Revolver Espresso Seminyak
Apart from providing good coffee and snacks, Revolver Expresso serves a breakfast menu. So don't be surprised if this small coffee shop has customers who go back and forth to buy breakfast or just hang out while drinking coffee.
Breakfast menu and lunch menu (23:00 – 18:00) are made of vegetables and fruit. The menu includes a wide selection of bites, salads and a variety of burgers and more. Some of the menu is very vegetarian friendly, such as Bulls Eye and Magnum.
Bulls Eye is a homemade muesli cereal made from the superfoods goji berry, cranberries, and almonds, coconut raisins. The serving is mixed with almond milk and fresh fruit pieces. And the Magnum itself is a veggie burger.
The magnum filling consists of shredded vegetables, cheese, tomatoes, falafel, tzatziki sauce, lettuce and avocado. You can replace the burger buns with gluten-free buns for an additional IDR 10,000. The way of presentation is very challenging, the grated vegetables are very much filled with sauce and patty.
Location and Accessibility
The price range for the heavy menu at Revolver Expresso starts from IDR 40,000 – 65,000. Like the standard expresso price in general, coffee prices range from IDR 22,000 – 32,000. Not only providing coffee, here also provides various types of drinks that are no less interesting. This unique cafe is located at Jalan Kayu Aya, Gang 51, North Kuta, Seminyak.