The Culinary Tourism Destination
The Bali Island is known for its natural beauty. There are some kind of tourisms that can be one of tourism destination choices depends on each tourists.
Culinary tourism become the one of tourism which never absent from tourist destination chosen list. There are many places to eat like restaurants that can meet the desires of culinary tours. Starting from ordinary restaurants which serve traditional food until restaurants that have a distinctive taste of a country. There are many tourist attractions that not only sell the culinary delights but also sell the around natural scenery. Everything can be found in this small island, in Bali.
La Plancha Restaurant Becomes the Most Desired Dining Place
La Plancha restaurant is a unique and interesting dining recommendation. This restaurant is known as able to meet the culinary tours desires of every tourist who visits. So it must be listed in any of culinary tour list. The uniqueness of La Plancha restaurant is in the name of the restaurant which is taken from Spanish, which means a Papan Selancar in Indonesia or surf board in English. The name was taken based on the location of the restaurant itself. It is Located on Jl. Dhyanapura, Seminyak, near the beach. Which the Seminyak area is famous as a surfing area. So do not be surprised if there will be many surfers come to this restaurant to enjoy the food and drink while do surfing.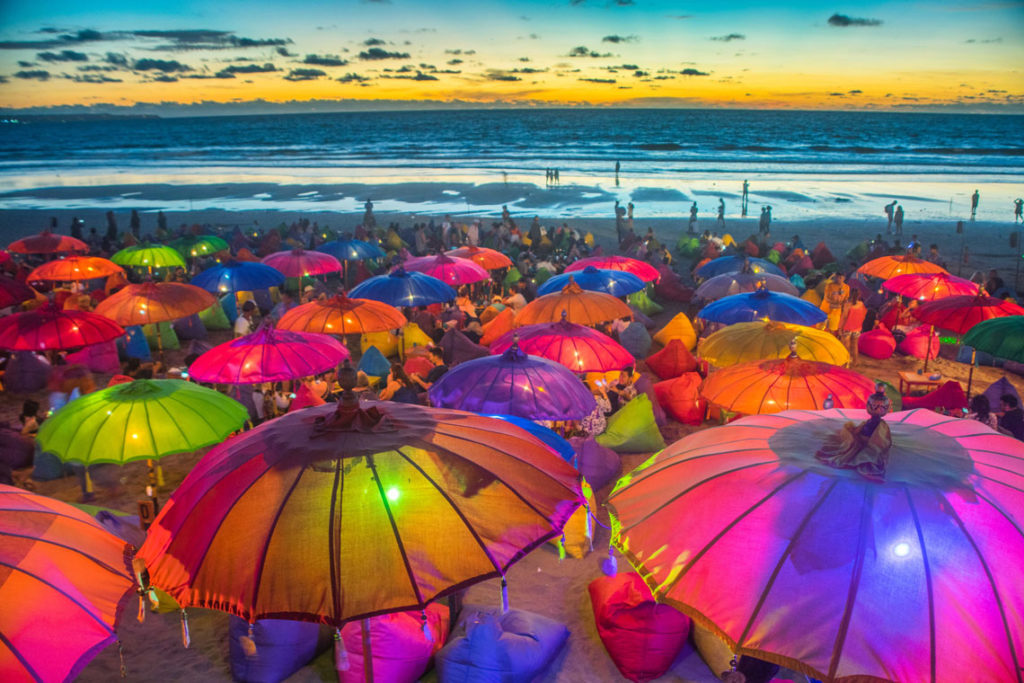 The Attraction of La Plancha Restaurant
One of the interesting things about this restaurant is that in its concept. La Plancha restaurant has an up to date and funky "rainbow everywhere" concept. So it is not surprising if all the furniture and designs starting from its chair, the bean beds and umbrellas are colorful. The beauty of the concept of this restaurant can make visitors feel like at home. Moreover, La Plancha restaurant has a great offer to relax on a bean bed without minimum orders but only a kind of drink and food orders. There are still many interesting things that can be found from this restaurant, as follows.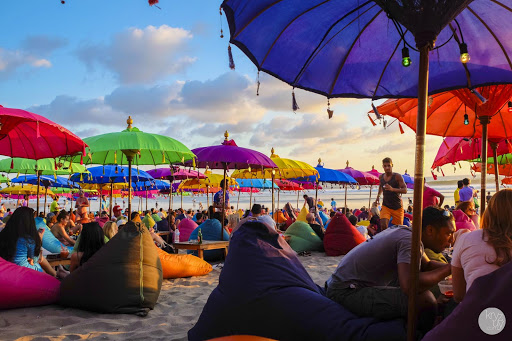 As a Place to See Sunrise and Sunset Views
La Plancha restaurant is built into 2 floors. The first floor is a café located on the shore of the beach that always be full of visitors. Because in this café, visitors can see the beauty of the sunrise or sunset views broadly and freely.
An Instagramable Cafe
La Planca restaurant always follows the trend that is happening. At this present, a restaurant that carries the theme of an instagramable café in a charming design is booming in Bali. So that there are many good photo spots in the restaurant that ready to be captured into photos and uploaded on the social media. La Planca restaurant opens at 8 am to 1 am. The perfect time to get good photos in the restaurant is always be in the morning.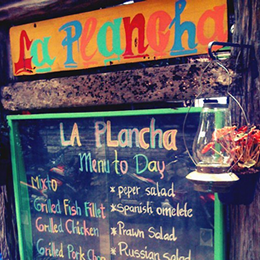 Food Menu Prices at La Plancha Restaurant
La Plancha restaurant has a special menu of Spanish food and seafood grille. Other foods such as pizza and steak also being the favorites one. For the price of food at La Planca is varies with very affordable prices ranging from IDR 20,000 to IDR 70,000 per portion.