Vacationing in Bali will find lots of delicious and unique culinary delights. Local tourists and foreign tourists will enthusiastically hunt for the best places to eat in Bali. Places to eat are not only restaurants and cafes, but there are also many coffee bars that you can visit. One of them is MyWarung Seminyak Bali.
MyWarung Seminyak Bali is one of the coffee bars in Bali that is unique in its place. Because the coffee bar here is unique, as the name implies, the style of eating is inspired by stalls in the archipelago. Warung inspired, but not quite the same.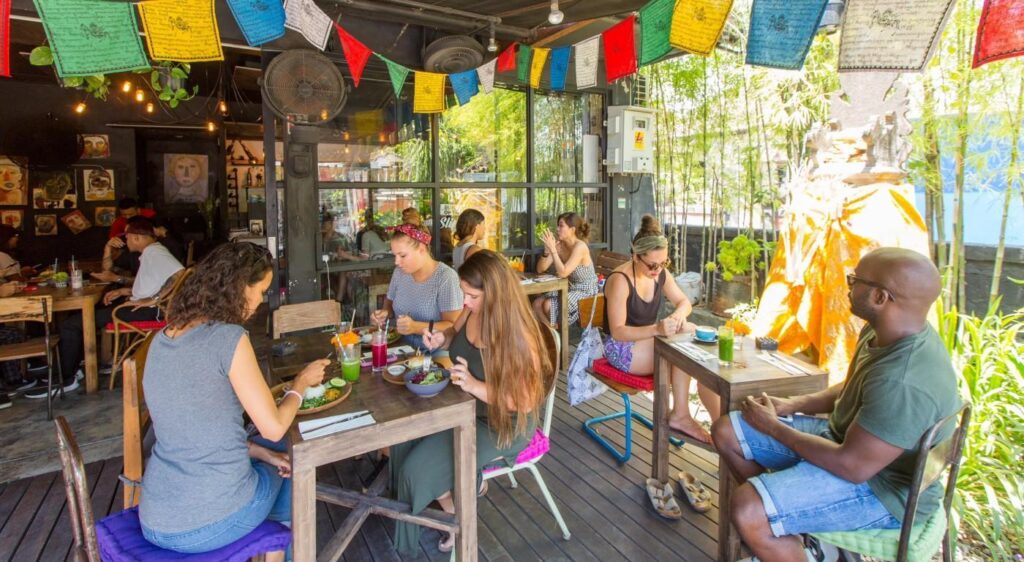 Distinctive Traditional Atmosphere at MyWarung Seminyak Bali
This is because MyWarung Seminyak has an interior design and concept that is far from traditional. Food arrangement or food plating is far from traditional. The food is neatly arranged which is very aesthetically pleasing. The concept is pretty good too. This shop has the concept of presenting typical Indonesian warung hospitality and gives the impression of a modern warung concept. Apart from that, stylish comfort and affordable prices MyWarung Seminyak Bali still upholds 'reasonable prices'.
MyWarung Seminyak Bali uses a vintage-style interior design with some interesting quirky touches. This coffee bar manages to present an antique impression in an elegant way. Apart from that, this design looks more homey and you will feel like you are at home.
The ornaments there are also quite unique. There are also abstract paintings displayed on the walls, creating a lively and warm atmosphere. Hanging decorative lights also look beautiful when illuminating your dinner. The MyWarung Seminyak Bali bar is also not far from the customer's tables and chairs, giving the impression of a typical Indonesian 'warung'.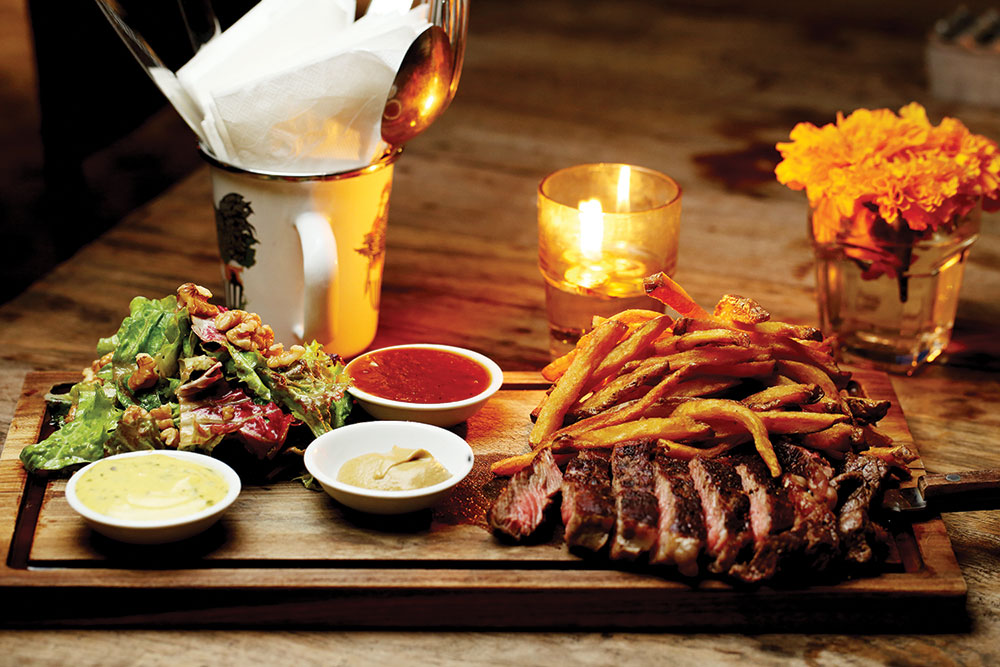 Delicious Culinary Menu at MyWarung Seminyak Bali
The menu that MyWarung Seminyak Bali offers is not only coffee, but also local favorites such as fried rice, noodles and fried noodles. In addition, if you want to eat a western-style menu is also available. Not to forget the healthy food menu is also available on the menu in this coffee bar.
MyWarung Seminyak Bali is helmed by a French-Canadian chef with experience from 3 Michelin star Guy Savoy Paris. So, you don't need to worry anymore about the taste of food at this coffee bar. Various global flavors can be sampled by emphasizing that the raw materials for the menu are locally sourced and high quality local meat. And for western dishes like K-Burger go for an Australian beef patty served with tantalizing potato chips.
Not only the main menu is interesting, the dessert from MyWarung Seminyak Bali is also appetizing. These coffee bar desserts are of such high quality that you are missing out if you miss them. For example, carrot cake, hummingbird cake, drinks are also available, there is sparkling wine, fresh lemon and others.
If you are interested, come to MyWarung Seminyak which is at Jalan Batu Belig 8A, Seminyak. Offers breakfast, lunch and dinner menus.